Iran cuts uranium gas stockpile, complies with interim nuclear deal – IAEA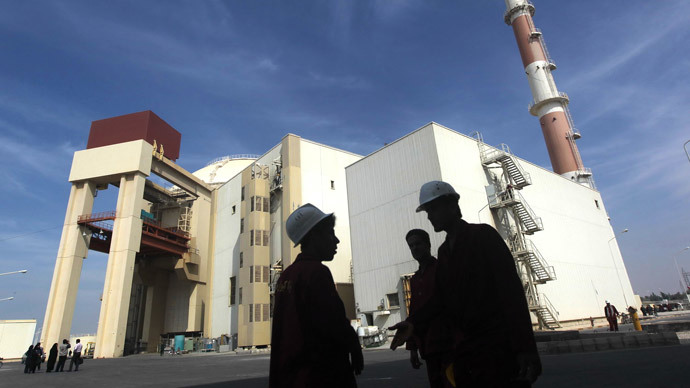 Iran has reduced its stockpile of low-enriched uranium gas to comply with the terms of the interim nuclear agreement signed with the six world powers in 2013, a report by a UN nuclear agency has said.
The paper was released on Monday, the same day as the P5+1 bloc (China, France, Germany, Great Britain, Russia, and the US) agreed to prolong the talks on Iran's controversial nuclear program until the end June.
READ MORE:Iran nuclear talks extended till end of June
Reuters has obtained a confidential monthly report on the implementation of the preliminary deal, issued by the International Atomic Energy Agency (IAEA) for its member states.
According to the document, Tehran's stockpile of uranium gas currently amounts to just under 7,400 kilograms, which is below the limit agreed last year.
The reduction of supply must've taken place in the last couple of weeks as it was above the limit earlier in November.
Under the interim deal, Iran agreed to convert a significant part of its low-enriched uranium gas into oxide, which is less suitable for processing it further into weapons-grade material.
Tehran also promised it would halt its most sensitive nuclear operations in exchange for easing of international sanctions.
The preliminary agreement between Iran and the six world powers was signed to buy time for the current talks on a final settlement of the 12-year dispute over Iranian nuclear program.
Despite Tehran saying that it is refining uranium to fuel its nuclear power plants, the West is concerned that further enrichment may result in Iran creating a nuclear bomb.
You can share this story on social media: