UN urges Israel to renounce nuclear arms, join non-proliferation treaty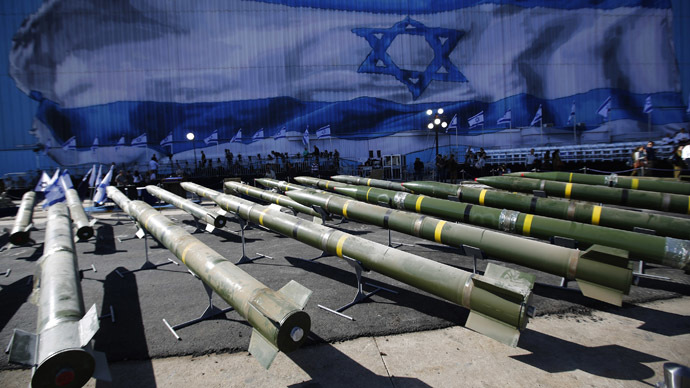 The UN General Assembly has passed an Arab-introduced resolution calling on Israel not to develop, produce or possess nuclear arms and criticizing the country for not being part to the Treaty on the Non-Proliferation of Nuclear Weapons (NPT).
The resolution calls on Israel to "accede to that treaty without further delay, not to develop, produce test or otherwise acquire nuclear weapons, to renounce possession of nuclear weapons," and put its nuclear facilities under the safeguard of the UN's International Atomic Energy Agency, AP reports.

The UN would like to see the whole of the Middle East a nuclear weapons-free zone, according to the text of the document, which specifies Israel is the only country in the region which has not signed the non-proliferation treaty.

Israel, which is believed to have nuclear arms but has never admitted to it, has long been under fire from Arab countries in the region for not putting its alleged stockpile under international supervision.

The resolution, initiated by Egypt, was approved by 161 nations with only five voting against it and 18 abstentions.

The United States and Canada were among the minority opposing the measure.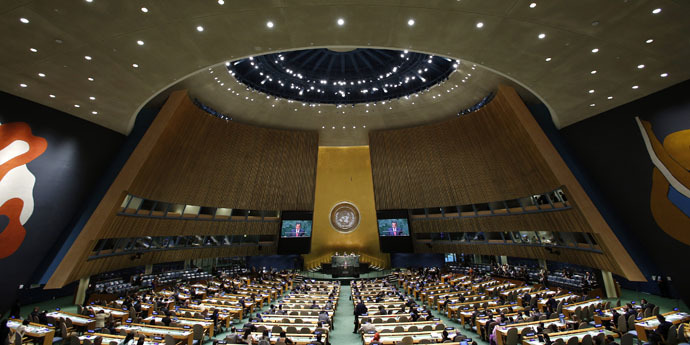 US representative Robert Wood, earlier condemned the resolution for failing "to meet the fundamental tests of fairness and balance."

"It confines itself to expressions of concern about the activities of a single country," he said.

The International Atomic Energy Agency (IAEA) voted in September on a resolution, expressing concern over Israel's assumed nuclear arsenal. That time the resolution was rejected by 58 votes to 45.

In 2012, the United Nations General Assembly passed a non-binding call on Tel Aviv to join the NPT "without further delay."

Israel then rebuffed the call with the Foreign Ministry saying in a statement that the UN "lost all its credibility regarding Israel with these types of routine votes that are ensured passage by an automatic majority and which single out Israel."

Israel has repeatedly stressed it sees Iran as the real nuclear threat in the region, urging the international community to do whatever it takes to thwart Iranian nuclear problem. Tehran insists it's not pursuing weapons and its nuclear effort is altogether peaceful.
You can share this story on social media: