Netanyahu warns America that Iran is an 'enemy', not a partner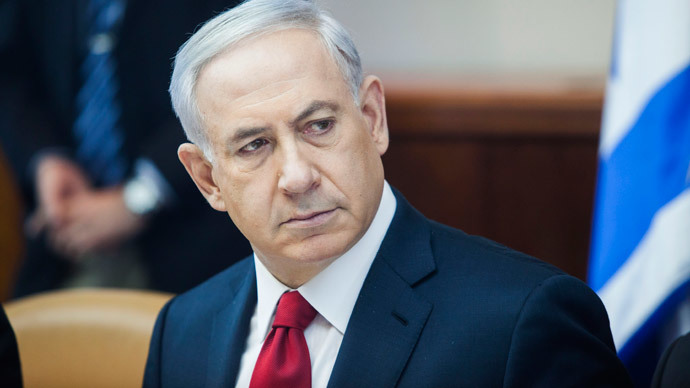 Israeli Prime Minister Benjamin Netanyahu has declared that Iran is "an enemy of America" and "not a partner," warning the United States that Tehran cannot be relied on to fight the Islamic State and should not retain a nuclear program.
Speaking through video, obtained by the Jerusalem Post, Netanyahu delivered his remarks on Tuesday to the Jewish Federations of North America, (JFNA) which had gathered in Washington, DC for three days. The Israeli leader expressed his concern that the world powers negotiating with Iran this week will reach an agreement to remove sanctions against the country and allow it to become a "threshold nuclear power."
"Some people have suggested Iran can help America solve the problem of the Middle East, but Iran is not part of the solution, it's a huge part of the problem," he said. "The Islamic State of Iran is not a partner of America. It's an enemy of America and it should be treated as an enemy."
"The worst thing that can happen now is for the international community to agree to a deal that leaves Iran as a threshold nuclear power and removes the sanctions. That would be a disaster of historic proportions. It would embolden all of Iran's terrorist proxies throughout the region. It would trigger a nuclear arms race between Sunnis and Shiites that would endanger the entire planet. And it would pose, needless to say, a great danger to the State of Israel."
READ MORE:Russia, Iran sign nuclear construction deal for 8 units
Six world powers – China, France, Germany, Great Britain, Russia, and the US (known as the P5+1 bloc) – are negotiating with Iran to reach an agreement on its nuclear program by November 24. So far, no agreement has been reached. The six countries want to know that Iran is not developing atomic weapons. However, reports state they will allow it to develop a civilian nuclear program.
For its part, Iran insists its nuclear activities are for producing energy and medical research. In return for curbing its program, the US and European Union would loosen economic sanctions.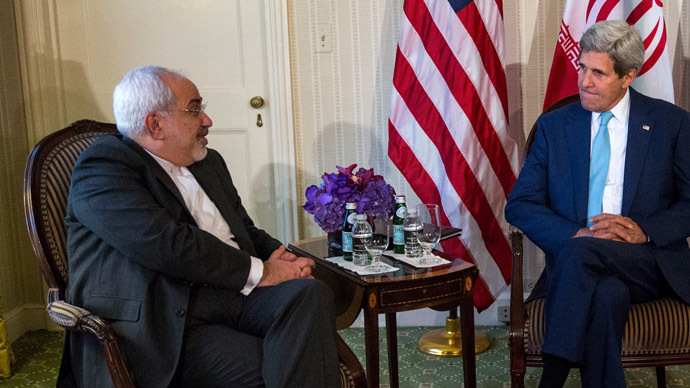 READ MORE:Video emerges of Iranian version of US stealth drone
On Monday, Netanyahu sent letters to all members of the P5+1 bloc, urging them not to sign an agreement that does not go far enough in denying Iran the capability to make nuclear weapons. A point he reiterated in his speech to the JFNA.
"Instead of holding firm and demanding Iran dismantle its [nuclear] program, the international community is reportedly...willing to leave Iran's nuclear program largely intact. They hope to rely on intelligence and inspectors to prevent Iran from developing nuclear weapons. I believe this would be a bad deal, and a huge mistake," he said.
"We must recognize the limitations of our own intelligence gathering capabilities. Remember, for years Israel and the USA intelligence failed to discover Iran's secret enrichment facilities. Given that record there is no reason to believe our intelligence record will be perfect in the future," Netanyahu continued.
Many fear that if the talks fail it could deal a significant blow to a region with rising instability in countries ranging from Syria to Yemen, according to The Wall Street Journal.
READ MORE:Chomsky to RT: US and its NATO intervention force may spark nuclear war
Last week, reports surfaced that Iran had "tentatively agreed" to transport a large portion of its uranium stockpile to Russia for conversion into fuel rods if it could wrangle a comprehensive nuclear deal.
However, Tehran denied this was the case and the US State Department declined to comment. The latest meetings, which included US Secretary of State John Kerry and Iranian Foreign Minister Mohammad Javad Zarif as participants, did not seem to yield a breakthrough.
You can share this story on social media: