'Polce?' Spelling-challenged UK cops ripped on Twitter for squad car sign cockup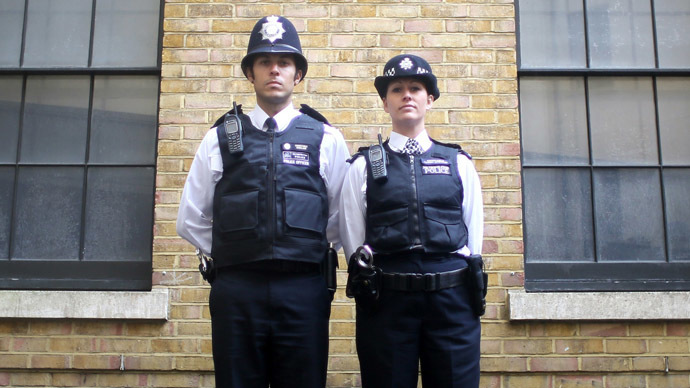 The British police are said to pride themselves on accuracy, but the South Yorkshire force somehow strayed into "Hot Fuzz" comedy territory with an embarrassing, elementary spelling error.
An unfortunate picture of a "Polce Car" – that is, a police car missing an "i," was spotted in northern England, and subsequently posted on a satirical social media site.
Inevitably, the picture went viral, even making it into the BBC's official Twitter feed.
The image sparked a torrent of humorous tweets, mocking the police force.
— Vexy Vox (@Vexyvox) December 4, 2014
"Someone call the Polce," tweeted Vexy Vox.
"Hello, Officer? I'd like to report a stolen 'i,'" tweeted another user, Simon Robinson.
— Simon Robinson (@SimonRobinson19) December 4, 2014
The Facebook page "UK Cop Humour" posted the image along with a little friendly advice.
"Dear South Yorkshire Police, we love you guys and we know times are tough, but dropping the 'i' from 'Police' is going too far," they posted.
A spokesperson for South Yorkshire Police confirmed the photo was genuine, but claimed that the error had been fixed.
"The spelling error was identified immediately by staff who took delivery of a new batch of police vehicles, which came already completed with livery from the manufacturer," the spokesperson said.