Police favor strict bail for terror suspects to aid investigations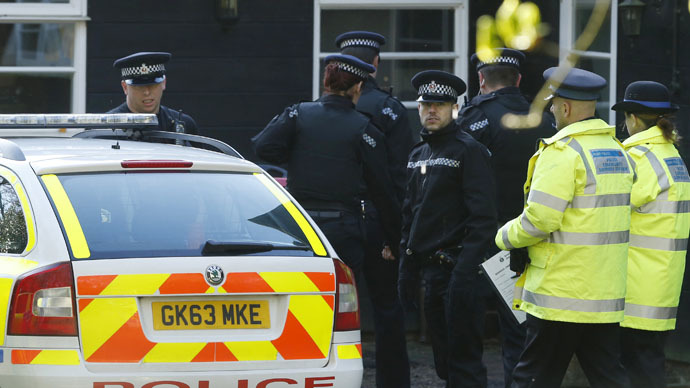 A senior government advisor claims a large percentage of the UK police force is in favor of granting bail to some terror suspects.
Independent Reviewer of Terrorism Legislation David Anderson QC said he had "rarely met" with a police officer who didn't agree with his opinion that a "strict" bail allowed investigating officers to "build up a case."
Speaking to the Home Affairs Committee about the recent release of Theresa May's anti-terror bill, Anderson also said he had never met a politician who agreed with him.
Current legislation allows terror suspects to be held for 14 days to give police time for further investigations, but Anderson claimed he had "repeatedly" recommended police issue bail during terrorism cases.
Anderson said he believed the reason bail was an unpopular option was the suggestion that it might allow suspects to "run free."
"I have never met a politician who was at all enthusiastic about the idea because it carries connotations of dangerous terrorists running free, but I have rarely met a police officer who didn't think it was a good idea," he said.
The Independent Reviewer of Terrorism said the current 14 day limit was forcing officers to scramble for information.
He said police had to act "extremely quickly in what can be sometimes a very technical case with terabytes of documents and witnesses all over the world."
"If you allow police bail, and police bail can of course be under extremely strict conditions, it's a way of giving yourself a little more time," he added.
Anderson's suggestions come days after a photo surfaced on Twitter of a British extremist who defected to Islamic State whilst on bail.
Abu Rumaysah was arrested in September as part of a group of nine men suspected of having links with the banned extremist group Al Muhajiroun. The radical cleric Anjem Chourdary was also arrested.
READ MORE:'Come home': Sister of absconded British jihadist speaks out
Rumaysah posted joyful condemnation of British authorities following his escape, claiming he had "made a mockery" of the intelligence and surveillance services, calling them "shoddy."
Anderson said he believes the recent Counter-Terrorism and Security Bill would benefit police officers by giving authorities "a couple of reasonably useful extra powers," such as "temporary exclusion orders."
The exclusion orders give officers the power to stop people entering the UK if they are suspected terrorists and the ability to remove passports of those attempting to travel.
Human rights organizations, however, have not responded positively to all the new measures.
Shami Chakrabarti of Liberty said UK citizens should not be denied entry to the country "whether they are suspect, innocent or guilty."
She said it was essential that a strict bail for suspected terrorists operated within the "discipline" of the justice system.
"Even if you arrest them and you let them go for a limited period you can take their passport, you can make them subject to reporting conditions, but you have brought it within the proper discipline of the criminal justice system."
The bail suggestions come as two UK nationals are remanded in custody, charged with aiding a 17-year-old in his bid to leave the UK to fight for Islamic State in Syria. The men were charged for assisting Aseel Muthana, who left the UK in February 2014.