​Terror student arrested at Heathrow had throat-cutting video, court hears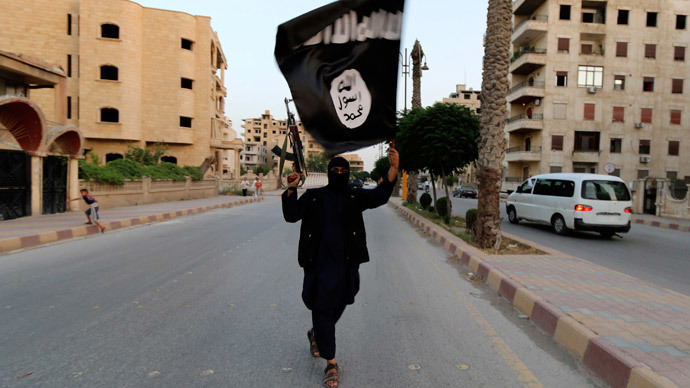 A student accused of fighting alongside jihadists in Syria possessed a video of a man having his throat cut on his mobile phone when arrested at Heathrow Airport, a court has heard.
David Souaan, 20, who was arrested at the airport earlier this year, was found to be in possession of a number of videos suggesting he had "sympathies" with jihadist fighters, and had been involved in combat.
Souaan, who was trying to fly to his family home in Serbia, was living in London where he was a student at Birkbeck University of London.
READ MORE:RT exclusive: From London banker to ISIS militant - one man's terror trail
Speaking about the video in court, Sarah Whitehouse QC described it as "so graphic and so shocking."
"An officer will describe it to you. It shows a young-looking man kneeling while his head is held back and another man cuts his throat," she said.
She also said that Souaan's phone had videos of him walking through an urban area carrying automatic weapons.
On seized phones and laptops, the court saw pictures of Souaan next to destroyed buildings, while a text message he sent to a friend in January read, "Hello from Syria."
Souaan's friends described him as "nice" and "softly spoken" although the court heard that earlier this year his tone had become "harder and more serious when anyone mentioned anything to do with girls and alcohol."
READ MORE:2 British jihadists returned to ISIS in Turkey prisoner swap
The university was unaware of Souaan's whereabouts, as he had filed a "mitigating circumstances form" to not hand in his college work, saying that his family home in Syria had been destroyed by rockets fired by government forces.
Earlier this month, Home Secretary Theresa May unveiled new measures to curb terror-related activities in the UK, including greater monitoring of university students and societies, and more powers for police to monitor social media accounts.
You can share this story on social media: