RT exclusive: From London banker to ISIS militant - one man's terror trail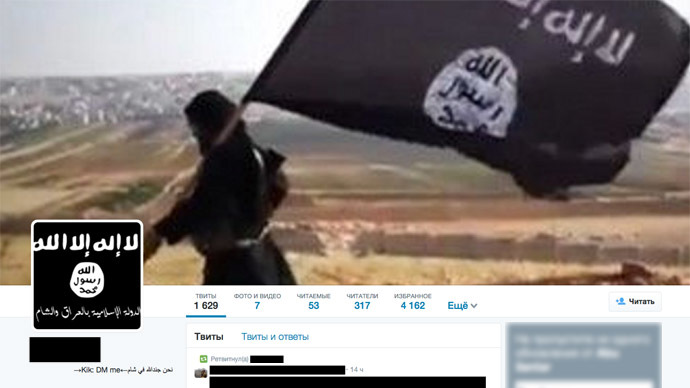 "I look forward to death with a smile."
These words come from a British militant in western Iraq who is fighting for the Islamic State (ISIS) under the nom de guerre Abu A'ntaar.
But one thing separates him from the majority of his comrades; Before his life as a jihadist, A'ntaar claims to have been a business analyst working in the City of London.
For the past month, RT UK has been speaking exclusively to A'ntaar via an encrypted instant messenger popular amongst the social media savvy Western fighters in the region. A'ntaar's penchant for propaganda made him no different than most western fighters ostentatiously trumpeting their messages via social media. But behind the standard ISIS rhetoric, he does provide glimpses into his daily life, what was expected of him as a fighter, and whether he would consider returning home in the future.
RT did request a video or audio interview with A'ntaar. He refused after the ISIS media department and his higher ranking Emirs (regional leaders) nixed the idea outright.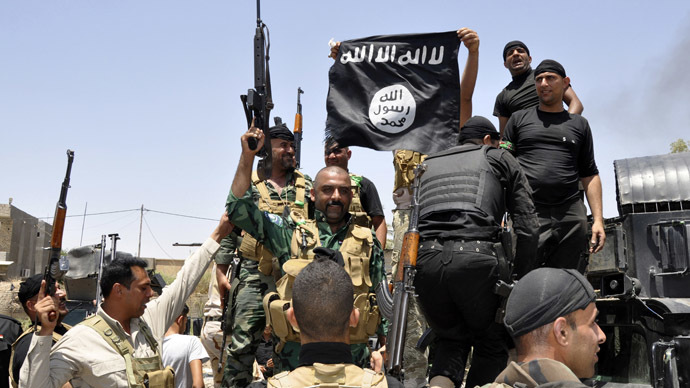 A'ntaar is among approximately 500-1000 other Britons currently fighting in the region, according to the British governments' official estimates. Most Britons enter through the Turkish border into Syria and Iraq, where border guards are willing to 'turn a blind eye' for a small fee. In June this year, British intelligence service MI5 said that tracking British jihadis waging war in Syria was now its 'top priority' following a recruitment video released by ISIS in which British fighters urged Muslims to come join the fight.
More recently, British foreign fighters made headlines after slickly produced videos were published online, showing the beheading of US journalists James Foley and Steven Sotloff. In both videos, a man dubbed 'Jihadi John' by the British media threatens Britain and the United States in what analysts believe is a distinctive London accent. The idea of relatively privileged American and European Muslims leaving home to fight and die under the ISIS flag in a foreign land has captivated the media and public alike. The question is always the same: what makes them do it?
Democracy, Palestine & tyranny
A'ntaar does not reveal too much about his personal life, cagily avoiding any revelatory comments which could have pointed towards his true identity. Answering to why he chose to join the Islamic State, he says he hated "being ruled by laws other than Allah's" and that the territories currently controlled by ISIS are "the only place where the shari'a of Allah is applied fully."
"I hate democracy and the self- indulgence of the rich….I hate inequality…I hate the corporations who are trying to destroy this world because of tyranny," he tells us.
A'ntaar is derisive towards the notion of using the British democratic process to protest against injustices in the Muslim world. For him, peaceful protest is not an option. "I hate that Palestine was never freed for 70+ years whilst we 'peacefully' held placards on the street". But now, according to A'ntaar's sacred belief, "IS are leading the way as how we should have acted from the beginning."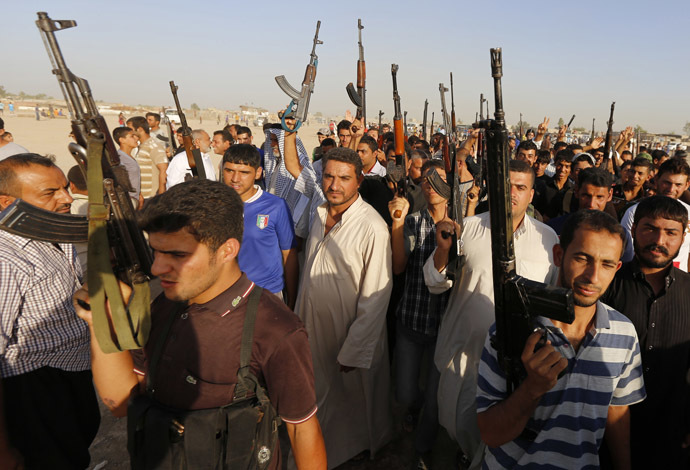 A'ntaar refused to say whether he had been on any operations, but he did say that as well as being a "soldier," he is a "suicide bomber" and could 'destroy' enemies "at will".
"I am a walking device," he told us.
As far as his experiences with combat, few details were forthcoming, apart from the fact that he was constantly armed, "even when in sleep."
'They're not disposable'
Earlier this year, British born Abdul Waheed Majeed made headlines for apparently blowing himself up in an Aleppo Prison, allowing hundreds of detainees- many of whom were high ranking Al-Qaeda operatives, to flee. And while no Britons have been linked to further suicide bombings as of yet, the social media accounts of other suspected Britons such as 'Usama-al-Britani' indicate that more are willing to sacrifice their lives if ordered to do so.
The designation "suicide bomber," however, could in fact be a means of establishing the pecking order of fighters.
Usama al britani. Lions of Jihad. pic.twitter.com/B4DSGyAaca

— Abu Abdullah Britani (@Abu_Abdullah_rt) September 1, 2014
"Britons don't tend to be used on frontlines as suicide bombers" Mark Stephens, deputy director of the Royal United Services Institute (RUSI) in Qatar told RT.
"They're not disposable. They are mainly being used to do menial tasks [as] most of them don't speak Arabic," he said.
Stephens adds that foreign fighters may also be used to provide intelligence and infrastructure to ISIS, which has been as adamant about logistical structures and providing public services as it has been about conducting military operations.
"If one is educated for example and has an engineering degree, then he is not being used as a suicide bomber. You need educated people to run your organization. ISIS isn't just a terrorist group, it runs cities in the area it controls."
As more Brits heading to Syria, politicians are currently discussing how to deal with the fighters and the risks they pose to their home countries. In June, Prime Minister David Cameron said that foreign fighters posed 'the biggest threat' to Britain's' national security, warning that ISIS militants could conduct terror operations on home soil.
Other politicians are calling for jihadis to be offered amnesty like that offered in Denmark, or be subject to 'deradicalization programs'. The British Home Office, however, has opted instead to take the most hard line approaches in all of Europe. It includes stripping suspected ISIS recruits of their passports, an all out travel ban, and freezing their assets and bank accounts if necessary.
"People seeking to travel to engage in terrorist activity in Syria or Iraq should be in no doubt we will take the strongest possible action to protect our national security, including prosecuting those who break the law," a Home Office spokesperson told RT.
To A'ntaar, however, the warnings are meaningless. "I do not care for a passport of citizenship or living in the UK. I do not want it at all and the only way I'll return to the UK is when they get into fight with us, and my leader sends me on a mission to cause destruction from within the enemy," he says, adding that he would attack Britain only if commanded to do so.
"I want to fight for the khilafah (caliphate) and want to die protecting it so long as it is ruling by Allahs laws. Britain right now is the enemy but its not up to me when to strike them.
"It is up to our leaders how to decide when and how. But we are ready," he warned.
This British female jihadist wants to put 'David Cameron's head on a spike' http://t.co/doBzFHmggFpic.twitter.com/tBSiB78nQZ

— HuffPost UK (@HuffPostUK) September 9, 2014
A'ntaars attitude is similar to that of other ISIS fighters, who, despite pleas from their parents and relatives, express no desire to return home.
"Most fighters don't want to go back," Stephens says.
"Family pressure doesn't do anything to change that. Foreign fighters will never be sent back. The moment he comes back into the country, he [A'ntaar] will be spotted in a second."
Stephens also tells us that even if there are fighters who want to return home, they would find problems in doing so; "It is difficult to get out of Syria, to get across the border, so it's unlikely that foreign fighters would go back," he says.
'More ruthless than Al-Qaeda'
ISIS is so hardline that it was expelled by al Qaeda's leader Ayman al-Zawahiri in February this year. Led by an Iraqi called Abu Bakr al-Baghdadi, ISIS was originally an al-Qaeda group in Iraq. Within just a few months, ISIS launched an aggressive expansion campaign, seized key territory, gained thousands of followers and spread fear and terror across Iraq and Syria, so that now experts argue that ISIS eclipsed al Qaeda and made it seem virtually irrelevant.
A'ntaar for his part believes that ISIS is now the global leader in Jihad and that "nothing, absolutely nothing can get rid of it." He argues that ISIS is stronger than Al Qaeda, because it managed to achieve something the latter never could – establishing a 'caliphate'.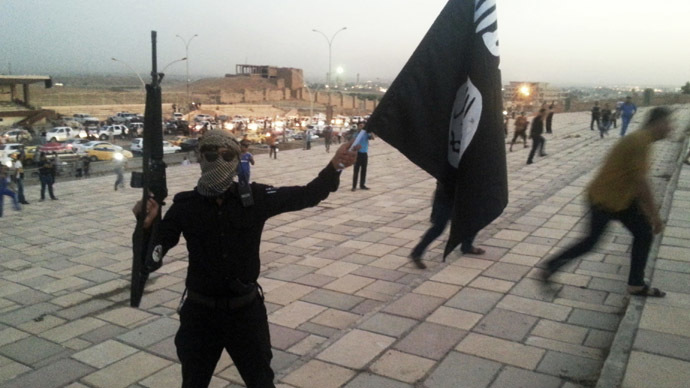 "The Islamic State is more advanced, more sufficient in self-finance and more ruthless on enemies than AQ," he says. While praising the group formerly led by Osama bin Laden, he argues that the group have 'run out of ideas' without their leader.
While the skill in which ISIS disseminate their propaganda through videos and social networks is well documented, foreign fighters also assist in spreading it, especially to potential new recruits. Most of the English speaking fighters tend to be active on social media sites including Twitter and ask.fm, where they praise the 'just actions' taken by militants, whom they refer to as 'mujahideen'.
Fighters, both men and women, praise ISIS, citing examples in which it has allegedly rebuilt bridges and schools, and stopped activities including drinking and gambling, that they see as 'Haraam' or impermissible.
UK female doctor poses with decapitated head http://t.co/ztlY9sE3sipic.twitter.com/BZZqIrzxST

— Al Arabiya English (@AlArabiya_Eng) September 15, 2014
A'ntaar assures us that he has support from local Iraqis and Syrians, saying that "They hate the Americans, and have long been afraid of the Shi'a government" under former Prime Minister Nouri al-Maliki. He also rejects reports of forced conversions of Yazidis and other minorities, dismissing them as 'lies'. According to A'ntaar, Yazidis converted out of "their own will," despite claims made by the United Nations and a number of human rights NGOs.
"It is unquestionably the case that English speakers have a great amount of propaganda potential," says Tom Keatinge, an associate fellow at RUSI.
Keatinge emphasises how effective English speaking is to Islamist ideology, citing the example of radical preacher Anwar al-Awlaki, who was killed by US drone strikes in 2011. By using familiar terminology and phrases, the English language "can be manipulated to make Jihad appear more appealing than it in reality is," Keatinge suggests.
This tendency was clear throughout our interview with A'ntaar.
In our attempts to garner insight into his actual life as an ISIS fighter, much of what he imparted concealed in the all too familiar veil of propaganda.
Indeed, the extent to which ISIS is obsessively on point regarding its media message may also be evident in the videos depicting the murder of western hostages, such as James Foley and most recently, David Haines, by suspected British ISIS militant 'Jihadi John'.
Stephens told us that despite claims that the individual killed the hostages, "Jihadi John was just put out for propaganda purposes, as a direct message to Obama"
"Islam breeds lions.....the West breeds rabbits"
As President Obama announces a new bombing campaign against ISIS fighters in Syria, A'ntaar seemed unfazed when asked whether such action could eliminate the organization. "No problem," he said. "They can kill 95 percent of us if they are capable but this movement will breed new leaders every time and our enemy will never be [as] relentless as us in pursuing our goals."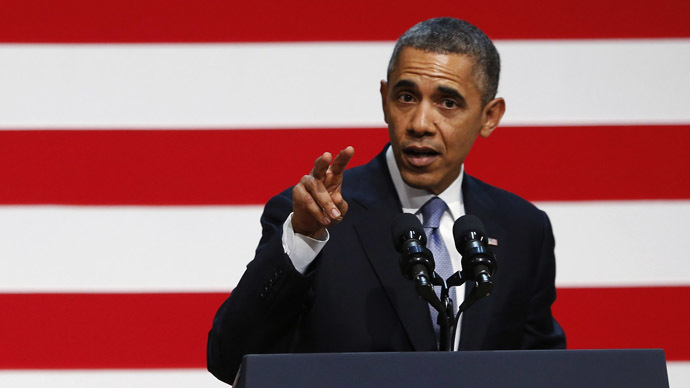 A'ntaar provided no answer when asked how ISIS would go about fighting American-led forces in the event of a strike.
Although few details were forthcoming regarding the groups ability to counter aerial assaults, he implied the militants were undergoing training to manage airstrikes.
Our conversation with A'antaar ended soon thereafter, following "orders" that he was no longer allowed to talk to journalists. Whether he was taking orders from the IS media department or in fact an integral part of it is a matter of pure speculation.
One thing, however, remains certain. Authorized to speak to us or not, he did not miss a beat in communicating a well formulated message- a message, incidentally, which foreign fighters like him have proved indispensable in providing.
In one of the last messages A'antaar sent to us, he says: "Islam breeds lions who can never be defeated in the fields, while the West breeds rabbits."
"We want American and west to come to Syria and fight us. We want to strike the jugular vein of the kuffar (infidel) and the jugular vien [sic] of the kuffar is America."
You can share this story on social media: