MPs demand clarity on UK military intervention policy in Syria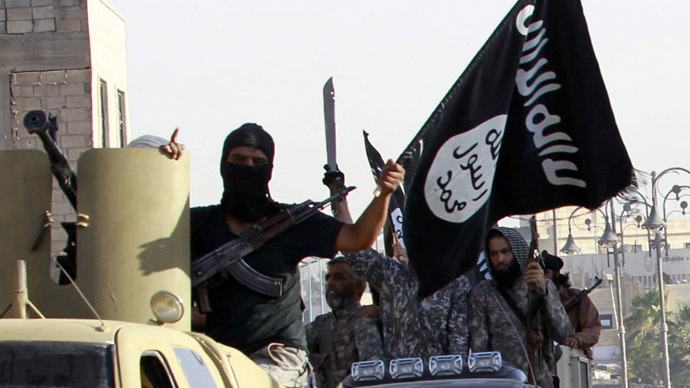 MPs have called upon UK ministers to clarify Britain's stance on airstrikes in Syria, amid an apparent divergence in rhetoric emanating from the Foreign Office and No 10.
Speaking in Parliament on Friday, Conservative MP John Baron questioned alleged "discrepancies" across government over whether UK airstrikes in Syria are being considered. Baron argued US rhetoric on military intervention in Syria is considerably more hawkish than many UK MPs are comfortable with.
Ministers insist, however, no decisions have been taken at present.
On the eve of the 13th anniversary of 9/11, US President Obama declared he would head a coalition "to destroy Islamic State." Outlining his strategic plan to tackle IS militants, Obama said the terror group would find "no safe haven."
As part of this military campaign, the president announced America would instigate airstrikes in Syria, Iraq and anywhere necessary to "hunt down terrorists" which threaten America's national security.
On Thursday, Foreign Secretary Philip Hammond insisted UK MPs had voted in 2013 against airstrikes tin Syria, and that this decision remained binding.
But shortly afterwards Downing Street said such military intervention had not been ruled out in the future, emphasizing that Hammond had merely referenced airstrikes against the Syrian regime.
Baron expressed "grave doubts" on Friday about the prospect of British intervention in Syria, arguing MPs' rejection of such a geopolitical maneuver last year highlighted the fact that military assistance to either side of the Syrian conflict should require parliamentary approval. He warned that recent statements emanating from Downing Street suggesting all avenues were still under consideration appeared to overtly contradict Hammond's "cautious" tone.
Demanding the government clarify its position on the prospect of UK military intervention in Syria, Baron said: "Can we have some clarity with regard to government strategy? It does appear there has been an element of discrepancy between the foreign secretary and No 10.
"On Thursday, the foreign secretary seemed to rule out British involvement in air strikes altogether but No 10 seemed to row back almost immediately and said that everything must remain in play."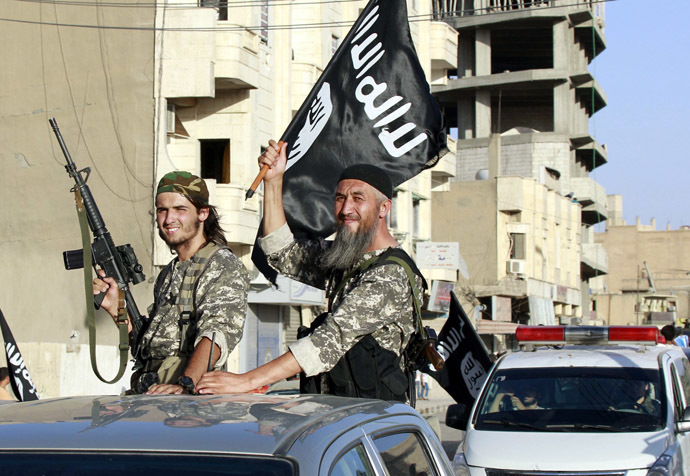 But Foreign Office minister David Lidington denied there was any disparity in rhetoric coming from No 10 and the Foreign Office. Lidington insisted Hammond had clearly articulated that no concrete decisions on "military action have been taken or been asked of us."
Lidington added there are different "logistical challenges" in terms of militarily intervening in Iraq and Syria, given the Iraqi government have called upon the West to offer military assistance to help the crisis-ridden state deal with the "immediate challenge" of a threat to a government that has been democratically elected.
Obama's recent announcement that US air forces will conduct airstrikes in Syria to defeat the "barbarism", "genocide", and "warped ideology" of Isis has roused sharp criticism internationally.
Syrian president Bashar Assad's authoritarian regime and its intimate allies in Tehran and Moscow have warned Obama that a military offensive against Islamic State (ISIS) in Syria would amount to a violation of international law.
Nevertheless an official spokesman for David Cameron has confirmed the government's support for Obama's military strategy to challenge IS' stronghold in Iraq and Syria. Reflecting on Britain's future military involvement with US forces fighting against IS militants, he said Britain will work with the US and "other regional partners on the ground."
"As to what each country together, how they work in complement with each other, those are decisions for further down the line but I think you will continue to see unity of approach," he added.
No. 10 also acknowledged risks associated with antagonizing or "going over the heads" of Middle Eastern leaders, and emphasized it's crucial to nurture a network of support in the region.
You can share this story on social media: