​London woman charged with promoting terror on Twitter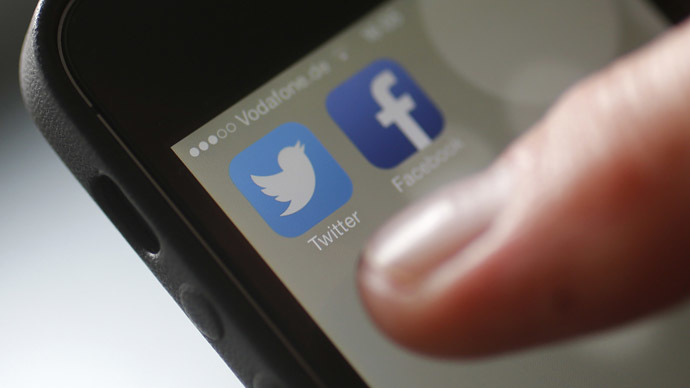 Police have charged a 22 year-old London woman with two offences under the Terrorism Act – encouraging terrorism and the dissemination of terrorist publications on Twitter.
Alaa Abdullah Esayed, from Kennington, used the microblogging site to post messages that would "induce" others to "commit acts of terrorism," the Metropolitan Police said.
She is also accused of using the site to share photographs, videos and links to terrorist speeches on Twitter that could have encouraged others to commit terrorist offences.
Esayed was released on bail and will appear before Westminster Magistrates' Court on December 10. She was originally arrested in June.
It is alleged that between June 2013 and May 2014, "she intended, or was reckless as to whether, members of the public would be directly or indirectly encouraged to commit, prepare or instigate acts of terrorism or convention offences."
READ MORE:Counter-terror bill published, slammed by civil liberty groups
Esayed is also charged with providing a service that enabled others "to obtain, read, listen to or look at a terrorist publication, by providing links to speeches and other propaganda, and at the time of doing so intended an effect of her conduct to be a direct or indirect encouragement or other inducement to the commission, preparation or instigation of acts of terrorism."
On Wednesday, the government's Counter-Terrorism and Security Bill was introduced to parliament, outlining new measures to tackle the UK terror threat, including a ban on suspected British jihadists returning to the UK and preventing Britons from leaving the country to join terror organizations.
READ MORE:East London brothers jailed for attending terror training camp in Syria
Earlier this week, two British brothers who had travelled to Syria with the intention of attending a militant training camp, were jailed. Muhammad Nawaz and Hamza Nawaz became the first to be sentenced for such offences in Britain and have been given a four-and-a-half year prison term and three years, respectively.