3 men charged over alleged London terror plot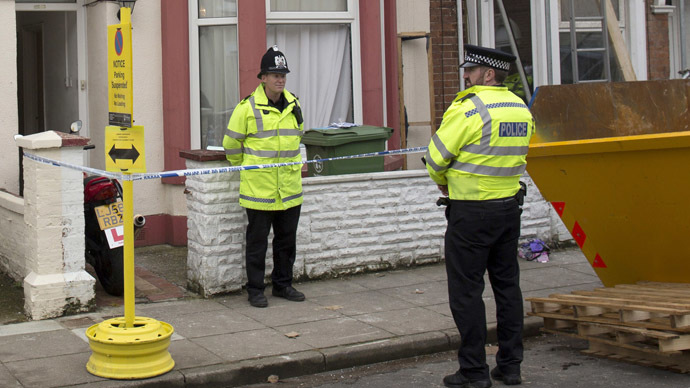 Three men who stand accused of preparing acts of terrorism have been charged and are set to appear in court. They were arrested earlier this month.
Nadir Ali Sayed, 21, from west London, Yousaf Shah Syed, 19, from Buckinghamshire, and Haseeb Hamayoon, 27, also from west London, were arrested on November 6 in London.
Scotland Yard said that "with the intention of committing acts of terrorism" the three men were "jointly engaged in conduct in preparation for giving effect to their intention, contrary to section 5(1) of the Terrorism Act 2006."
READ MORE:UK police foil homegrown 'Islamist plot' to kill Queen on Remembrance Day – report
Under the Terrorism Act, suspects can be held without charge for a maximum of 14 days.
A fourth man, arrested in Uxbridge, west London, was released on Saturday with no further action against him.
The Sun reports the men were plotting a knife attack on Queen Elizabeth II. The alleged attack was reportedly planned to take place at the Royal British Legion Festival, which honors the fallen soldiers of World War I.
READ MORE:UK police get 7 days to question Remembrance Day terror plot suspects
UK media reports that police had been tracking the suspects for months with the help of MI5.
The Times reported the group was inspired and encouraged by calls from Islamic State (IS, formerly ISIS, ISIL) to launch terror attacks in the West.
Syed had reportedly returned from a recent trip to Pakistan.
More than 220 suspected terrorists have been arrested in the UK so far this year.