UK police get 7 days to question Remembrance Day terror plot suspects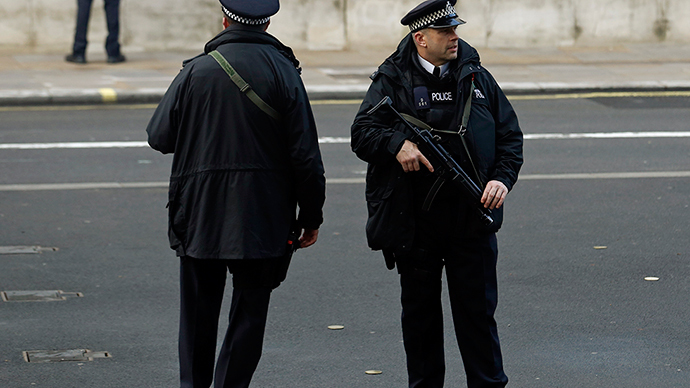 Police investigating an alleged Islamist terrorist plot to target the Remembrance Day celebrations have been given a further seven days to question four suspects arrested earlier this week.
The four men, aged between 19 and 27, were arrested on Thursday and Friday in west London and High Wycombe.
Armed police were present at both arrests, although shots were not fired.
The Metropolitan Police said in a statement that they had searched a number of houses in the West London area as "part of an ongoing investigation into Islamist related terrorism."
The men were believed to be plotting an attack on British soil just a few months after the UK terror threat level was raised from substantial to severe, which means a terrorist attack is highly likely.
The arrests come as the Sun reported that a knife attack on Elizabeth II was being planned at the Remembrance Day Ceremony on Sunday. Security was tightened up at the Cenotaph monument in London, where the Queen laid a wreath Sunday to commemorate the anniversary of the end of the Frist World War on November 11, 1918.
READ MORE: UK police foil homegrown 'Islamist plot' to kill Queen on Remembrance Day – report
While the Times reported that the young men had been inspired by calls from Islamic State to extend its campaign of religious hatred into Western Europe.
One of the group, 19-year old Yousaf Syed, who was arrested in High Wycombe, was said by neighbors to have recently returned from Pakistan and had taken to wearing traditional Muslim attire and had grown a full beard, the Daily Mail reported.
So-far this year, more than 220 suspected terrorists have been arrested in the UK.
You can share this story on social media: