'It fell on deaf ears': CIA and MI6 knew about ISIS assault in advance, failed to react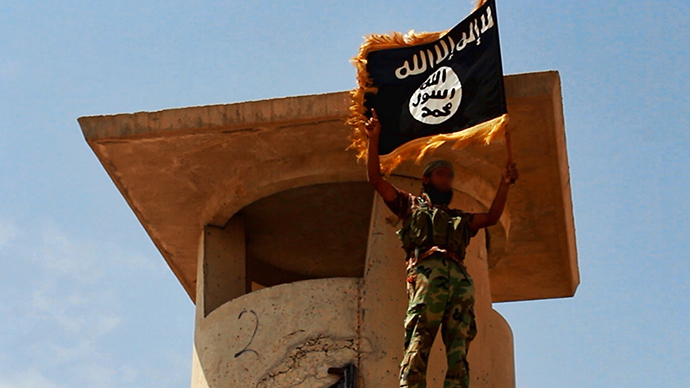 As Iraq's western border falls beyond the control of the country's government, a new report suggests the United States and Britain were warned of a burgeoning insurgency months before militants began gaining territory.
According to a report by the UK-based Telegraph, senior Kurdish intelligence officials said they tried to explain to their allies in the CIA, MI6, and the central Iraqi government that the members of the Islamic State of Iraq and Syria (ISIS) could represent a great threat to Iraq's stability, but that those warnings failed to spark any action.
In addition to calling attention to potential territorial gains in Iraq – a new Reuters report states the "entire Western frontier," comprising borders with Syria and Jordan, is now "beyond government control" – Kurdish officials warned that ISIS is attracting foreign-born Muslims to its cause. Senior Kurdish intelligence officer Rooz Bahjat said that of the 4,000 estimated foreigners fighting alongside ISIS, somewhere between 400 and 450 were born in Britain and convinced to join the insurgency.
These officials also said a formal alliance between ISIS members and ex-Baathists, who held power under Saddam Hussein, was nearly completed, and that it would lead to an attack on Mosul and other cities in northern Iraq.
"We had this information then, and we passed it on to [the British] government and the US government," Bahjat told the Telegraph. "We knew exactly what strategy they were going to use, we knew the military planners. It fell on deaf ears."
Although ISIS has now quickly taken control of multiple cities in Iraq, it's believed that many Sunnis have decided to support the extremist organization over the lack of an inclusive government in central Iraq. Prime Minister Nuri al-Maliki's Shia-led government has failed to bridge the country's sectarian divide, leaving many Sunnis feeling as if they have no stake in the country's future.
As RT reported previously, there have been indications that the US wants Maliki to resign his post so that attempts at Sunni/Shia reconciliation could be made, but there is little evidence to suggest Maliki will go, and the US has not declared this preference publicly. Speaking on the situation last week, President Obama said, "It's not our job to choose Iraq's leaders … But I don't think that there's any secret that, right now at least, there is deep division between Sunni, Shia and Kurdish leaders."
During a recent interview with CBS News, Obama stated that ISIS is "a medium- and long-term threat" to US national security, but also cautioned that it is "just one of a number of organizations that we have to stay focused on."
Speaking with the Telegraph in a separate article, head of Kurdish intelligence Lahur Talabani said it wasn't simply the 2003 invasion of Iraq that's responsible for today's violence, but that the lack of willingness on the part of Western powers to establish a peaceful government in the war's aftermath is primarily to blame. The Kurds have called for more substantial intervention from the West, to no avail so far.
"I have completely lost hope in America after listening to President Barack Obama," he said. "I blame him personally for what has happened in Syria, in the Middle East, in Iraq at the moment. I have no hope any more."
For his part, President Obama has ruled out the return of American troops to Iraq. Last week, he announced that 300 military advisers – in addition to 275 troops meant to safeguard the American embassy in Baghdad – would be sent to help train and support Iraqi troops. The US is reportedly mulling the use of airstrikes and drones at the request of Maliki's government, but has also expressed reluctance at entering a conflict with no clear political solution.
Initially, the use of airstrikes was also ruled out due to the lack of good intelligence related to ISIS, something analyst Michael Stephens of the Royal United Services Institute think tank believes is the result of policies that placed significantly less emphasis on Iraq.
"Both the Americans and the British had options to upgrade their presence on the ground many months before this happened but seem not to have acted on that," he said to the Telegraph.
"For one reason or another there was a feeling that Iraq was not an important foreign posting and as a result it was seen as a place where careers go to die rather than a place to build a career. That meant the assets that should have been available to us weren't really there when this kicked off."
You can share this story on social media: