Counter-terror bill published, slammed by civil liberty groups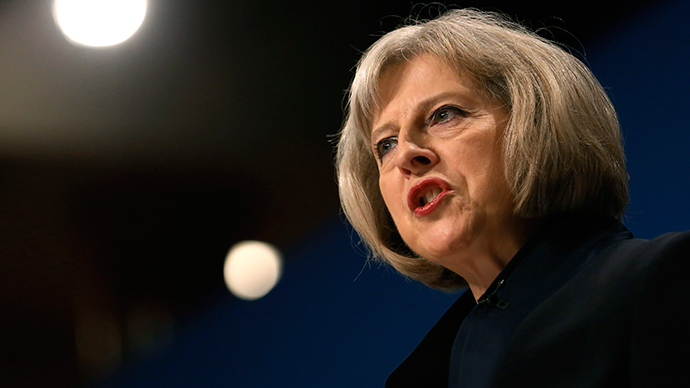 The Counter-Terrorism and Security Bill was published on Wednesday, introducing major measures to tackle terror plotters and backers, including plans to stop British jihadists from returning to the UK and others from leaving.
Home Secretary Theresa May outlined the nine principal elements of the bill, which is the seventh major counter-terror law introduced in Britain since 9/11. However, there have been concerns over a number of proposals, as suspects could use loopholes to avoid the measures.
The bill is aimed at tackling the growing threat posed by Islamic State (IS, formerly ISIS/ISIL) which, according to May, have given "energy and a renewed sense of purpose to subversive Islamist organizations and radical leaders" in Britain. She added that the UK faces a greater terror threat than ever before.
One measure introduced is to ban British citizens who have traveled abroad to fight for terrorist groups from reentering the UK. For this, the government outlines cancelation of travel documents, including suspects' details on British border 'watch lists' and no-fly lists.
"So the message to British nationals participating in terrorism overseas is clear: you will only be allowed to come home on our terms," May said.
However, legal concerns have arisen from this proposal, as the measure includes a plan to make the individual choose between coming home to Britain and put under monitoring by security services or being banned from the UK for up to two years, even though they will in effect be left stateless.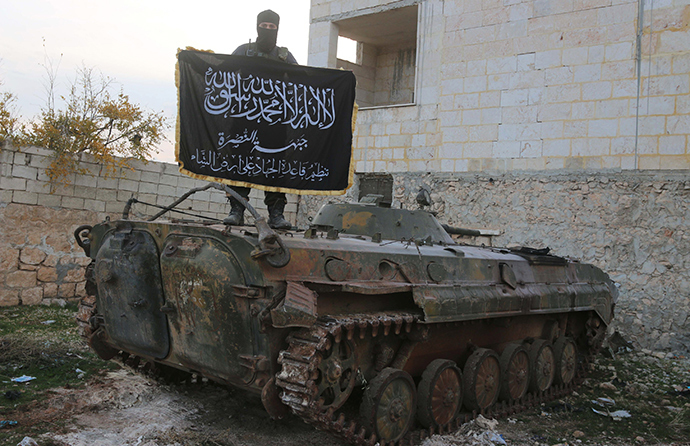 There are also concerns of possible loopholes that could be used to avoid this measure, by way of ferry ports and light aircraft.
Greater powers are also being introduced to stop people heading abroad to fight – including the cancelation of passports at the border for up to 30 days. Police and Border Force officers will be able to seize the passports and tickets of British citizens if they suspect an individual intends to engage in terrorism-related activities at their destination.
Authorities will also be able to force suspects to move to another part of the country, as part of changes to TPIMs – Terrorism Prevention and Investigation Measures – amounting to internal exile.
READ MORE:UK set for internal exile of terror suspects
Another counter-radicalization measure is the requirement that schools, colleges and probation providers help "prevent individuals being drawn into terrorism." This includes banning extremist speakers from campus grounds.
Internet service providers are also required to retain data on so-called internet protocol (IP) addresses to enable authorities to identify individual users.
Aviation security is being tightened. Airlines are required to provide passenger data in advance, including credit card details. If they fail to do so they could be denied landing rights.
Some German airlines have refused to disclose passenger information because of the nation's stricter data protection laws, but around 90 percent of flights originating from Europe supply this data.
READ MORE:Ransom payments banned under UK anti-terror laws
However, the bill has already been criticized by experts, claiming it threatens civil liberties.
The independent reviewer of terrorism legislation, David Anderson QC, appointed by the UK government, said, "The concern I have about this power and the central concern about it is: where are the courts in all of this?
"One could look at it in terms of young, possibly vulnerable people caught up with the wrong crowd in Syria – didn't really know exactly what they were doing," he told a committee of MPs.
"Do you want to throw the book at them straight away in terms of arrest and charge? Or is there something to be said, even though you do suspect them of having fought, of keeping them under a very light regime where they might have to report daily to a police station?
"They might have to notify [of] their residence; they might have to go along to meetings with probation or with some similar which perhaps might be for some people be a more sensible way of dealing with them than putting them straight into the criminal justice process."