Police teach anti-extremism classes in UK schools, fight radicalisation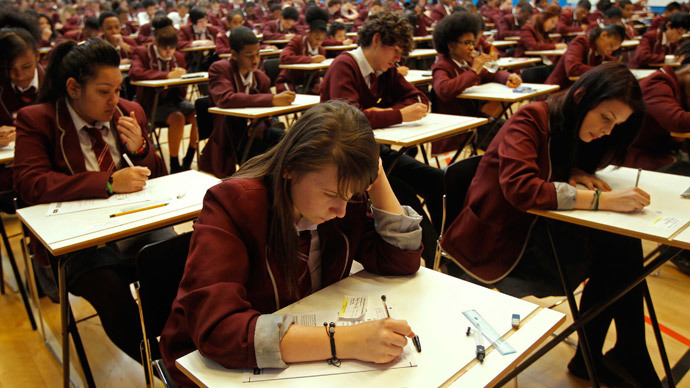 British schools are to introduce lessons designed to deter pupils from terrorism and violence, as part of a wider anti-extremism strategy being implemented across the UK.
The anti-extremism program will be taught by specially trained counter-terror police, as part of the government's ongoing 'PREVENT' anti-radicalization program
The program is being trialled in Portsmouth, a city where a large number of British jihadists currently fighting with the Islamic State originate from. So far, four men from the UK port are known to have been killed while fighting in Syria.
The counter terror officers taking the lessons will explain what terrorism is, how to spot signs of "extremist grooming" and how to help those at risk of being radicalised.

READ MORE:'Outstanding' London school accused of promoting extremists, enforcing segregation
"The students fully understand what's going on and they are very sensitive to those issues," Portsmouth police special branch officer Steve Hawkins told the BBC.
"If, at an early stage, some of the vulnerabilities that people have – who are going down the road of extremism – are reported to us, then we will deal with those issues."
"As far as possible, we don't want to criminalise anybody," he added.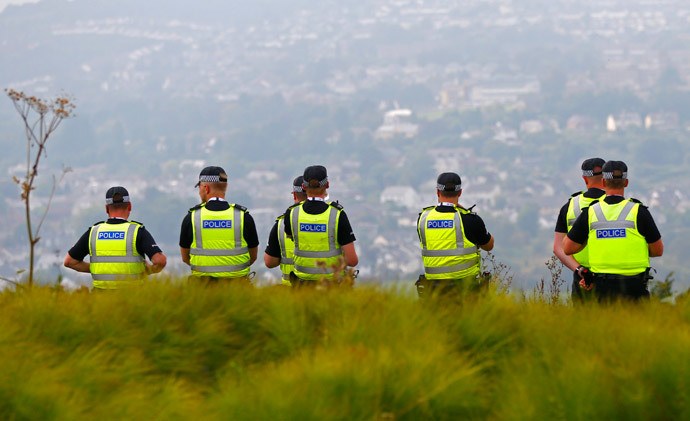 Last month, the third Briton from Portsmouth, 24-year-old Mamunur Roshid, was killed fighting in Syria.
He was believed to be part of a group of extremists, nicknamed the Britaini Brigade Bangladeshi Bad Boys, who travelled to join jihadist militias fighting in the Middle East, including Islamic State and the Al Qaeda offshoot Jahbat al Nusra.
The schools' staff have expressed support for the program, calling it an important part of creating a cohesive multicultural community.
READ MORE:'Muslim plot' in UK: Inspector report exposes culture of 'fear and intimidation' at schools
"It really brings it home to them that they are part of a community, and that these things happen in their community," said headteacher James Humphries.
"It's helping them to understand that there are precise definitions of terrorism. It's alright to have beliefs, it's alright to have opinions, but when you cross a line into illegal activity, that is a very serious point."
On Friday, a number of schools in London were criticised and put under special measures by the schools watchdog Ofsted, after it found that pupils, including those in private Islamic colleges, were not receiving a "broad and balanced" education that encouraged community cohesion and understanding.
One school, which was rated "outstanding" for its academic achievements last year, was told by Ofsted it was failing to protect its students from radical extremists, after an Islamic society allegedly linked to the school was said to be promoting extremist preachers.
You can share this story on social media: