'Racist legislation': British Muslims hit out at new anti-terror laws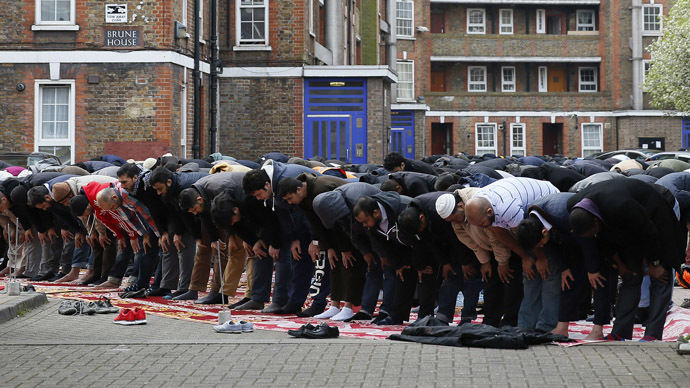 British Muslims have lashed out at the government's new anti-terrorism policies, as the chief reviewer of the proposals suggested there was no way of implementing them in practice.
Independent Reviewer of Terrorism Legislation David Anderson QC criticized the government's plan to prevent jihadists returning to the UK, saying that it was "nothing like as dramatic" as it set out to be.
The legislation set out by the government includes more regulations on public speakers at universities, more training to teachers to prevent extremist activities in schools, as well as TPIM prevention measures, which would force some returning jihadists to live 200 miles away from any associates.
READ MORE:'Run, hide, tell': London commuters told how to cope in 'Mumbai-style' terror attack
READ MORE:UK set for internal exile of terror suspects
Some UK Islamic organizations have argued the legislation will unfairly target Muslims, and will do little to tackle the root causes of terrorism.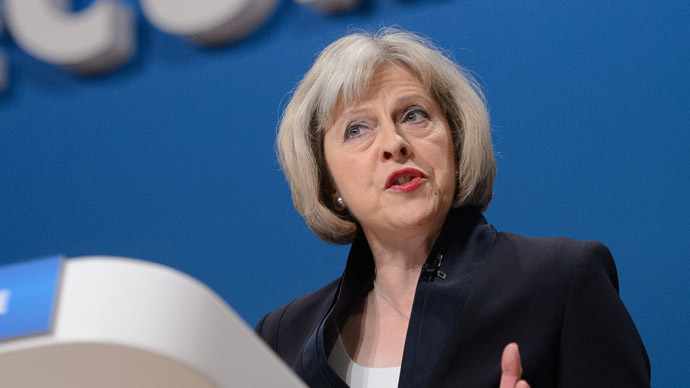 "The current batch of legislation is only used on Muslims, only targets Muslim, and feels from a Muslim perspective like racist legislation," said Cerie Bullivant, communications officer at the advocacy organization, CAGE.
"That further leads to young people not being included in society, not feeling they have the same rights as the rest of society. That only leads to more radicalization, not less."
The Islamic Human Rights Commission (IHRC) also said the legislation was "yet another attempt" to erode civil liberties and "otherize [sic] the Muslim community."
"To go down the same route of policies which have failed to address terrorism is just going to alienate Muslims further and increase 'otherization' [sic] of communities, encouraging the kind of victimization that has resulted in ever-increasing attacks on places of worship and individuals," said IHRC chair Massoud Shadjareh.
"To tackle any criminality outside the safeguards of due process will only exacerbate the problem and strengthen the twisted logic of those who commit acts of terror. We urge the government to not to further erode fundamental rights and uphold them equally for all citizens.
Why are Muslims in the UK under attack from all sides? http://t.co/x31rRSb9hW#Islamophobia#racism#TheresaMay@mendcommunity@ImranELSS

— Media Cultured CIC (@MediaCulturedUK) November 26, 2014
@SaghirH *nods* Because Theresa May could never get away with this if UK Muslims didn't curl up in a fetal position and allow her to.

— HashashinTag (@HashashinTag) November 26, 2014
The statements follow criticism made by MPs earlier this week that social media companies, including Facebook, needed to do more to prevent their platforms being used to coordinate terror plots.
On Wednesday, Parliament's Intelligence and Security Committee claimed UK authorities had been able to access records of social media conversations, they may have been able to prevent the murder of British soldier Lee Rigby in Woolwich in May last year.
You can share this story on social media: