'Run, hide, tell': London commuters told how to cope in 'Mumbai-style' terror attack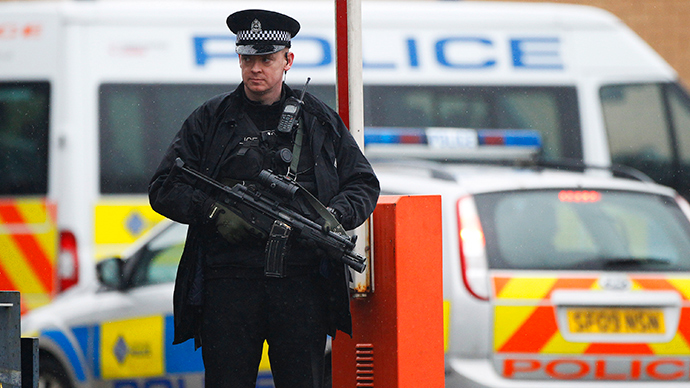 British police are providing rail passengers with new guidelines in the event of a Mumbai-style terrorist attack on stations, following official statements that the threat of Islamist terrorism was 'greater than ever.'
The guidelines have been handed to commuters on UK rail services.
Images depict worried people hiding and contacting police authorities during a crisis, although it is unclear what scenario they are facing. The flyers read: "If you hear gunfire or a weapons attack, leave the area safely if you can."
"If this puts you in greater danger, find a safe place to take cover."
The flyer campaign comes in the midst of new anti-terror strategies being carried out by UK authorities, as a result of threats to national security by militant groups including the Islamic State (IS, formerly ISIS, ISIL).
— Damien Gayle (@damiengayle) November 26, 2014
On a number of occasions, the Islamist militant group has used its social media presence to threaten future attacks on Western countries, including the UK and the US.
The leaflets were handed to commuters this week as part of a 'Counter-Terrorism Awareness Week', warning terrorist attacks on London transport could be carried out.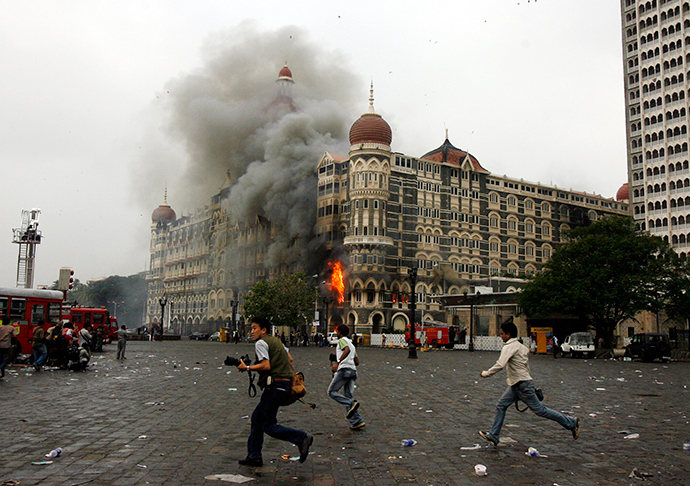 "For commuters, who make the same journey over and over again, it can be easy to become oblivious to their surroundings," said Chief Constable of British Transport Police Paul Crowther.
"But I would urge them to remain alert, use their instinct and have the confidence to report anything that strikes them as out-of-place or suspicious."
— gary levy (@gazat63) November 25, 2014
— Mark Reckless (@MarkReckless) November 25, 2014
Many have criticized the campaign, calling it 'scaremongering.' Others have gone as far as to liken it to Cold War era propaganda.
"Did somebody get paid for coming up with this? Thought the country was broke! What a waste of money," Twitter user Gary Levy said.
Another Tweeter, Michael Earl, wrote: "Unbelievable! They might as well just say, 'Run like hell and start a panic.'"
The campaign follows statements by the home secretary on Wednesday calling for greater surveillance of terror suspects online, and the power to ban those who go abroad to fight with militia groups from re-entering the UK.
The UK government also criticized a number of social media companies on Wednesday for failing to monitor and prevent terror attacks allegedly being plotted on their social networks.
You can share this story on social media: