Cashing in? Study shows lawyers find it hard to 'do the right thing'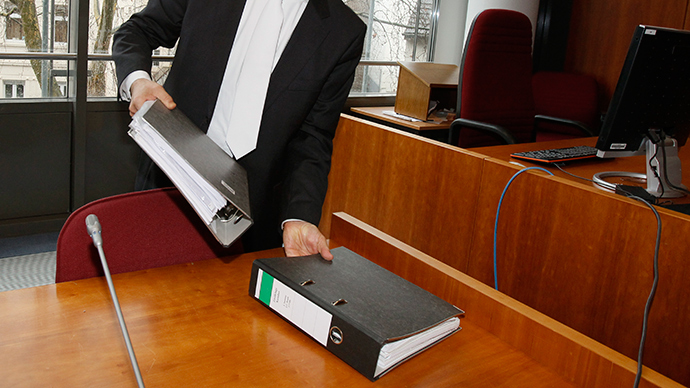 According to a new report, lawyers and solicitors are failing to meet ethical practice standards. It was revealed that almost one in six would accept guidance from their colleagues in order to "round up" their billing hours and charge customers more.
The report from the University of Birmingham's Jubilee Centre for Characters and Virtues drew information from 1,000 solicitors, barristers and laws students who participated in interviews and surveys.
They discovered 60 percent of participants found it difficult to "do the right thing."
A total of 16 percent of solicitors would be ready to follow guidance from colleagues to "round up" billing hours, regardless of whether it was considered fraudulent practice.
A further 5 percent of "experienced" solicitors were prepared to leave misuse of a client's account unreported, the study revealed.
Judgment and honesty, however, were apparently regarded as important traits for a "good" lawyer by 84 percent of solicitors and 93 percent of barristers.
Professor Hywel Thomas, who conducted the research, said there was no "moral crisis" within the sector, but expressed a need for there to be better ethical training for young lawyers.
He said: "While the legal profession is not in moral crisis, there is concern within the sector that not all members of the profession have an understanding of morally good practice."
"Our research suggests a requirement for greater focus on ethics within undergraduate law courses and on senior role models in informal work-place learning," he added.
The repercussions for lawyers who are discovered to have deliberately acted unethically are severe.
The Solicitors Regulation Authority (SRA) publicly state in their list of principles that solicitors are required to act "with integrity" and act "in the best interest of every client."
Should a solicitor be found breaching any of their ten principles, the lawyer in question would be subject to a series of sanctions, the most severe of which involves a disciplinary tribunal and potential job loss.
Lee Shrimpton, from the SRA, told RT that solicitors are obliged to consider the impact of their actions on clients.
"As well as acting with integrity, protecting client's money is also a must," he said.
Shrimpton added, "Any behavior that could be construed as dishonest will not be tolerated."
"We believe dishonest behavior by those in the profession should lead to a strike off by the Solicitors Disciplinary Tribunal, while anyone looking to enter the profession who has been found to have acted dishonestly will have their application thoroughly scrutinized," he said.
The legal profession has largely steered clear of major public scandal after it was revealed in 2013 that lawyers had pocketed over half of the compensation payouts made to patients at a Mid Staffordshire hospital.
The claims were made through the unethical, but still legal, practice of "no win, no fee." But should clients win, solicitors can demand up to £900 per hour.