Terrorists, criminals and unethical firms exploit 'right to be forgotten' – minister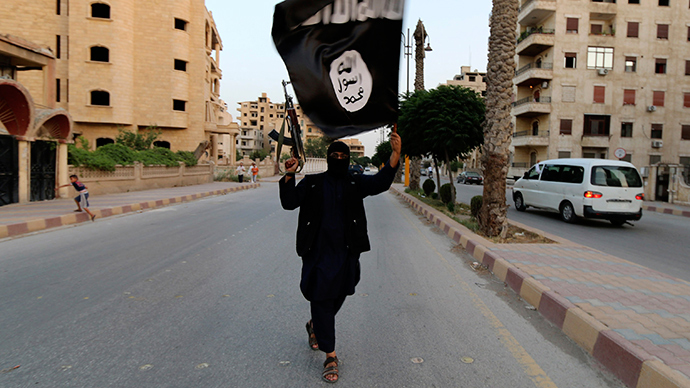 Terrorists, criminals and unethical firms are manipulating and exploiting a European Court of Human Rights (ECHR) ruling to obscure online records about their past misdemeanors and bolster company profits, Britain's culture secretary has warned.
Sajid Javid, the serving Tory culture minister, fiercely responded to a group of Luxembourg judges who recently implemented the "right to be forgotten" ruling, stressing they are "unelected" and have ultimately overseen the introduction of "censorship through the back door."
Speaking at a Society of Editors gathering on Tuesday, the culture secretary warned evidence had surfaced that the controversial ruling was being utilized by criminals, and deployed for the purpose of corporate wrong-doing.
Javid said terrorists have demanded Google remove information relating to their trials, while the tech firm's "own lawyer" has expressed concern regarding companies abusing the law so that links to their competitors' sites remain hidden.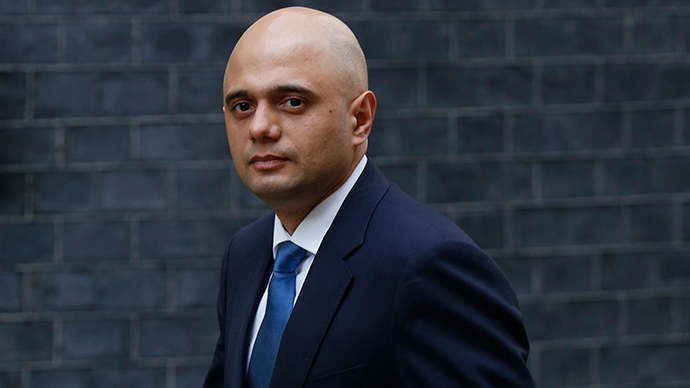 The ruling, introduced throughout the EU in May of this year, permits any individual to demand embarrassing or damaging data from search engines such as Google be removed, irrespective of whether such information is accurate.
Requests in their thousands are pouring in to search engines for the removal of data and links to online articles from individuals who "would prefer their pasts to be kept secret," the culture secretary said.
His comments offer the most significant indication thus far of disquiet within the coalition over the law, and coincide with ongoing friction between Europe and the government.
In recent days, tech giant Google confirmed it has been party to over 200,000 official requests for the removal of online links, and has complied with and upheld 42 percent of them. The firm said the vast majority of these requests came from Britain, France and Germany.
Commenting on the spreading of the ECHR ruling, Javid said "criminals are having their convictions airbrushed from history even if they have since committed other, similar crimes."
He acknowledged that articles were not being explicitly removed from online archives under the legislation, but added if people are unable to find them via search engines "they may as well not be there at all."
Hollow rhetoric?
Javid also suggested during his speech that the Conservative Party's proposed Bill of Rights would give greater freedoms and protection to British journalists if the party manages to retain power in the upcoming general election.
Echoing plans laid out by Prime Minister David Cameron last month, the culture secretary said a re-elected Tory government would scrap the Human Rights Act (HRA) and replace it with a British Bill of Rights and Responsibilities, which would make UK judges the "ultimate arbiters of British justice."
But Isabella Sankey, Policy Director for human rights group Liberty, directly contradicted his suggestion the bill would bolster journalists' ability to protect their sources and express themselves freely.
Sankey warned that Article 10 of the Human Rights Act has been crucial in protecting British journalists' sources – a right that would be significantly eroded if Conservative plans for human rights law reform come to fruition.
Multiple media outlets have expressed concern that the 'right to be forgotten' ruling is an impediment to news reporting. Meanwhile, open source online encyclopedia Wikipedia warns that swathes of links to its webpages have been removed from Google.
The internet encyclopedia's founder, Jimmy Wales, previously said the ECHR ruling could severely impede citizens' fundamental right to freely express themselves.
The power to "censor history" should not be left in the hands of tech firms such as Google, he warned.
But criminals, terrorists and unscrupulous companies are not the only actors that have attempted to censor sensitive information.
In August, it was revealed that UK government officials had reportedly edited an array of Wikipedia articles relating to the high profile killings of Jean Charles de Menezes, Lee Rigby and Damilola Taylor.
The edits were all elicited from internet addresses, previously noted as being on an official state network called the Government Secure Intranet (GSI). This internal network provides a platform for government officials and select police officers to connect online.
Despite his avid criticism of the ECHR's 'right to be forgotten ruling' on Tuesday, the culture secretary failed to propose any definitive action against it.