'History is a human right': UK govt. Wikipedia edits obscure high profile killings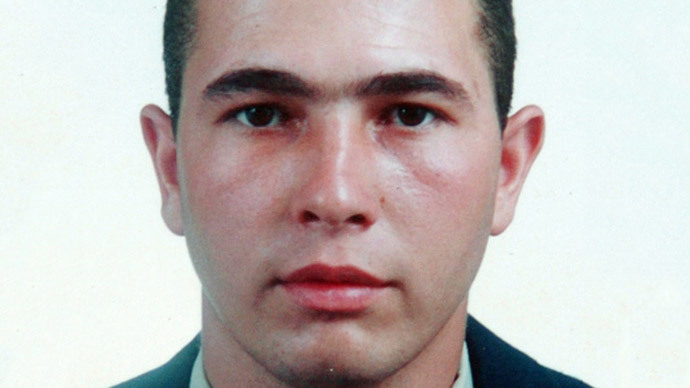 UK government officials have reportedly edited an array of Wikipedia articles relating to the high profile killings of Jean Charles de Menezes, Lee Rigby and Damilola Taylor.
According to an in-depth investigation conducted by Channel 4 News, government computers were recently utilized to add inaccurate data to a Wikipedia page documenting Jean Charles de Menezes' death. De Menzes was shot and killed by Metropolitan Police officers at Stockwell tube station in 2005.
Official state computers were also reportedly harnessed to edit the pages of Damilola Taylor, a 10-year-old Nigerian schoolboy who was murdered in Britain in 2000, and Lee Rigby, the 25-year-old victim of the 2013 Woolwich terror killing.
Read more: 'An eye for an eye': British soldier beheaded, killed in barbaric attack
A spokesman for the de Menezes family expressed deep shock that anonymous editors had used official state computer networks to alter vital information in his Wikipedia article. The edits allegedly sought to obscure police failings from public knowledge.
Asad Rehman, who spoke on behalf of the De Menezes family, condemned the revelations, emphasizing it wasn't the first time they'd been targeted in such a manner.
"Like all ordinary members of the public, I'm shocked. This is yet one more smear and attack on the family. We've seen over many years lies, misinformation and smears during the family's attempt to find the truth and justice and answers about how an innocent young man on his way to work was gunned down by police officers," he said.
On the question of whether UK civil servants had breached their formal responsibilities under the Civil Service Code, a government spokesperson gave an assurance on Wednesday that "Government takes these matters very seriously."
The spokesperson subsequently confirmed plans to issue more comprehensive guidance on the utilization of internet and social media technology to all UK government departments.
Internet censorship: 'Right to be forgotten' ruling
Government officials' alleged editing of Wikipedia articles documenting the tragic and untimely deaths of Damilola Taylor and Lee Rigby have also generated criticism.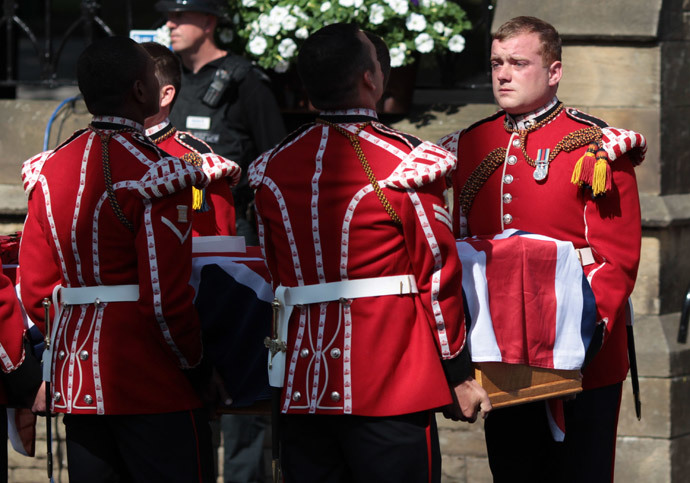 The revelations have surfaced at a time when the Wikimedia Foundation has confirmed its decision to challenge the European Court of Justice's "Right to be Forgotten" ruling. The Wikimedia Foundation is a non-profit organization that operates Wikipedia and other open source knowledge projects. The Foundation announced on Wednesday its plans to publish data of individuals, who issue formal requests to Google to remove pages about them from its search engine.
In its first transparency report, the Foundation condemned the ECJ's controversial ruling. The policy shift, enacted by the European court, undermines internet transparency and accuracy, according to the Foundation's executive director, Lila Treitkov.
"A recent European Court of Justice (ECJ) decision is undermining the world's ability to freely access accurate and verifiable records about individuals and events. The impact on Wikipedia is direct and critical," Tretikov recently wrote in his blog.
Tretikov argues that the ECJ has reneged on its responsibility to safeguard one of the most vital and universal rights: "the right to seek, receive, and impart information." In the wake of the 'Right to be Forgotten Ruling', "accurate search results are vanishing in Europe with no public explanation, no real proof, no judicial review, and no appeals process," he warns.
Treitkov cautions that the result is a censored internet forum where inconvenient data "simply disappears."
De Menezes
With respect to Jean Charles de Menezes, an official government computer was reportedly used to delete a crucial section of a Wikipedia article that criticized the Independent Police Complaints Commission's (IPCC) handling of the deceased man's case.
An entire section pertaining to the IPCC's admittance it had "got it wrong" with respect to leaks relating to Mr de Menezes' death simply vanished, according to Channel 4 News.
The covert editor, who is yet to be identified, also erased a quote that stated the Metropolitan Police Federation accused the IPCC of "perverse action" with respect to its mediation in the de Menezes' case. New information pertaining to the IPPC was added by this editor, including the Commission's responsibility to increase "public confidence," and multiple other cases the body has dealt with.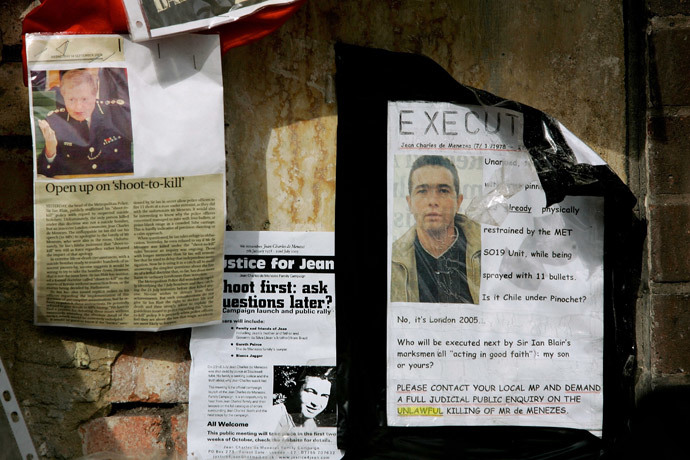 These edits surfaced in the aftermath of a report released in July, which uncovered the Met's Special Demonstration Squad had effectively spied on 18 separate UK justice campaigns, including that of the De Menezes family.
Eight years ago, official government computers were also used to incorporate slanderous information into one section of his Wikipedia article. On this occasion the editor alleged the deceased had "a high level" of Class A drugs in his system. Wikipedia editors were also approached to alter the rationale followed for employing the decision to shoot the young man.
And in the early phase of the 2008 inquest into his death, official government computers were orchestrated to delete accurate data relating to Menezes' immigration status.
Damiola Taylor & Lee Rigby
Following the firing of a UK civil servant over potentially defamatory data added to internet pages associated with the Hillsborough tragedy, an array of automatically generated Twitter "bots" have been created to draw attention to edits enacted by parliamentary officials.
In light of these developments, the UK government is currently facing questions over the harnessing of official state computer networks to alter controversial websites.
One anonymous individual allegedly harnessed a government network to edit sensitive information about Damilola Taylor, a young schoolboy of Nigerian extraction who tragically lost his life in 2000. The person in question reportedly substituted the phrase "was murdered" to simply state the young boy had "died."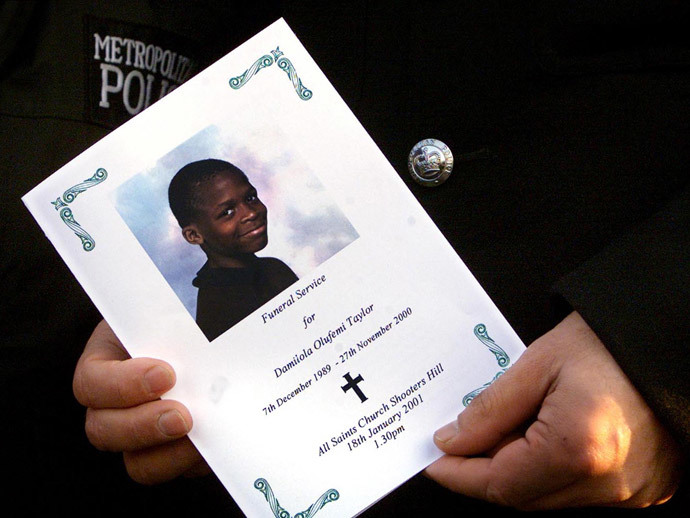 In the case of 25-year-old British soldier, Lee Rigby - who was attacked and killed in 2013 – another anonymous edit claimed his death was simply "not notable enough" for an article pertaining to terrorism. A complete section of the article relating to Rigby's death was also deleted by the editor in question.
The edits were all elicited from internet addresses that have previously been noted as being on an official state network called the Government Secure Intranet (GSI). This internal network provides a platform for government officials, along with certain police officers, to connect online.
The full range of Wikipedia edits are visible in the page's history, as are the specific internet addresses from which the changes were enacted. This level of transparency cultivated by Wikipedia ensures computer networks from which anonymous edits originate can be revealed.
While Wikipedia has faced demands to remove approximately 50 search results to various articles, it plans to publish the details of each and every request. The firm's first ever transparency report backs this measure. The Wikimedia Foundation has also stated it plans to host and update a page documenting Wikipedia pages censored in European search results.
You can share this story on social media: