Underwater rail tunnel linking Ireland & UK: Just the ticket at £15bn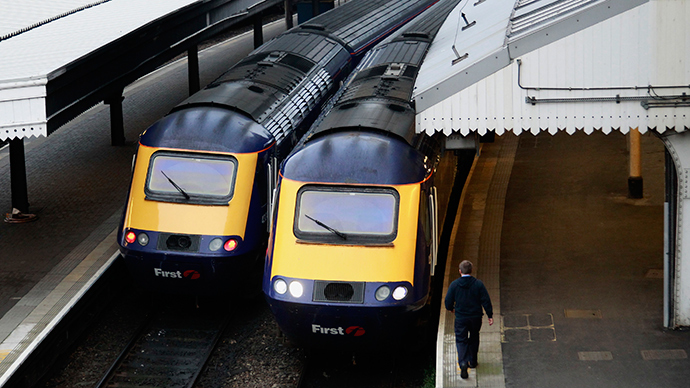 An underwater train service, similar to the Channel Tunnel, should be built to link the Republic of Ireland to the UK, a think tank has suggested.
Such a project would resemble the scale of High Speed Rail 2 (HS2), planned to link London to Birmingham.
The Chartered Institute of Logic and Transport (CILT) Cymru Wales estimates that such a transport link would cost around £15 billion and could be ready by the end of the century.
In its report, Vision 2035: Cymru Wales, CILT says the service would incorporate new advances in technology, adopting an automated metro-style system common in places like Singapore and Hong Kong.
READ MORE:China revives plans to build world's longest underwater tunnel in earthquake-prone area
The report estimates the metro system could transport people between Ireland and Wales in less than 2 hours, and could also incorporate links between Ireland and mainland Europe.
Professor Stuart Cole, from the Transport Research Centre at the University of South Wales, told the BBC the cost of the projects was not "massive in the world of governments" and that it would be similar to other infrastructure projects such as HS2.
"We're talking about something like £15 billion. Something like the cost of HS2 between London and Birmingham," he said.
While some have dismissed the proposals as being too expensive and prohibitive, the chair of CILT Cymru Wales, Dr Andrew Potter, said it was a "central part of the economy" that provided a "long term view of transport in Wales."
READ MORE:Bering Strait tunnel to connect two biggest continents
"By thinking now about the opportunities and challenges ahead, better solutions can be found that make a real difference to passengers and businesses alike," he said.
Underwater tunnels have long been one of the ideas mooted by world governments attempting to upgrade their transport links and manage a growing population.
Earlier this year, the Chinese government proposed building the longest underwater transport system in the world, measuring 123 kilometers.
Other countries have adopted underwater rail systems to connect remote areas of land. The Seikan Tunnel in Japan, running 54 kilometers, connects the prefectures of Honshu and Hokkaido, while the UK's Channel Tunnel provides a direct route from Folkestone to the Coquelles in France.