China and Russia to build world's biggest thermal power plant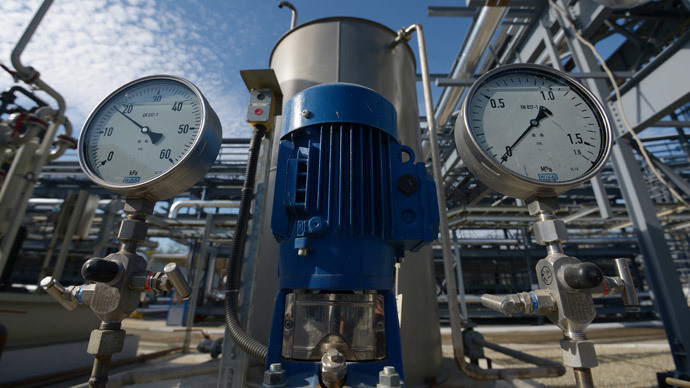 ​China and Russia are to build the world's biggest thermal power plant with an 8 gigawatt capacity. The Erkovetskaya TPP project in Russia's Amur region could cost up to $24 billion, and will export energy to China where domestic demand is high.
The plant will be developed by Eastern Energy Company, a subsidiary of Inter RAO, the Russian state-run power utility, Vedomosti newspaper reported.
The plant will supply 30-50 kilowatts per year, which is about 5 percent of the Russian Federation's total current production, General director of Eastern Energy Company, Mikhail Shashmurin told Vedomosti.
It will cost between $7.5 and $12 billion, according to Natalia Porokhova, an energy analyst at Gazprombank. Talking to another Russian newspaper Kommersant, Sergey Beiden from Otkrytie Financial Corporation estimated the cost to be between $12.5 - $24 billion.
At first a 5 gigawatt project was in the works, but at the request of the State Grid Corporation of China (SGCC), the joint venture will look at "additional exploration," Shashmurin said. To deliver the energy to Beijing, where demand is strongest, an estimated 2,000 km of transmission lines will need to be installed.
A framework agreement was signed in 2013 between the two state-owned companies which explored the possibility of building power plants in Russia's Far East with the goal of exporting 40-50 billion hours to China. The final decision will come from China' Committee of Development and Reform, and will include a 5-year draft economic plan. The Chinese want to be shareholders, and according to Shashmurin, could own up to 49 percent in the project.
The first long-term power contract with China was inked in 2012, and stipulated 100 billion kilowatts of supply over 25 years to the Heilongjiang province. In 2013, Inter RAO delivered 3.39 billion kilowatts to China, Shashmurin said.
Inter RAO halted exports to China in February 2007 after Russia increased duties on Chinese sales. Trade resumed in 2009.
The Russian Far Eastern Amur region was devastated by floods last summer, with nearly 100,000 people were affected, and thousands of homes submerged. There was great concern that a heat power plant in Khabarovsk would be submerged by flood water. When floods hit in 2007, the reservoir of the Zeya hydroelectric plant nearly overflowed.
Russia's biggest natural gas producer, Gazprom is negotiating gas delivery with CNPC.
You can share this story on social media: