Millions leak away through Russia's largest hydro power producer – investigators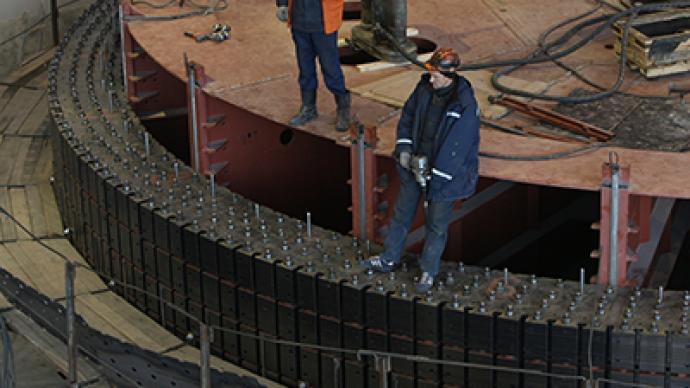 Police have uncovered the embezzlement of over $33mln in state funds from RusHydro, one of the nation's biggest power generating companies.
The scandal got media attention last week, when Putin held a meeting of the Russian Commission on the development of the energy sector. The president lashed out at the management of RusHydro, the country's biggest renewable energy producer over its usage of public money. Via a complicated chain of transfers through fly-by-night companies millions allocated to the company ended up in private hands.In particular, Putin took RusHydro's chief Evgeny Dod to task over the company's failure to sort out the situation with the "money theft" and help to investigate the case. Dod's attempt to defend himself by saying that the company got "no official proposals" to launch an investigation, got a harsh response from the President."Do you understand what you're saying now? You should be fighting with your teeth to recover these funds," he empathized, cited RIA Novosti.Gidrostroy – RusHydro's developer for a hydropower plant in the Moscow region – hired contractors with a staff of no more than two people and no any equipment or transport, Putin said during the meeting. Out of 12 billion roubles ($400 million) allocated for the construction of the plant, 6 billion were given to Gidrostroy.On Sunday, the Interior Ministry's official website published the results of their preliminary investigation into the case. According to the Ministry's findings, Gidrostroy signed fake subcontracting agreements with subsidiary organizations. "Later, the funds sent to their accounts were cashed and stolen. The preliminary damage is around one billion roubles ($33 million)," the statement reads. Investigators also said they had been inspecting RusHydro's spending since 2009 over alleged misuse of funds. The ministry "repeatedly" applied to the company in order to get necessary financial documents. They also urged the management of the energy producer to file a complaint against their general contractor Gydrostroi. "However, no response followed and the required documents were not presented," the statement reads.Evgeny Dod said on Monday that RusHydro will come up with its response over the accusations by February 20. They are also preparing to file a case against Gidrostroy. As well as that, the company will launch an internal probe into the fraud and carry out additional checks on its general contractor starting from 2006, Dod told journalists on Monday. "Last week our work caused criticism from the President. Our current task is to act quickly to reveal problems and create a clear mechanism for the funding of all our projects so that similar criticism would never arise again," he pointed out. The energy producer is also due to purge its contractors and subcontractors, Dod said.
You can share this story on social media: