$4bn hole revealed in Russia's defense spending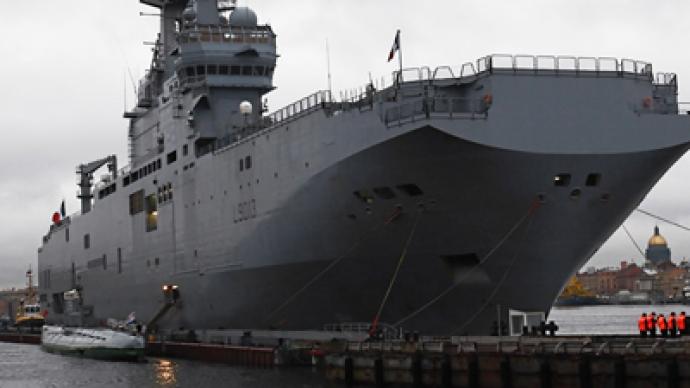 Russia's Audit Chamber has revealed the misuse of funding to the tune of 117.5 billion rubles (US$3.9 billion) in national defense spending last year.
That includes "unauthorized use" of 10.6 million rubles and the inefficient spending of over 23 billion rubles ($765 million), Viktor Zavarzin from the lower house's Committee on Defense told journalists. Some 114 million ($3.7 million) was refunded from the federal budget, he added.On Thursday, the committee met behind closed doors to hear the Audit Chamber's report on the results of their inspection into the use of money allocated to provide Russia's defense.Experts found violations in the fulfillment of the state armament program and defense procurement. That is largely because executors of state contracts fail to comply with their obligations, the Duma committee said in a statement after the meeting. The quality of hardware supplied for the country's defense needs has also been criticized. In particular, because of poor quality of equipment, three satellite launches (one in 2009 and two in 2011) were unsuccessful. The report comes amid a major corruption scandal in the Russian military which resulted in the replacement of Defense Minister Anatoly Serdyukov. Last year, investigators launched over a dozen of criminal cases into alleged embezzlement of budget funds and abuse of office by high-ranking military officials.On Thursday, the Investigative Committee announced it will question the ministry's officials in relation to yet another episode if the chain scandals – an alleged sale of real estate at artificially low prices in the resort city of Anapa on the Black Sea. According to investigators, back in July 2010, the city transferred a large piece of land together with buildings to the Defense Ministry at the request of Serdyukov. The territory was meant for the construction of a navigation station. The land then went through a complicated chain of transfers and privatized. Later, the property was sold for 110 million rubles, much lower than its commercial value of 167 million rubles ($5.5 million).Currently, elite housing is being built on the land under order of Valery Puzikov, husband of Serdyukov's sister, the Investigative Committee's spokesman Vladimir Markin said, cites RIA Novosti.
You can share this story on social media: