Corruption in Russian defense industry is like high treason – Vice PM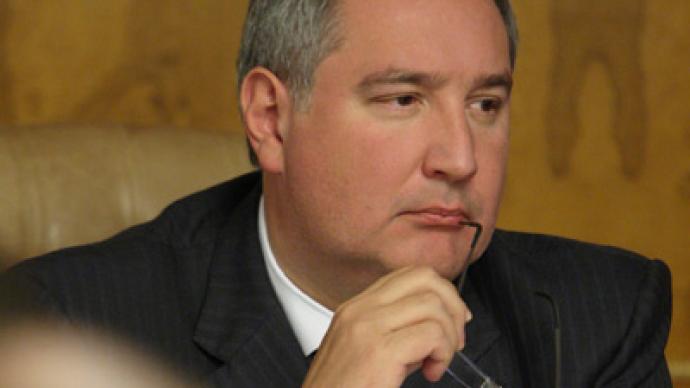 Dmitry Rogozin, the head of Russia's defense industry, has urged for tougher punishments for corruption in military procurement. He equated such crimes to high treason.
"Have they [officials responsible for military manufacturing] lost fear? We'll find it!" Vice Prime Minister Rogozin wrote on Twitter.Rogozin, Moscow's former ambassador to NATO, has repeatedly pushed for bribery in state arms orders to be seen as treason, punishable by up to 15 years in prison. A bill to that end was drafted earlier last year, but the Ministry of Justice refused to support the initiative as it violated the principle of equality before the law.Sergey Ivanov, chief of staff for the current presidential administration, expressed a similar opinion that civil servants convicted of corruption should face tougher sentences, including confiscation of property. Those convicted of corruption crimes often retain their property by having it registered in a relative's name, Ivanov explained in an interview with Russian Channel One. "It'd be really good if such crimes ended up not only with court verdicts, but also with the confiscation of all the property acquired by criminal means," he said. Ivanov called corruption a direct threat to Russia's national security, adding that measures aimed at eradicating graft have already yielded positive results. Combating corruption has been a priority for the administrations of both President Vladimir Putin and his predecessor, Dmitry Medvedev.Russia has recently been hit by a string of high-profile corruption scandals. Earlier in the year, a probe was launched into the alleged under-priced sale of Defense Ministry real estate to affiliated business companies. The $100 million embezzlement case led to the sacking of Russia's defense chief, Anatoly Serdyukov, and a major reshuffle of ministry positions.Another criminal case was launched into the alleged theft of 6.5 billion rubles ($200 million) allotted to develop a Russian version of GPS, dubbed GLONASS. The project is currently being developed by the country's leading aerospace company, Russian Space Systems. Launched several years ago, GLONASS will be used for both military and civilian purposes.Ivanov acknowledged that for about two years, he had been aware of the alleged embezzlement of state funds earmarked for GLONASS while the probe was being conducted. The former KGB officer said he did not speak publicly about the case to prevent the suspects from concealing their crimes. Recalling his experience in foreign intelligence, Ivanov said that "treachery is considered the worst thing there," and that he holds the GLONASS scandal in the same regard.
You can share this story on social media: