Putin sacks Defense Minister amid embezzlement probe, replaces with ex-Emergencies Minister Shoigu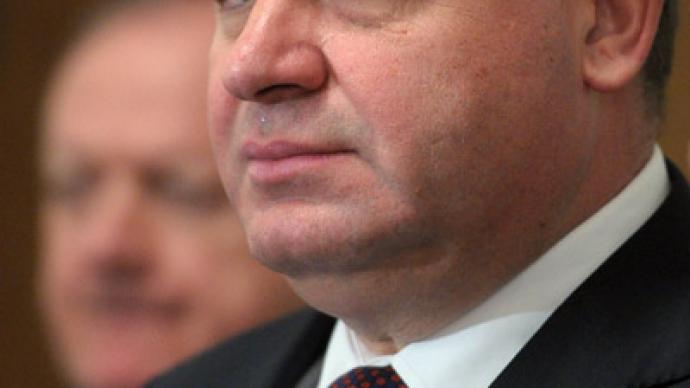 Russian President Vladimir Putin has fired the country's Defense Minister, Anatoly Serdyukov. The move comes amid a major embezzlement case involving Oboronservis, a company affiliated to the Russian Defense Ministry.
"[The] resignation of Defense Minister Anatoly Serdyukov has been effected to ensure the objectivity of the investigation of the violations in the Defense Ministry,"Putin told Shoigu during a meeting following the appointment. President Putin stressed that the newly appointed minister "must continue further dynamic development of the army to ensure the fulfillment of the state arms order and the immense plans of re-equipment of the army.""You might become such a person," Putin told Shoigu.Shoigu said his appointment came as a surprise, but told Putin he would "do everything within my powers."
Embezzlement in Russia's Defense Ministry
A major fraud case involving Oboronservis was launched by the Central Investigation Committee in late October. Two former Defense Ministry officials are the main suspects in a $100 million corruption case that has dominated the headlines in Russia for the last two weeks. Multiple cases of real estate fraud were reportedly committed by a commercial company controlled by the Russian Defense Ministry. The Central Investigation Committee launched five criminal cases into the alleged embezzlement of around 3 billion rubles ($100 million US). The investigations revealed that Defense Ministry officials had invested heavily in real estate before selling it to affiliates for prices well below market value.The former Defense Minister could face questioning if he becomes implicated in the Oboronservis embezzlement case, Central Investigation Committee spokesperson Vladimir Markin told Interfax news agency."If there is a reason, Anatoly Serdyukov will naturally be questioned," Markin said.Serdyukov was Russia's first civilian defense minister, and enacted extensive and unpopular reforms within the military. The Defense Ministry has traditionally been staffed by career military officers, bureaucrats who allegedly held Serdyukov in extremely low regard.
Chief rescuer of Russia
The newly appointed head of Defense is Sergey Shoigu, who has been the governor of Russia's second-most populous region, Moscow. Previously, Shoigu created and headed Russia's widely popular Emergency Ministry (EMERCOM) for 18 years.Shoigu's current military rank is Army General; Serdyukov came from a civilian background.During Russia's turbulent 1990s, EMERCOM was one of the few reliable institutions in the country. The ministry earned public acclaim for its quick and effective responses to emergencies and disasters.
You can share this story on social media: