BBC Radio 1 attacked for giving platform to British jihadist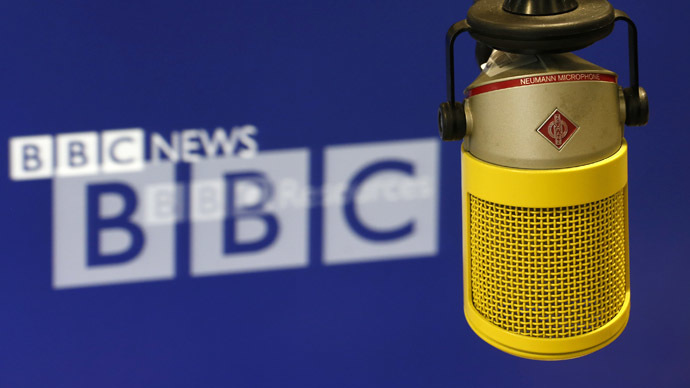 BBC Radio 1's Newsbeat bulletin has faced criticism for breaching broadcasting rules after airing an interview with the British ISIS fighter Kabir Ahmed, who said terrorism was "fun" and better than playing Call Of Duty video games.
The BBC aired the interview with Ahmed, who fought under the name Abu Sumayyah al-Britani, in June.
The UK broadcasting regulator Ofcom and the BBC Trust ruled that the interview breached regulations because his extremist views and promotion of terrorism went unchallenged.
Both ruled that the interview breached guidelines because it was aired at an inappropriate time, during lunchtime hours, without proper warning or challenge to Ahmed.
In the interview, reportedly conducted in a café near his training camp in northwest Syria, Ahmed said: "It's actually quite fun, better than, how you would say what's that game called, Call of Duty? It's like that, but really, you know, 3D, you know. You can see everything's happening in front of you, you know, it's real, you know what I mean?"
Ahmed also talked about the "total freedom" and "the good life" living in Syria, where he could "walk around with a Kalashnikov if I want to, with a RPG4 , if I want to."
Here's a picture of Abu Sumayyah al-Britani (Kabir Ahmed from Derby), British suicide bomber in Baiji, Iraq. pic.twitter.com/ikCNFrn5cA

— Shiraz Maher (@ShirazMaher) November 8, 2014
"This idea of us wanting to go back and plot terror attacks in our own countries and so on and so forth, I think is absolute rubbish," he added. "We're having the good life here, you know?
"For me, I felt like I was in prison in [the UK]. You need road tax, you need this, and you need that and blah, blah, blah. It's just money-making schemes."
A listener had complained to Ofcom, claiming the interview "glorified terrorism," according to The Telegraph.
Following the ruling, an Ofcom spokesman said, "After a thorough investigation, Ofcom found the BBC breached rules by failing to challenge the positive descriptions an ISIS fighter provided of his experiences in an interview," the Press Association reported.
READ MORE:'Peer pressure, not social media' attracting Brits to ISIS – report
The BBC Trust said on Monday the program breached editorial guidelines about protecting young people from unsuitable content "including material that condones or glamorizes violence, dangerous or seriously anti-social behavior."
Ahmed is believed to have carried out a suicide bombing in Iraq on Friday in which eight people were killed. The 32-year-old from Derby, England, is alleged to have blown himself up by driving an explosives-laden truck into a convoy of a senior Iraqi police officer in the Iraqi town of Baiji, 130 miles (210 kilometers) north of Baghdad.
READ MORE:British ISIS suicide bomber blows himself up in northern Iraq – report
The jihadist, a married father of three, was convicted in the UK in 2012 for handing out leaflets calling for homosexuals to be hanged.
He is believed to have travelled to Syria 16 months ago to join a jihadist militia.
You can share this story on social media: