UK family doctor crisis: PM vows to force GPs to work at weekends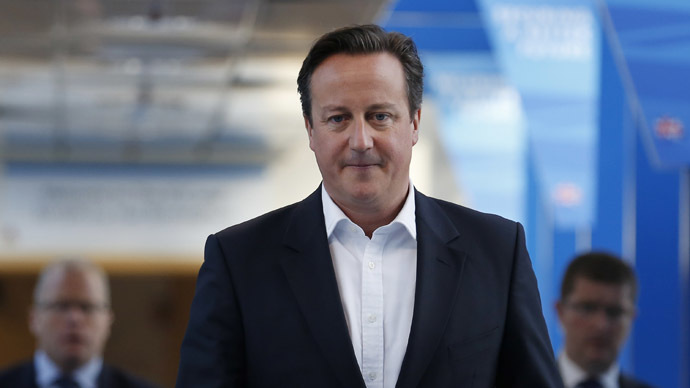 Patient access to GPs at weekends would be guaranteed under a Tory government by 2020, the prime minster announced on Tuesday. But doctors warn general practice in Britain risks "going into meltdown" unless the UK's GP workforce is expanded.
The pledge, broadcast in a series of interviews, was offered on the second last day of the Conservative Party's four-day conference. The proposed policy shift will force family doctors in Britain to open their surgeries on a seven-day-a-week basis within the next five years. It forms an integral part of a wider package of policies proposed by the Tories to improve the nation's access to general practitioners.
Other suggested measures include extending surgery opening hours to 12 hours per day, enabling patients to secure prescriptions and consultations via email, and allowing UK citizens to register at more than one specific practice.
Extra £100 million for GP access at weekends will give each GP practice in England £240 per weekend. Not going to buy lots of extra access.

— Andy Cowper (@HPIAndyCowper) September 30, 2014
The Conservative Party's proposed reforms for enhancing UK patients' access to family doctors in Britain focus largely on extending GP practice opening hours. But Britain's Royal College of General Practitioners (RCGP) warns existing heavy workloads for family doctors and an associated hazard of burnout is a key cause of a growing decline in newly-qualified UK doctors choosing to become GPs.
The RCGP said on Friday growing numbers of qualified GPs "are choosing to emigrate, retire early or change medical specialty" in the face of "ballooning workloads and longer hours in surgery."
"Unless we invest substantially in expanding the GP workforce, general practice is at risk of going into meltdown – with the profession's ability to deliver decent patient care increasingly compromised," Dr. Maureen Baker, chair of the Royal College of GPs (RCGP) argued.
The Conservatives suggested NHS policy changes were sparked by Ed Miliband's recent claim that Labour is the only party in Britain that can salvage the NHS from further privatization and austerity-driven cuts. The Tories' "doorstep offer" on weekend-long GP appointments follows Labour's move to place the crisis-ridden NHS at the heart of its election campaign.
The proposed GP package is expected to cost a total of 400 million pounds throughout the course of the next parliament and will ultimately be paid for from existing state budgets, Cameron said on Tuesday. The PM also pledged UK patients will be allocated a specific GP responsible for their care.
The mooted NHS reforms will only be made possible following tough decisions to lower inefficient spending elsewhere as part of the party's longer term economic plan for Britain, Cameron emphasized. Central to the PM's argument was the point that NHS funding is acutely dependent on a vibrant, growing economy.
By contrast, Miliband recently vowed his party would utilize a mansion tax to generate surplus funding for the struggling NHS. He also pledged to specifically ensure UK patients can secure GP access within 48 hours.
The PM also announced an additional 100 million pounds for his ongoing challenge fund - a scheme set up in 2013 to assist GP practices in staying open from 8am to 8pm. But leaders representing Britain's GPs remain unconvinced by the venture following claims that an overwhelming five out of seven districts' pilot schemes have not yet begun following Cameron's initial wave of funding.
Cameron and Miliband's proposed NHS reforms follow recently published RCGP research, which reveals that one in six UK patients are forced to wait at least seven days before they can see a GP or practice nurse. Such increasingly intolerable waits for appointments jeopardize patients' health because there's a higher risk that illnesses may not be detected quickly enough, the RCGP's chair emphasizes.
The RCGP's chair, Dr. Baker, warns that general practice in Britain is"crumbling before our very eyes,"and the government needs to take urgent action. In a recently published manifesto, the body called upon the government to commit to training 8,000 extra GPs throughout England, and to monetarily incentivize young trainee GPs to who work in"under-doctored or deprived areas."
Commenting on Cameron's proposed policy changes, Dr. Chaand Nagpaul, chair of the British Medical Association's GP committee, said, "After tough negotiations, we have reached an agreement with the Government which gives general practice a much-needed breathing space and greater stability for patients."
However, Nagpaul warned the government must "not lose sight of the relentless pressure on general practice from rising demand, declining resources and the move to transfer services from hospitals into the community.
"We are now at a critical juncture, faced with a shortage of GPs, with surgeries closing and facilities in many practices increasingly inadequate to deliver high-quality care."