British executive salaries surpass average worker's 'over 160 times'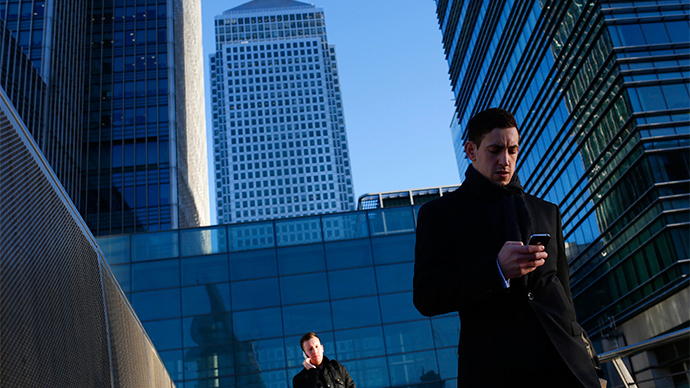 As income inequality in the UK continues to rise, executive paychecks are a startling 162 times higher than the salaries of average British workers, according to research conducted by a British think-tank.
This growing disparity in pay is compounded by a recent 15 percent rise in salary for the UK's top earning managers. A new report published by the High Pay Centre (HPC) has urged the government to take swift and "radical action" to address this widening gap, by demanding that firms cap executive salaries at a set ratio of those earned by their lowest paid staff members.
Shareholders' power to oppose company policies that foster income inequality was introduced last October by Business Secretary Vince Cable. Implicit in this measure is the fact that top executives' salaries within a firm require backing from 50 percent of the company's shareholders if they are to remain in place.
HPC's report indicates that Cable's moderate policy shift has done little to address income disparity within UK firms. While shareholders possess the power to vote against policies fostering exceptionally high pay for top earning executives, they generally tend to endorse such measures, the think-tank's research reveals.
The salary of an average FTSE 100 high-ranking executive increased from £4,100,000 (US$7 million) in 2012 to £4,700,000 ($8 million) in 2013, while the FTSE's top-earning executive received a salary of almost £30,000,000 ($51.2 million) that year. According to the Office for National Statistics, the average salary of a UK citizen is £26,500 ($45,000).
At a time when Britain's economy is said to be showing nascent signs of recovery, inequality remains rife in Britain. The High Pay Centre argues that the nation's trust in the UK's business sector is being eroded by a widespread perspective that an "executive elite" is reaping "all the rewards" from Britain's economic growth.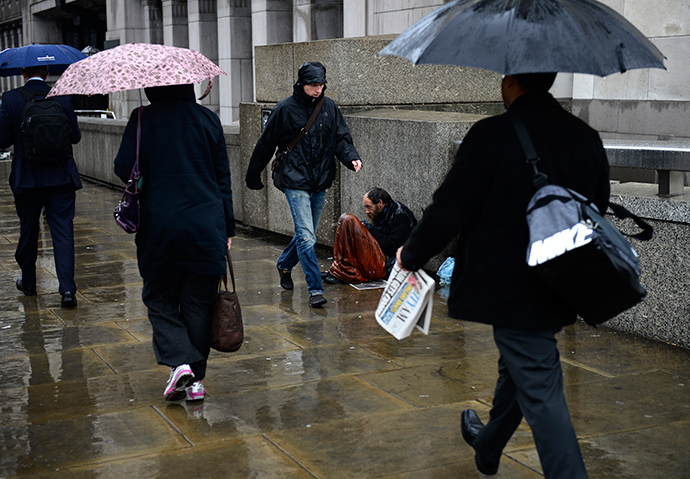 This depreciation of public confidence in Britain's business sector is accompanied by the "threat of widening inequality," which could potentially cause "political and economic instability," the think-tank claims. The HPC's research indicates further that "78 percent of the public would support a maximum limit on the amount the highest-paid employee of a company can be paid in relation to the lowest-paid."
Following the report, RT asked the Confederation of British Industry (CBI) – Britain's premier business lobby – whether it believes that government-led capping of high-earning executives' salaries is a just and effective means of tackling the UK's high levels of income inequality.
A CBI spokesperson said it was important to base pay rates on "performance." He stated that high levels of pay for "mediocre or poor performance" are unacceptable. Britain's "new shareholder toolkit, including a vote on pay policy and implementation" empowers shareholders to "hold boards to account," he concluded.
RT probed the Department of Business, Innovation and Skills (BIS) on whether it believes calls for the UK government to introduce radical measures to address Britain's income disparity are justified. A BIS spokesperson emphasized that legislation introduced in October 2013 by Cable boosted transparency by furnishing shareholders "with more information," while giving them the power to "hold companies to account."
In an economic climate where Britain's elite executives earn, on average, 358 times that of a minimum wage worker, serious questions need to be asked.
Reflecting on inequality fostered by income disparity, HPC director Deborah Hargreaves commented: "We need to build an economy where people are paid fair and sensible amounts of money...and the incomes of the super-rich aren't racing away from everybody else."
You can share this story on social media: