​Nestle introduces 'living wage', first among big companies in UK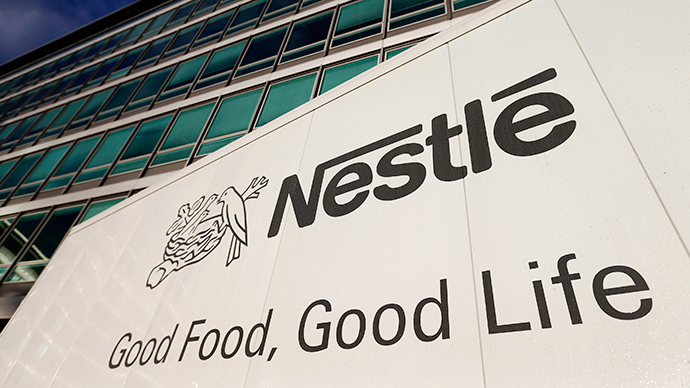 Nestle has become the first major UK manufacturer to achieve "living wage" accreditation. The move comes amid increasing pressure on major companies to raise salaries, and it is hoped it will cause a ripple effect among other firms.
The Swiss based company already pays a living wage to its 8,000 UK employees. However, a spokesman yesterday said it could take up to three years for the firm's 800 contract staff, such as cleaners and cooks, to receive the wage increase, says the Financial Times.
The living wage, which is is £8.80 an hour in London and £7.65 an hour elsewhere, is measured on the basic cost of living in an area and is significantly higher than the minimum wage which is £6.31 an hour for those over 21.
The Living Wage Foundation has 750 accredited employers with more than 45,000 staff. However that's still not enough, as the earnings of around 5.2 million people are below a living wage.
Business Secretary Vince Cable yesterday expressed gratitude to Nestle as it became the first mainstream manufacturer to gain Living Wage accreditation, recognizing its efforts to pay people enough to cover realistic living costs.
"We are proud to be the first mainstream manufacturer in the UK to become a Living Wage employer and see this as an opportunity to be a positive influence in our sector, "Fiona Kendrick, the Chief Executive of Nestle UK & Ireland said.
"As a major UK employer, we know that this is the right thing to do. Not only does it benefit our employees but also the communities they live and work in," she added.
The living wage is calculated each year by an independent foundation and is based on the amount the individual would need to be able to cover the cost of living in the UK. Employers decide the amount of work compensation voluntarily.
Living Wage Foundation director Rhys Moore said: "We hope that the leadership they have shown will encourage others in this industry to follow suit and improve conditions for those at the lowest end of the pay scale and sub-contracted staff."
Tim Roache of the GMB union said: "This shows once and for all that if one leading manufacturer can pay a living wage to all employees, including young workers and those contracted out, then many more are able to do so."
Trade unions are actively lobbying against low wages. Last week 33,000 people signed an online petition urging Tesco, the British multinational grocery and general merchandise retailer to raise staff wages.
You can share this story on social media: