Cost of essentials in UK up 28% from pre-crash levels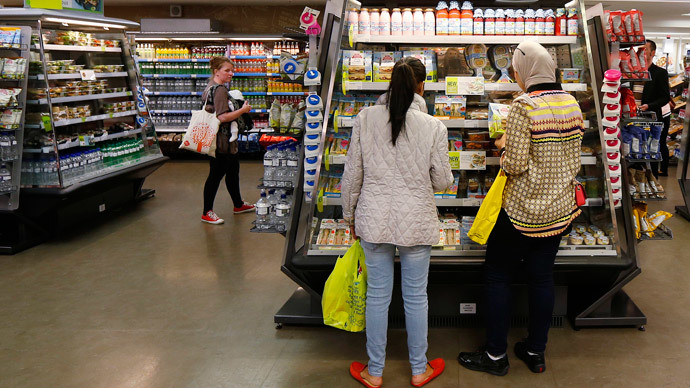 Low-income families are significantly worse off today than they were in 2008, a new report has revealed. The cost of basic necessities has soared by around 28 percent.
The independent Joseph Rowntree Foundation (JRF) found that the cost of a minimum standard of living has risen sharply since the start of the financial crisis – well above the official inflation rate of 19 percent. Meanwhile, average earnings have risen a feeble nine percent.

"The joint amount that a couple with two children needs to earn in order to make ends meet has risen by £5,000 ($US8,551) a year, after inflation," the report states. That couple would now need to earn £20,300 ($34,896) to reach an acceptable standard of living for their family – compared with £13,900 ($23,784) in 2008.

JRF, which introduced the concept of a Minimum Income Standard in 2008, says people with children have been squeezed the most since the onset of the recession. A lone parent with one child now needs to earn £27,000 ($46,197) – more than double the £12,000 ($20,523) needed in 2008.

The strain placed on poor families by rising costs is further aggravated by cuts to benefits and tax credits. "There is no guarantee recovery will restore living standards for the poorest families," said Julia Unwin, chief executive of JRF.

"The income they need to make ends meet has soared at a time when their ability to make up the shortfall is severely constrained," she added.

Figures published this week by the Office for National Statistics revealed that household spending grew by £2 billion ($3.4 billion) in the first quarter of the year.

However, spending on food and drink actually fell during this period, down 1.3 percent compared to the last quarter of 2013.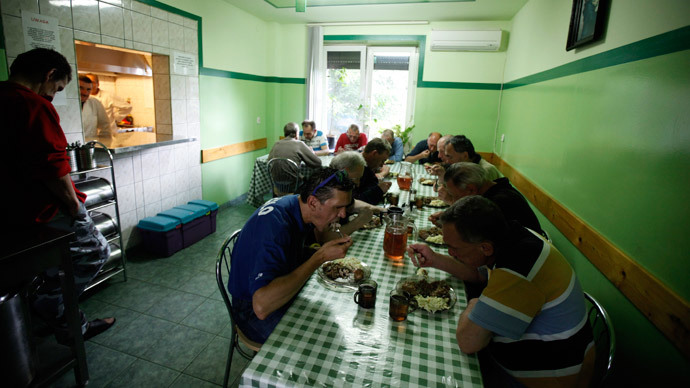 This worrying trend – at a time of growing dependence on food banks – is driven by a 3.8 percent fall in spending on fresh vegetables and a 2.4 percent fall on milk, cheese, and egg purchases.
Responding to JRF's findings, the UK Treasury says the government's tax policy and long-term economic growth will eventually ease the pressure on low-income families.
A Treasury spokesperson said:
"The best way to help those in the most need is to have a strong economy that creates jobs, and a tax and welfare system that helps people into work and makes work pay."
"The Government's long-term economic plan is doing exactly that – the increase to the tax-free personal allowance to £10,500 will lift over three million people on the lowest incomes out of paying income tax altogether and will mean that someone working full-time on the minimum wage will see their income tax bill cut by over two thirds."
Adrian Curtis, food bank network director for the Trussell Trust – which last year provided food to 913,000 people – said
"the data from ONS and the experiences of food banks demonstrates that although there are some signs of an improving economy, many people still struggle to buy food and pay essential bills."

"When an unexpected bill arrives or there is a reduction in income many people are faced with the choice between putting food on the table or paying for an essential bill...for many families this choice results in parents skipping meals, with recent surveys suggesting that 1 in 5 mums admit to regularly skipping meals to ensure their children eat."
You can share this story on social media: