Tube strike incapacitates London in 48-hour action against job cuts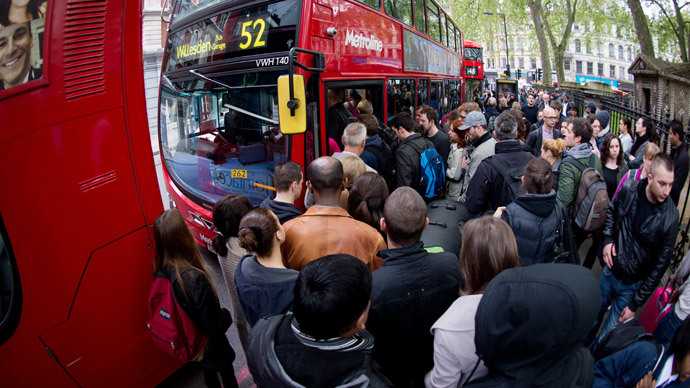 London has been thrown into 48 hours of chaos as tube workers strike against a loss of nearly 1,000 jobs as the system is "modernized" and ticket offices closed. Forty-two stations have been closed, and further action is planned for next Monday.
Only fifty percent of services are running over the two-day period with the The National Union of Rail, Maritime and Transport Workers (RMT) stating that there is "rock solid" support for the strike action from its members over the plans to slash 960 jobs.

"They're looking to make £15m worth of cuts and to do that they want to get rid of every single booking office and 1,000 jobs," acting general secretary of the RMT union, Mick Cash told BBC Radio 4's Today program.

The managing director of the London Underground referred to the industrial action as 'pointless.'

"Thousands of staff and volunteers are working hard this morning to keep London working and our customers informed in the face of this pointless strike," Mike Brown stated. "More London Underground staff have come to work this morning than during the strike back in February, and a record number of London buses are operating."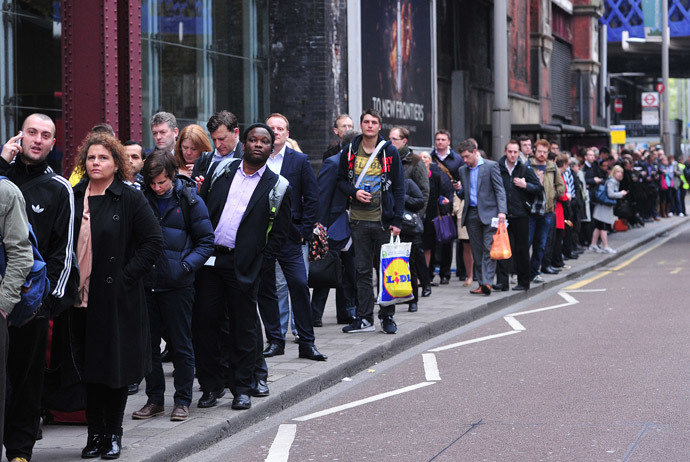 An extra 266 buses have been pressed into service to cope with the extra commuter load. There has also been a 70 percent increase in London 'Boris bike' cycle hires.
The London Underground and the union have met for negotiations some 40 times since February, when another mass strike temporarily shut down 60 percent of all services. However, discussions collapsed on Monday.
The strike is to end at 20:59 local time on Wednesday but it has been predicted that a hangover from the upheaval will still be plaguing the capital on Thursday morning.
Travel disruptions are likely to impact university students sitting exams. King's College London has released a statement on its website advising
"that you plan your journeys in advance and allow for additional time to travel to your examination venue."