Russia grabs medal count lead at Euro Aquatics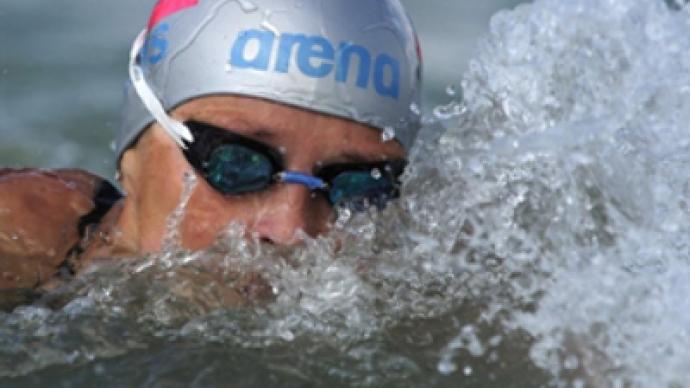 Team Russia has hit the top of the medals table at the 2010 European Aquatics Championships in Budapest, Hungary.
The Russian swimmers brought their country gold and bronze on the opening day of the competition.
Open water swimmer Ekaterina Seliverstova needed one hour and two and a half minutes to cover five kilometers and finish first ahead of Greek rivals Kalliopi Araouzou and Marianna Lymperta.
Earlier in the day, Evgeny Drattsev came in third in the men's 10 kilometer open water swim, with the gold going to Germany's Thomas Lurz and silver – to Valerio Cleri of Italy.
Meanwhile, Russia's synchronized swimmer Natalia Ishchenko took the lead after the preliminaries in the solo routine.
You can share this story on social media: