Phelps returns to swimming pool after Beijing triumph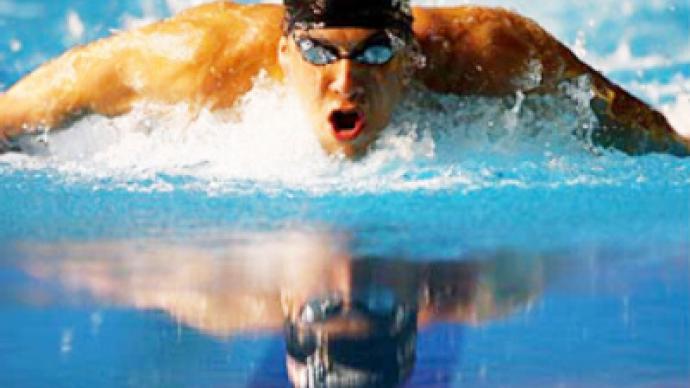 The most successful Olympian ever Michael Phelps will return to competitive action this weekend for the first time since his triumph at the Beijing Games, AP news agency reports.
The record-breaking US swimmer completed his three-month drug-use suspension from the sport earlier this month, but there was no time wasted by the American during the layoff.
Phelps says he has been training for eight weeks before the Charlotte UltraSwim, which will be his first event since the Olympics.
"This is my first meet back since Beijing so I'm excited. Looking forward to racing and we race back here, we raced here in 2006, so I'm looking forward to swimming back in the pool again and see what happens from there," Michael Phelps said.
He won't be taking it easy in Charlotte, as his all-round program comprises a total of five disciplines, including an unusual 100-meter backstroke.
"I've never been able to focus more on the 100 free or the 100 back, you know events like that. I've always had other events that have conflicted with the schedule so being able to swim these different events you know you have to take sort of a different approach. And on Sunday, or I guess Saturday, we'll see what the new stroke does and if it's going to work or not," the swimmer explained.
You can share this story on social media: