Russian swimmers set for improvement ahead of World Champ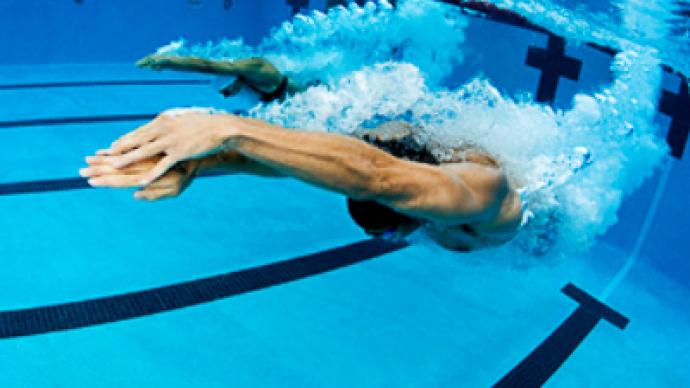 With the World Swimming Championship just around the corner, Team Russia is looking for a significant improvement on their medal haul from the Beijing Olympics, where they picked up just a silver and two bronzes.
Of course, Russian swimming has seen better times.
The days of the likes of Aleksandr Popov winning golds at the Olympics are long gone, and in fact, Russia has failed to finish first on the podium at these games since the turn of the millennium.
However, things could be about to change at the World Championship in Rome, which gets underway in around six weeks.
"Our squad is getting better and better with each year that goes by, which is excellent. I believe our team can certainly bring home some medals. Even if we don't get as many medals as we would like, as long as we show progress and keep lowering our personal bests – that's also a big plus," says Olympic silver medalist Danila Izotov.
"We've got some experienced swimmers, like backstrokers Arkady Vyatchanin, Stanislav Donets, and Anastasia Zueva. while there are a number of young swimmers, of whom we have high hopes," says Team Russia head coach Andrey Vorontsov.
Much of this optimism is due to a new generation of Russian swimmers appearing, spear-headed by teenagers Yulia Efimova, who recently set a new 50 meters breaststroke world record, and Danila Izotov, who won silver in the 4 by 200 metres freestyle relay in Beijing.
Izotov is having a fine season so far, ranked only behind Michael Phelps in the 200 metres freestyle world rankings.
"Danila has improved dramatically over the last year, even despite the fact he's only 17 years old. He's really clued in to which tactics he needs to use in the race, and he's able to change his rhythm, depending on what distance he's swimming," Andrey Vorontsov says.
"He's extremely strong in the second half of his races, and he's only a tenth of a second off Phelps' best time this year."
"Of course, Phelps is just an ordinary guy, despite winning 8 Olympic golds! But he's got to start all over again, and no one is going to look back to the past at what he won. My job is just to try and beat him," says Izotov.
Russia had plenty of medal hopefuls in Beijing, who swam excellently throughout qualifying.
However, almost out of nowhere, their form would dip in the final, and Russia's head coach believes nerves played a part.
"Yulia Efimova just didn't have enough experience. She was only 16 then, and at her first Olympics, and she set an Olympic record in the heats. But as the competition went on, I think she just ran out of steam," Vorontsov says.
"With Anastasia Zueva, I think the problems were more psychological. I don't want to offend anyone, but this sort of things happen to sportsmen at the highest level," he adds.
The Russian Swimming Federation is taking steps to rectify this, introducing a sports psychologist to help relax the athletes, which is certainly a step in the right direction in trying to overcome this problem.
Meanwhile, the Federation is also building a brand new aquatics centre, just a stone's throw away from where they train now, which will be completed next year, and will give swimmers, divers, synchronized swimmers, and water-polo players the best possible facilities.
You can share this story on social media: