Russia returns to world bandy Olympus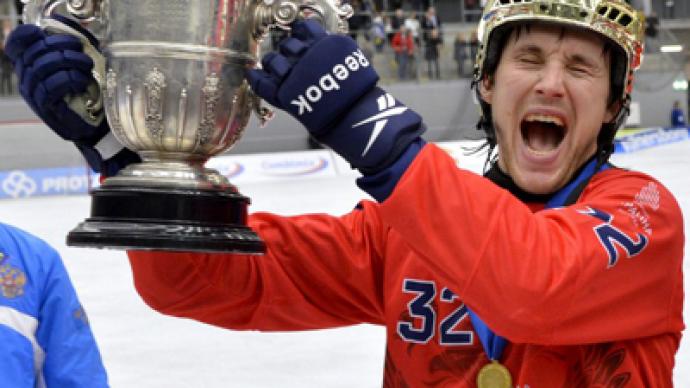 Russia has reclaimed the world bandy crown beating reigning holders Sweden in the World Championships final, 4-3.
After exchanging goals early in the first half Mikhail Yuriev's charges took full control of the game courtesy of their leader Evgeny Ivanushkin's brace and never let the hosts level things on the ice.  The ending turned out to be hot though. First, the teams started a brawl involving several players, which was quickly stopped by the referees. But a few moments later Ivanushkin unintentionally collided with one of them forcing the game to be suspended for a while as the ref couldn't continue. The Swedes attacked the Russians deep into stoppage time but that was all they managed as the final whistle marked Russia's win, 4-3.This is Russia's seventh world gold in the country's modern history while Soviet players won the title twice as many times. Meanwhile, the bronze medal went to Kazakhstan, who outplayed Finland 6-3 in the rematch of last year's bronze medal game.
You can share this story on social media: