Russia set world record at European short-course championship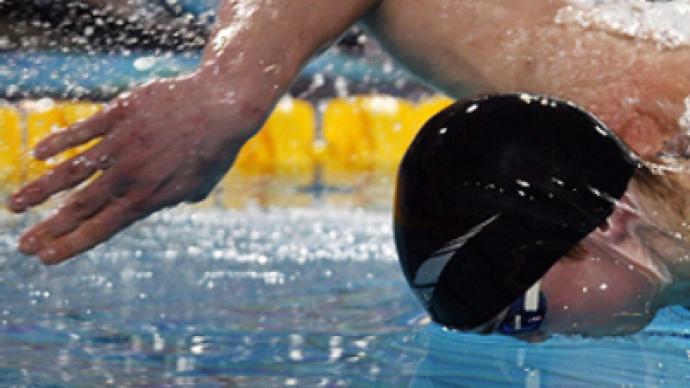 Russian swimmers have set a world record in the men's 4x50-meter medley relay on the opening day of the European short-course championships in Istanbul, Turkey.
The Russian four of Stanislav Donets, Stanislav Lakhtyukhov, Evgeny Korotyshkin and Evgeny Lagunov came in first with the result of one minute and 32.08 seconds.
The previous world record of 1:32.91 belonged to the Italian team made up of Mirco Di Tora, Alessandro Terrin, Marco Belotti and Filippo Magnini and was set last year in Croatia.
The event in Istanbul is one of the last meetings before full-body high-performance body suits will be banned.
World swimming governing body FINA voted to ban non-textile swimsuits in competitive events from 2010.
The hi-tech suits made of polyurethane and neoprene suits cut down on fatigue and gave swimmers more buoyancy and speed, which led to a large number of world records at every tournament.
For example, 43 world records were set at this year's world championships in Rome.