Japanese Miki Ando claims gold at figure skating worlds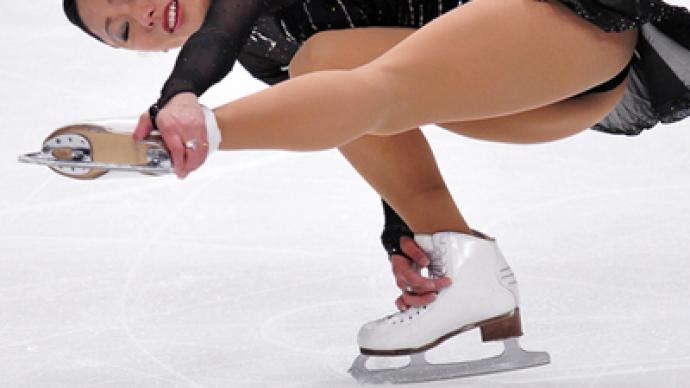 Miki Ando has won the figure skating gold at the World Championships in Moscow.
Ando came into the final skate trailing Olympic champion Kim Yu Na of South Korea by just half a point, as she looked to win the World Championships for the second time in her career.Both put on elegant free skates, but neither was technically flawless. However, Ando did just enough to claim the gold. It proved to be an emotional win for the Japanese native, as the event was supposed to have taken place in her home country but had to be moved to Russia, because of last month's earthquake and tsunami.Kim Yu Na had to settle for silver, while Caroline Kostner of Italy took bronze.Meanwhile, there was heartbreak for Russia's Alena Leonova, who would eventually finish fourth. She missed out on the bronze by just seven tenths of a point.In the day's other event, Americans Meryl Davis and Charlie White have wonthe ice dance. This is the first world goldfor the country in the discipline. Olympic gold medalists and 2010 world champions Tessa Virtue and ScottMoir of Canada earned silver. The American sister-brother team of Maia andAlex Shibutani won bronze.All three couples have the same coaching team, Igor Shpilband and MarinaZueva.
You can share this story on social media: