Chan breaks world record to grab men's lead in Moscow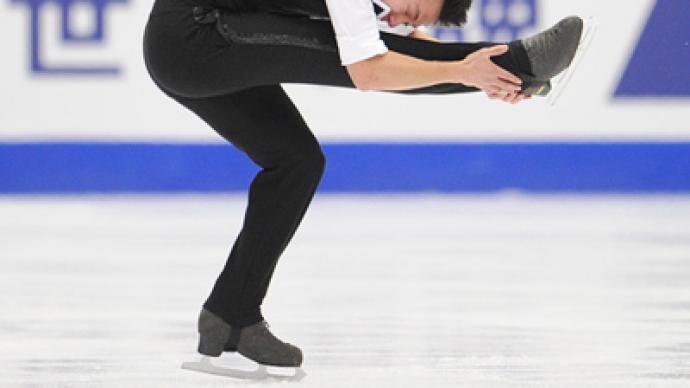 Canadian figure skater Patrick Chan has taken the lead after the men's short program at the World Championship, which kicked off in Moscow on Wednesday.
The 20-year-old scored 93.02 points, which is a record for the short program after the adoption of new rules.The Canadian bettered the previous mark of 91.30, which was achieved by Olympic champion Yevgeny Plushenko of Russia at the 2010 European championships."To be able to achieve this, it is kind of a dream come true. The program itself was excellent. I was really proud of myself," Chan told the Associated Press.Nobunari Oda took second place 11 points behind, followed by his countryman Daisuke Takahashi.  The only Russian representative in men's skating, Artur Gachinsky, didn't leave the home crowd disappointed, maintaining a realistic chance for the silver and bronze.The 17-year-old talent scored a season-best 78.34 points and finished the day in fourth. Defending champs Pang Qing and Tong Jian lead the pairs short program by a narrow margin over Germany's Aliona Savchenko and Robin Szolkowy.The Olympic silver medalists from China scored 74.00, which was just over a point better than Savchenko and Szolkowy.  Ahead of Thursday's free skating final, Russia's Tatyana Volosozhar and Maksim Trankov are third with 70.35 points.They are followed by two other Russian pairs, Vera Bazarova/Yuri Larionov and Yuko Kavaguti/Alexander Smirnov, who are fourth and fifth, respectively.
You can share this story on social media: