Two medals for host Russia at figure skating Worlds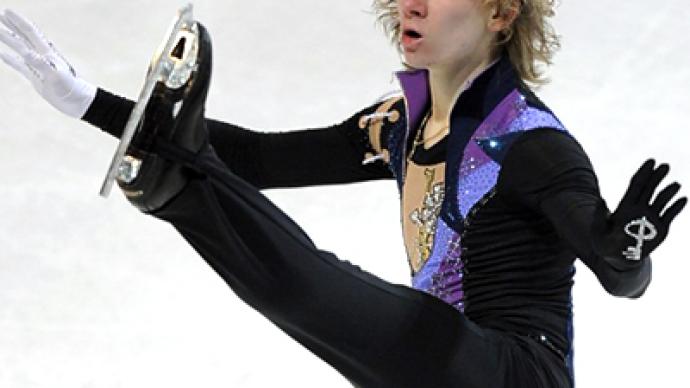 Rising star Artur Gachinsky earned bronze for host Russia in the men's competition at the figure skating world championships in Moscow, while fellow countrymen Tatyana Volosozhar and Maksim Trankov got silver in the pairs.
Patrick Chan claimed the men's gold after a second straight record-breaking performance.The Canadian, who produced a record score of 93.02 to win the short program on Wednesday, proved his class with the highest ever free skate score, 187.96. He finished with the total of 280.98 points, easily outdistancing second placed Takahiko Kozuka.  Home favorite Gachinsky was fourth after the short program, but earned the bronze medal with a total of 241.86 points. The 17-year-old skater, who was making his world championship debut, was Russia's only representative in the men's competition.  In pairs, the German duo of Alyona Savchenko and Robin Szolkowy regained their world title, earning their third career gold with 217.85 total points. Volosozhar and Trankov of Russia came in second with 210.73 points, leaving the leaders after the short program, Pang Qing and Tong Jian, in third.   "We wanted to show our best here – it's our first major international competition," Trankov, who paired with Volosozhar just recently, told the Associated Press.  The fate of the pairs medals was decided after Tong's touched the ice coming out of their opening jump, depriving the Chinese athletes of a chance to defend their world title.
You can share this story on social media: