'I live for God now': Israel Folau has contract terminated by Australia after anti-gay comments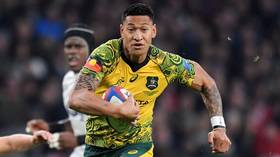 Israel Folau will no longer play union rugby for Australia after the Wallabies tore up his contract following a social media post stating that "hell awaits" gay people.
The governing body of Australian rugby union, Rugby Australia, issued a statement saying the 30-year-old full-back had "committed a high-level breach of the Professional Players' Code of Conduct warranting termination of his employment contract."
READ MORE: 'Hell awaits you' Rugby star Israel Folau again at center of anti-gay slur row
Folau has been an integral part of the Wallabies' setup since switching codes from rugby league to rugby union and has made 73 international appearances for Australia. He was also expected to be in the Wallabies' squad for this summer's Rugby Union World Cup in Japan.
But now his international career appears to be over following his Instagram post, which said, "Drunks, homosexuals, adulterers, liars, fornicators, thieves, atheists and idolators - Hell awaits you."
Folau signed a four-year contract with New South Wales Waratahs a month ago, and was under contract with Rugby Australia until 2022.
But that deal has now been ended and Folau now has 48 hours to decide whether to accept his punishment or face a code of conduct hearing.
The situation is not the first involving Folau and anti-gay comments. In October last year, he said that he "enjoyed" the controversy created after he posted similar sentiments on his social media.
Also on rt.com
Australian rugby star Israel Folau 'enjoyed' controversy over anti-gay comments
He escaped sanctions that time, but after his latest post, Rugby Australia took an action.
CEO of Rugby Australia Raelene Castle said: "Israel was warned formally and repeatedly about the expectations of him as a player for the Wallabies and NSW Waratahs with regards to social media use and he has failed to meet those obligations.
"It was made clear to him that any social media posts or commentary that is in any way disrespectful to people because of their sexuality will result in disciplinary action."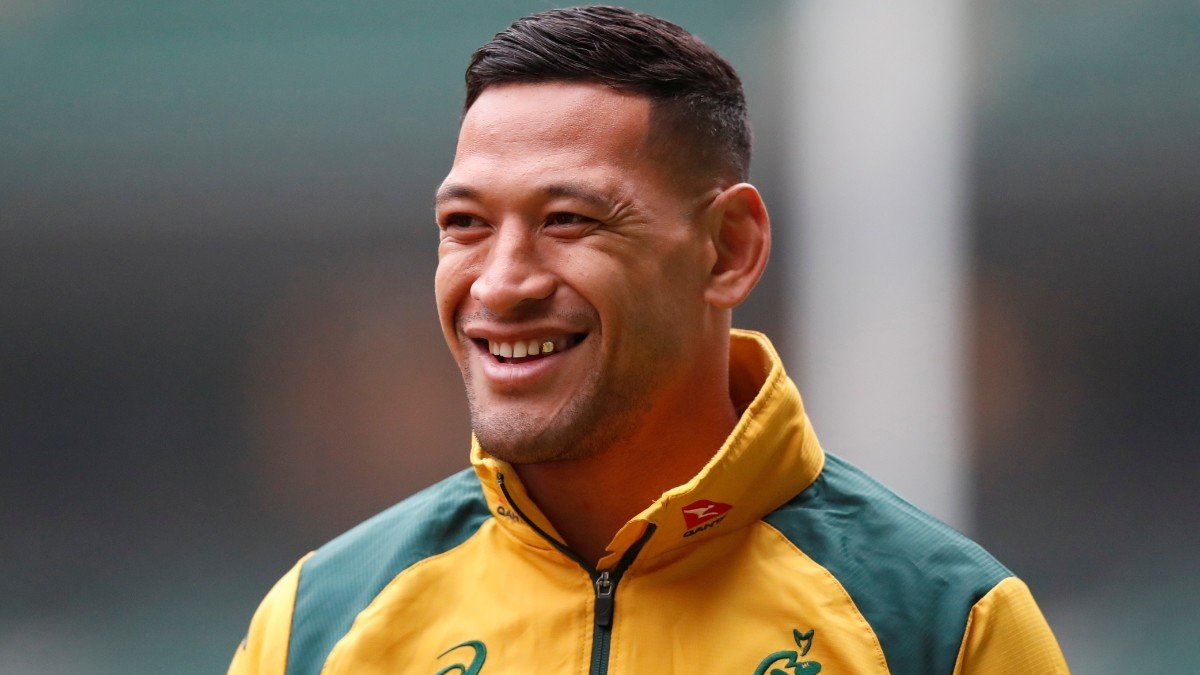 Folau spoke to the Sydney Morning Herald newspaper to give his take on the negative reaction his post has generated.
"I share it with love. I can see the other side of the coin where people's reactions are the total opposite to how I'm sharing it.
"First and foremost, I live for God now. Whatever He wants me to do, I believe His plans for me are better than whatever I can think. If that's not to continue on playing, so be it.
"In saying that, obviously I love playing footy and if it goes down that path I'll definitely miss it. But my faith in Jesus Christ is what comes first."
You can share this story on social media: