'The father of Russian hockey': coaching legend Anatoly Tarasov would have turned 100 today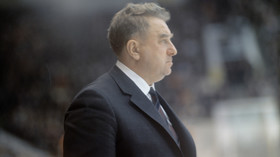 This year, December 10 marks 100 years since the birth of Anatoly Tarasov, a Soviet ice hockey coaching legend who is widely considered the founder of Russian hockey.
The prominent hockey specialist had a reputation of an uncompromising and even despotic coach who could have converted inexperienced and raw players into "hockey diamonds" making the Soviet Union the dominant force in all international hockey competitions.
READ MORE: 'A great honor': Alexander Yakushev on induction to Hockey Hall of Fame
Born in post-revolution era, Tarasov didn't have a cloudless childhood as he lost his father at the age of nine and was forced to help his mother in bringing up his younger brother Yuri. He went through all atrocities of war, fighting against Nazi Germany from 1941 to 1945.
Right after World War II, Tarasov was asked to cultivate ice-hockey in the Soviet Union, a game which was extremely popular on the other side of the Atlantic – in Canada.
A proficient bandy player, Tarasov recalled that he was forced to build everything from the scratch without having the necessary equipment and uniform.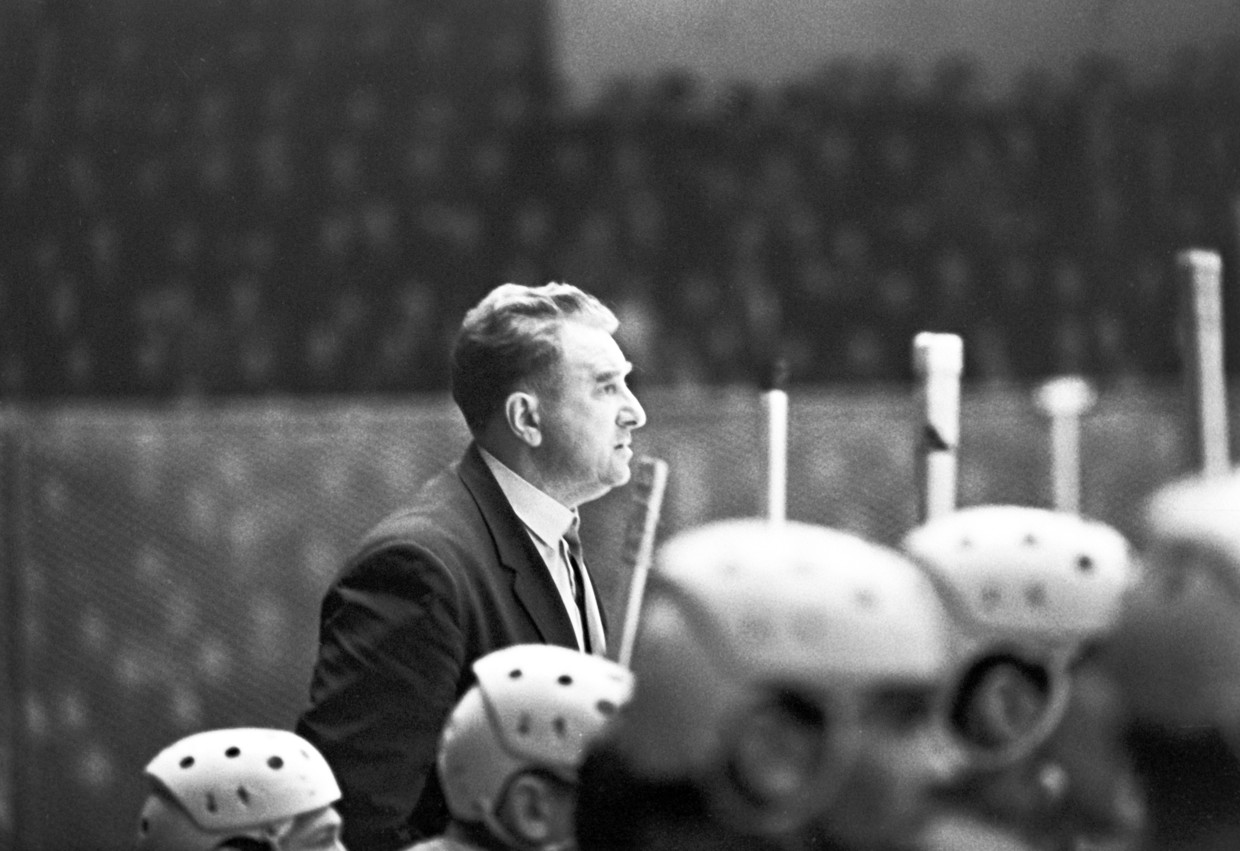 "We were asked to develop ice hockey. But how were we supposed to do it? We had nothing except for a book with hockey rules," Tarasov said. "We heard some myths about Canadian players… I asked them (Soviet sports officials) to show us some videos. But my request was rejected. They said 'No, otherwise you will just copy their style instead of creating your own.' And they were right."
Tarasov not only cultivated hockey in the Soviet Union, but turned the national team into an invincible 'Red Machine' which had remained unbeaten for decades.
READ MORE: Tooth fairy: NHL player returns missing tooth to former teammate after big hit (VIDEO)
In partnership with another legendary coach Arkady Chernyshev, Tarasov still holds the record for the longest winning streak in hockey history, having claimed all the international titles from 1963 till 1971.
It was him who put together Vladimir Petrov, Boris Mikhailov and Valeri Kharlamov creating one of the most effective and memorable hockey lines in history.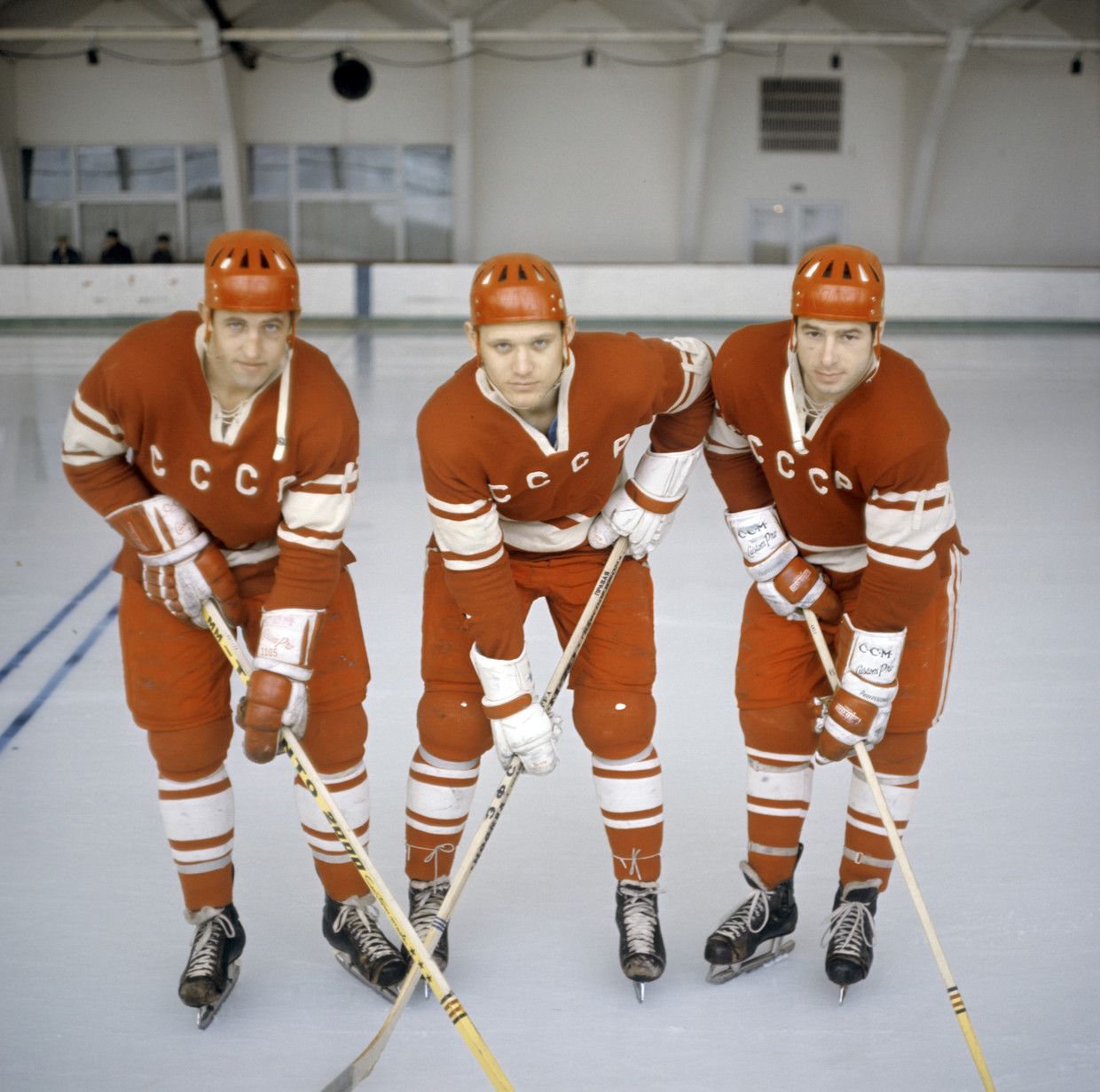 "He always said that Canadians play hockey more than us, but we learnt how to play this game and built up our style," said one of the best goaltender of the 20th century Vladislav Tretiak.
"He managed to deceive time and outplay Canada thanks to our summer camps. We had intensive training sessions three times a day. Almost nine months per year we didn't see our families. He told us that we needed only victories, only gold, silver medals were a loss for us."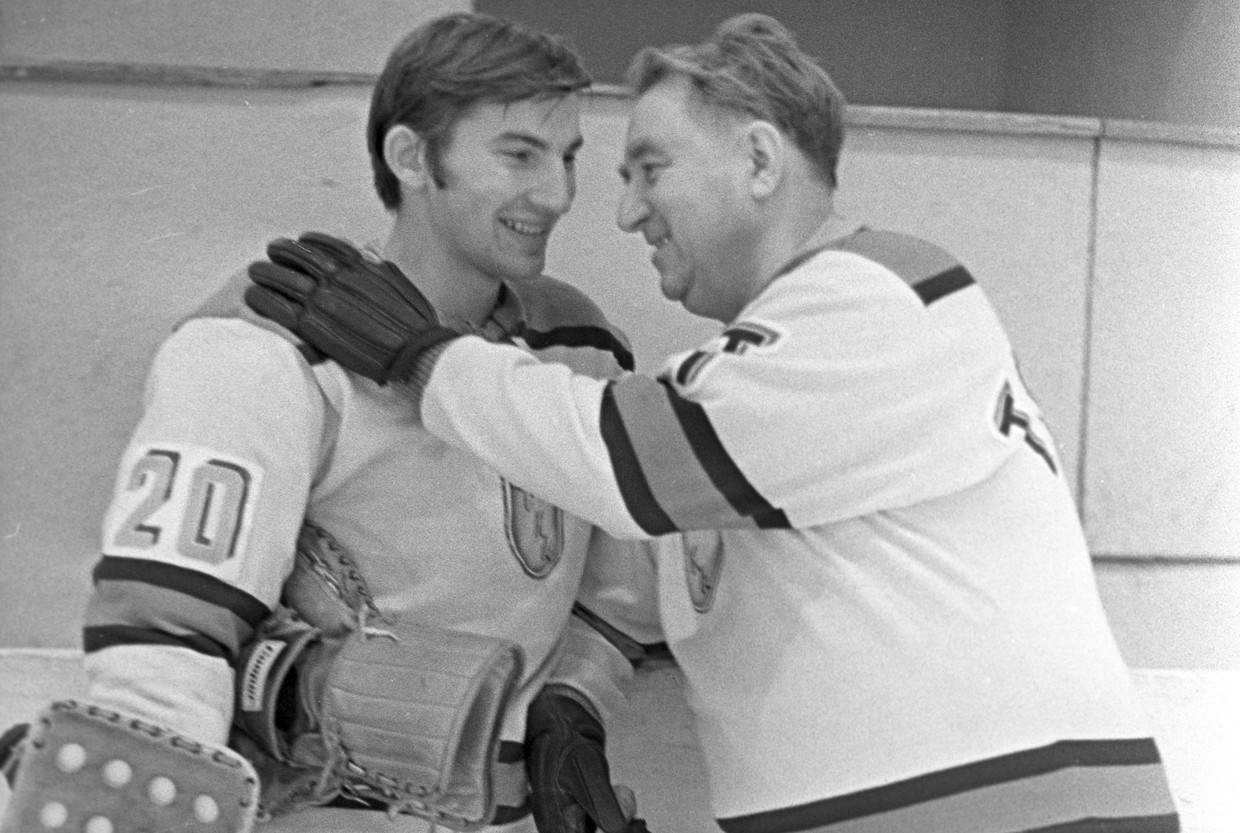 A shrewd psychologist Tarasov knew how to inspire his players and reverse the course of a tough game. Once he sang the Internationale (a communist anthem) in a locker room to motivate his players who were losing a game to Sweden at the 1971 World Championship in Switzerland.
The coach with stellar nerves and unbending will often found himself in conflicts due to his uncompromising stance on various issues.
In 1969, Tarasov who coached CSKA pulled his team out of the principle derby with Spartak Moscow after a referee disallowed a goal scored by the Army men. Tarasov who was infuriated by the decision refused to bring his player back from the dressing room until the goal was allowed.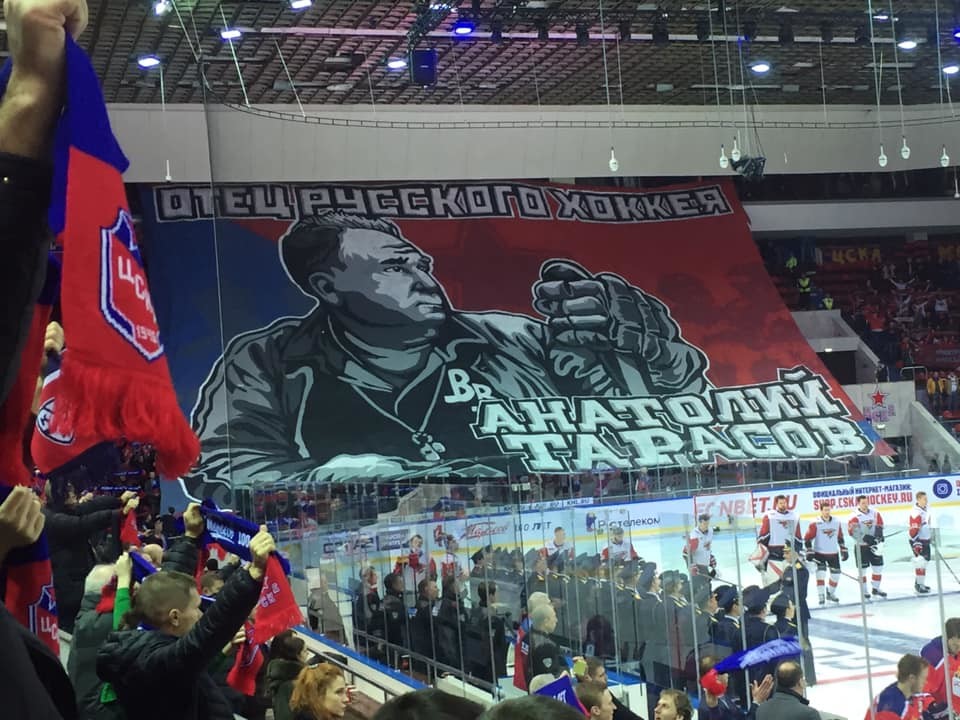 The match was finally canceled despite referees attempts to resume the game. The controversial episode swiftly evolved into a huge scandal with Tarasov risking to lose his job and titles, as the USSR leader and a passionate hockey fan Leonid Brezhnev was present at the game which was eventually halted.
Following the incident, Tarasov was deprived of the "honored coach" title, which was later returned to him after the dust settled.
Tarasov's impudent character and unwillingness to "dance to someone's tune" finally resulted in his disposal after the coaching tandem refused to draw against Czechoslovakia at the 1972 Olympics in Sapporo, Japan.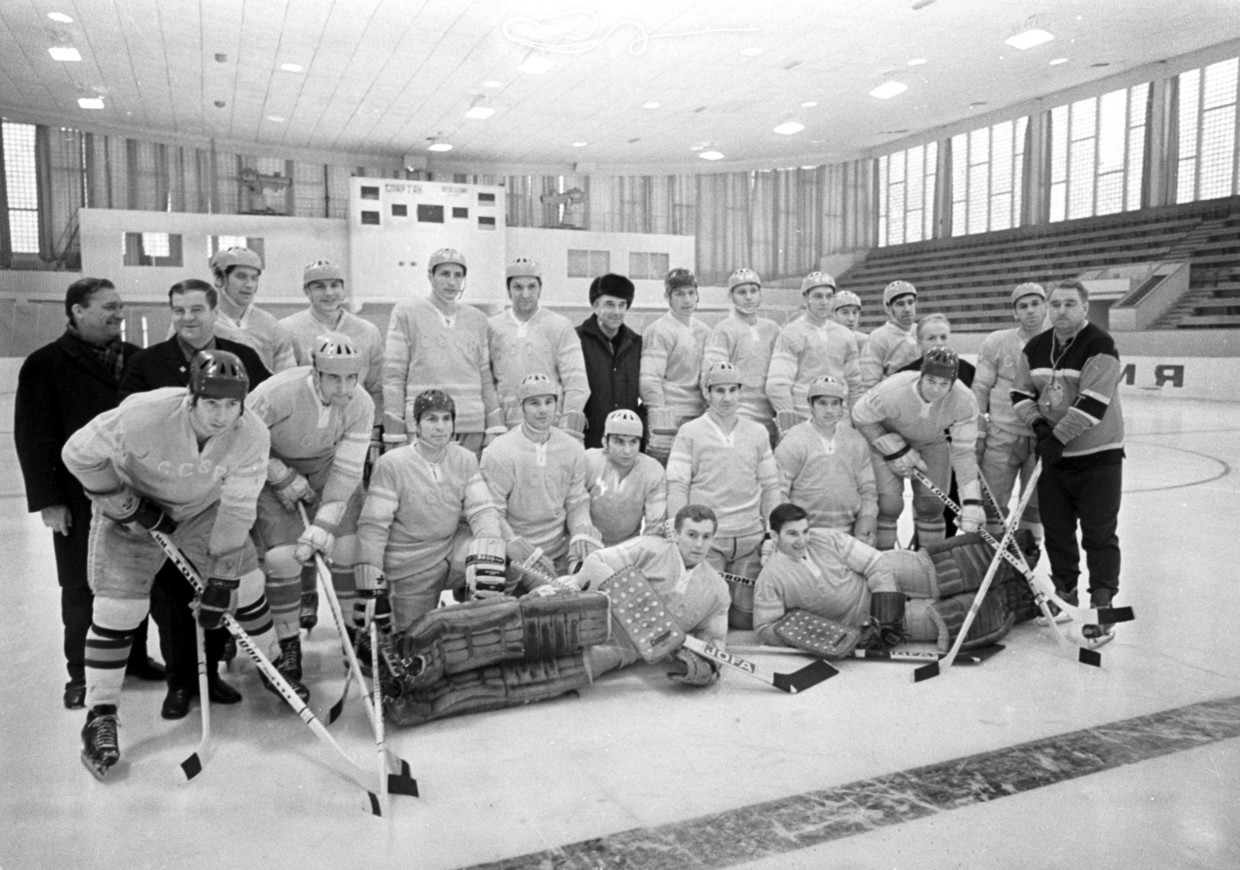 USSR authorities ordered Tarasov and Chernyshov to tie the game against Czechoslovakia, a result which would have granted silver to the friendly Soviet republic from the communist camp. Ignoring the calls made by the senior officials the Soviet players dispatched their opponents 5-3 making them settle for bronze.
The disobedient duet was fired following the Olympics, a punishment which denied Tarasov a chance to coach his squad at the legendary 1972 Summit Series against Canada.
"You could not consider yourself the strongest athlete in sport if you know there is a decent opponent and you didn't face him," said Tarasov who actually played a key role in initiating the meeting against Canadian professional players, knowing that his team would maintain tough resistance.
For quite a long time Tarasov didn't take seriously his daughter's coaching success in figure skating. Only after the fifth Olympic gold was taken by her skaters did the strict father name her a "colleague."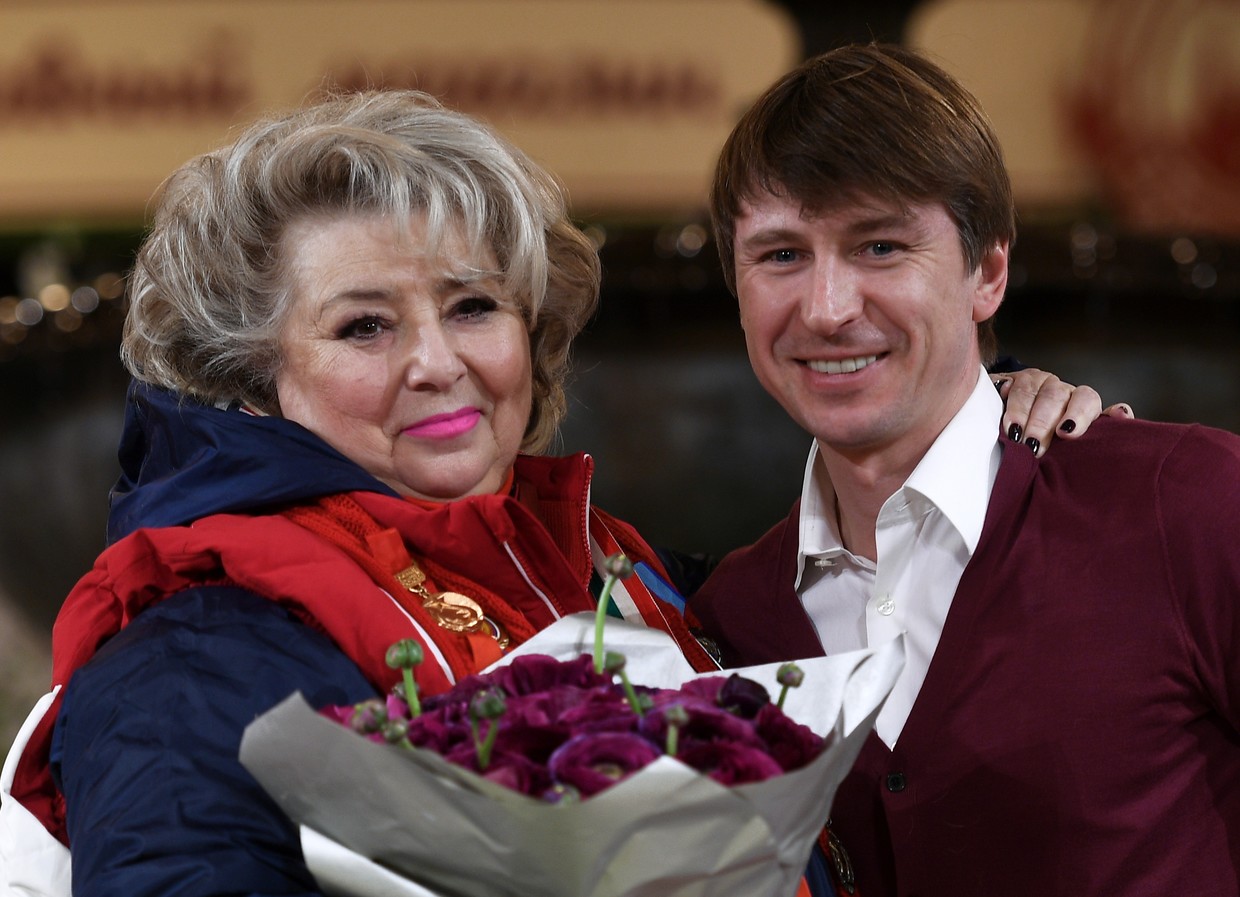 The prominent coach also stood at the origins of the famous kid's tournament "Golden Puck", which still exists in Russia helping to discover young hockey talents.
In recognition of his invaluable contribution to the development of hockey, the legendary coach was the first Russian to be inducted into the Hockey Hall of Fame in Toronto. In 1974, Tarasov was included into the hockey shrine in the builder's category.