'A truly historic moment': Fetisov on Yakushev's Hall of Fame induction (VIDEO)
Published time: 14 Nov, 2018 17:49
Russian and Soviet hockey icon Viacheslav Fetisov has congratulated fellow legend Alexander Yakushev on his induction to the Hall of Fame, hailing him as the star of the Soviet team during the historic 1972 Summit Series.
Talking exclusively to RT, the two-time Stanley Cup winner said that Yakushev fully deserved his inclusion in the pantheon of the world's best hockey players.
READ MORE: 'A great honor': Alexander Yakushev on induction to Hockey Hall of Fame
"First of all I would like to congratulate Alexander Yakushev on his induction to the Hockey Hall of Fame," Fetisov said.
"It's a great honor for any hockey player. He was represented in the Hall of Fame many years [after his retirement]. Alexander is one of the best players of the modern era and his intelligent hockey style was fully displayed in the [Summit Series] games against Canada."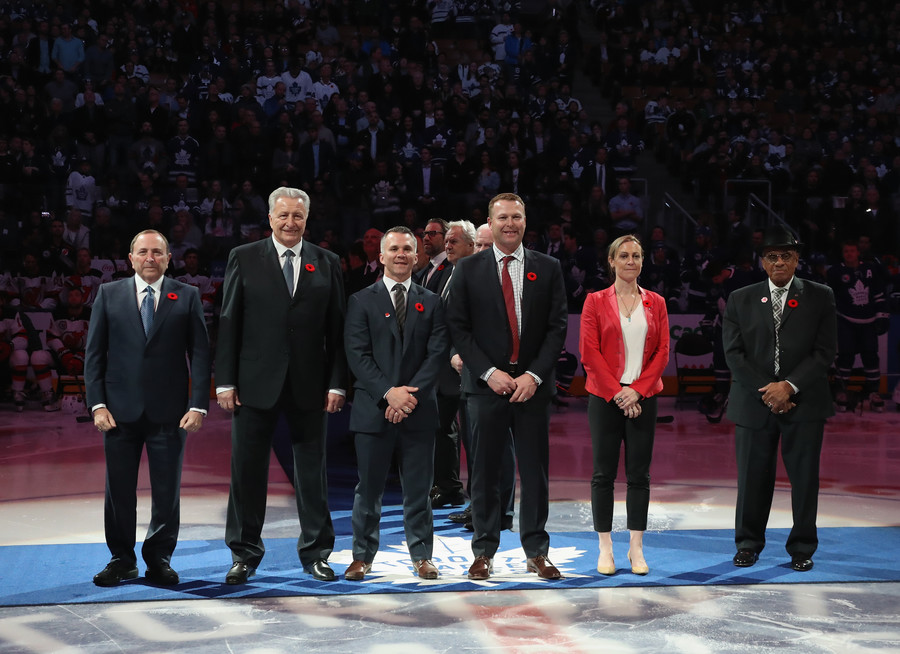 Fetisov, who is considered one of the best defensemen of all time, called Yakushev's Hall of Fame accolade a "truly historic moment," taking into account the fact he never played in the NHL.
"Many people mentioned the fact that Yakushev never played in the NHL. The 1972 Summit Series impacted the development of modern hockey on both sides of the Atlantic, and Yakushev was the best player of the Series. That's why his induction is a truly historic moment."
The 60-year-old Russian, who himself was elected into the Hall of Fame in Toronto in 2001, emphasized that even at the age of 71 Yakushev remains in great physical shape and still scores goals in friendly matches.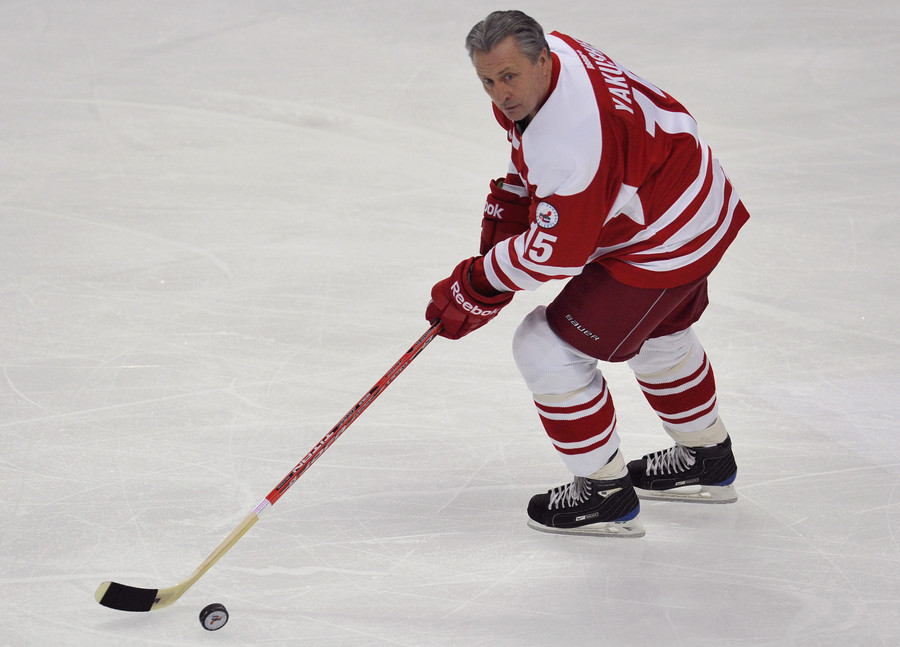 "Taking part in the 'USSR hockey legends' game Alexander Yakushev scored a goal being aged 71, becoming the oldest player in hockey history to net a goal. Of course top priority for the Hall of Fame induction is given to the NHLers, by the way, Yakushev has become the sixth non-NHL player to be introduced into the pantheon of the world's best players," Fetisov added.
READ MORE: 'Let's wrap it up, I want to play ice hockey' – Putin gets his skates on at Valdai Club session
Two-time Olympic champion Fetisov believes that the regular meetings between the USSR and Canada in the 1970s and the 1980s influenced the development of North American hockey, which borrowed elements from the Soviet style of playing.
"I think Soviet hockey played a huge role in the world. Because modern hockey has changed a lot bearing more resemblance to the style that we [Soviet players] demonstrated. Undoubtedly the style of professional hockey in the NHL has changed with efforts of such outstanding players like Yakushev."