Tooth fairy: NHL player returns missing tooth to former teammate after big hit (VIDEO)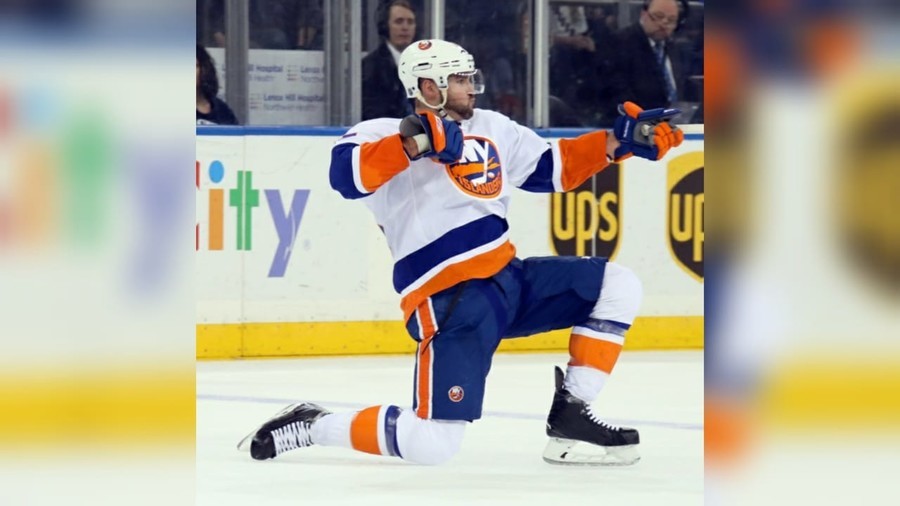 NHL star Johnny Boychuk came to the aid of a former teammate during Thursday night's clash between the Boston Bruins and the New York Islanders.
At the end of the second period, Bruins forward David Krejci found himself on the receiving end of a thumping check to the face by Islanders' David Hickey.
The collision forced Krejci off the ice with a tooth missing, but Islanders defenceman Boychuk, Krejci's former teammate, stepped in.
READ MORE: 2 goals in 2 seconds: Montreal Canadiens break 80-year NHL record (VIDEO)
During the stoppage in play, Boychuk skated around the area of the rink where the hit occurred to find Krejci's missing tooth.
The Islanders star then picked it up, skated across to the Bruins' bench and passed it to the Boston bench so it could be returned to its former owner.
Boychuk's tooth fairy job was a kind gesture to a former teammate, but Bruins head coach Bruce Cassidy admitted he didn't know how to feel about the whole episode.
"I love Johnny. He's a good guy. But that's just weird," he said after the game.
Krejci's Bruins teammate Torey Krug was equally nonplussed.
READ MORE: Ukrainian hockey moms melt the ice with hot photo session (PHOTOS)
"I didn't even know what he was picking up, to be honest," he admitted.
"I thought he was being a clown like he typically is.
"After I found out it was his teeth it was pretty gross."
Also on rt.com
Ice hockey fan gets life-saving kidney transplant after help sign at game goes viral
Boychuk's slightly stomach-churning act of sportsmanship could potentially earn him a trophy by the end of the NHL season.
The Lady Byng Memorial Trophy is awarded to the NHL player "adjudged to have exhibited the best type of sportsmanship and gentlemanly conduct combined with a high standard of playing ability."
And after his impromptu tooth fairy act on Thursday night, he's surely in with a chance.