McDonald's coffee calamity: Pregnant woman served cleaning solution in her latte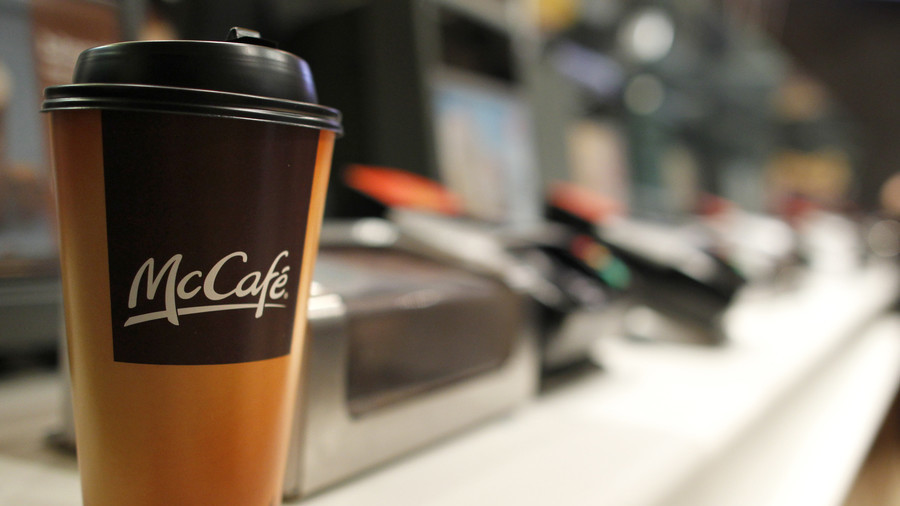 McDonald's has issued an apology after a pregnant women was served cleaning solution in her latte coffee order from an outlet of the fast food chain in Canada.
Customer Sarah Douglas was served a potentially hazardous cup of coffee on Sunday morning in Alberta while the machine was still being cleaned, causing detergent to be added to her beverage.
Douglas, who is eight months pregnant with her third child, spat out the solution when she tasted that it wasn't coffee and contacted the Alberta Health Services Health Link, who transferred her to poison control.
"As a mother, I want to make sure I have a voice and that I'm being heard in terms of the safety of consumers, and how (alleged) negligence can affect people in such a drastic way," Douglas told Lethbridge News Now.
Douglas said she returned to the restaurant with the 'coffee' to file a complaint with the supervisor. "I showed him the coffee and he had asked if I wanted a new one, and I said, 'absolutely not, this is unacceptable'," said Douglas, who also claimed that a staff member told her that this has happened before.
In a statement, the restaurant's franchisee Dan Brown explained: "What happened is that the machine was being cleaned – as it is every morning. Unfortunately, the milk supply line was connected to the cleaning solution while this guest's drink was made."
"We have taken immediate action to review the proper cleaning procedures with the team and have put additional signage up as an added reminder," he added.
McDonald's says an Alberta Health Services inspector visited the restaurant and is not investigating further, reports The Globe and Mail.
Think your friends would be interested? Share this story!
You can share this story on social media: