Boca Juniors 'hooligan leader' kicked out of Spain ahead of Copa Libertadores final
Published time: 6 Dec, 2018 16:35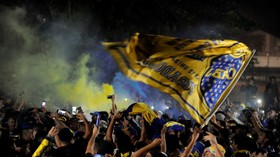 A "dangerous and significant" member of Boca Juniors' football ultras has been deported from Spain ahead of Sunday's Copa Libertadores second leg against bitter rivals River Plate at the Santiago Bernabeu stadium in Madrid.
The Spanish authorities said that the leading Boca hooligan had been spotted at a Madrid airport attempting to enter the country on Wednesday night and had subsequently been deported.
"This person has been returned to Argentina. There is no place for violence in football," the police force wrote on Twitter.
Spanish news outlet AS, citing news agency EFE, named the fan as Maxi Mazzaro, a prominent figure in the Boca ultras group, which are known as Barras Bravas in South America.
READ MORE: Fury as Women's Copa Libertadores winners forced to give $55,000 prize money to pay MEN'S team debts
The police in Spain are implementing strong security measures ahead of Sunday's second leg showdown, which has been relocated from Buenos Aires to Madrid after being postponed due to fan violence and an attack on the bus carrying Boca Juniors players ahead of the original game on November 24.
More than 2,500 officers are expected to provide policing for the match in Madrid in one of the city's biggest ever football-related security operations.
The South American football authorities, CONMEBOL, ruled that the game, known as the Superclasico, had to be played outside Argentina after River fans attacked the bus carrying Boca players.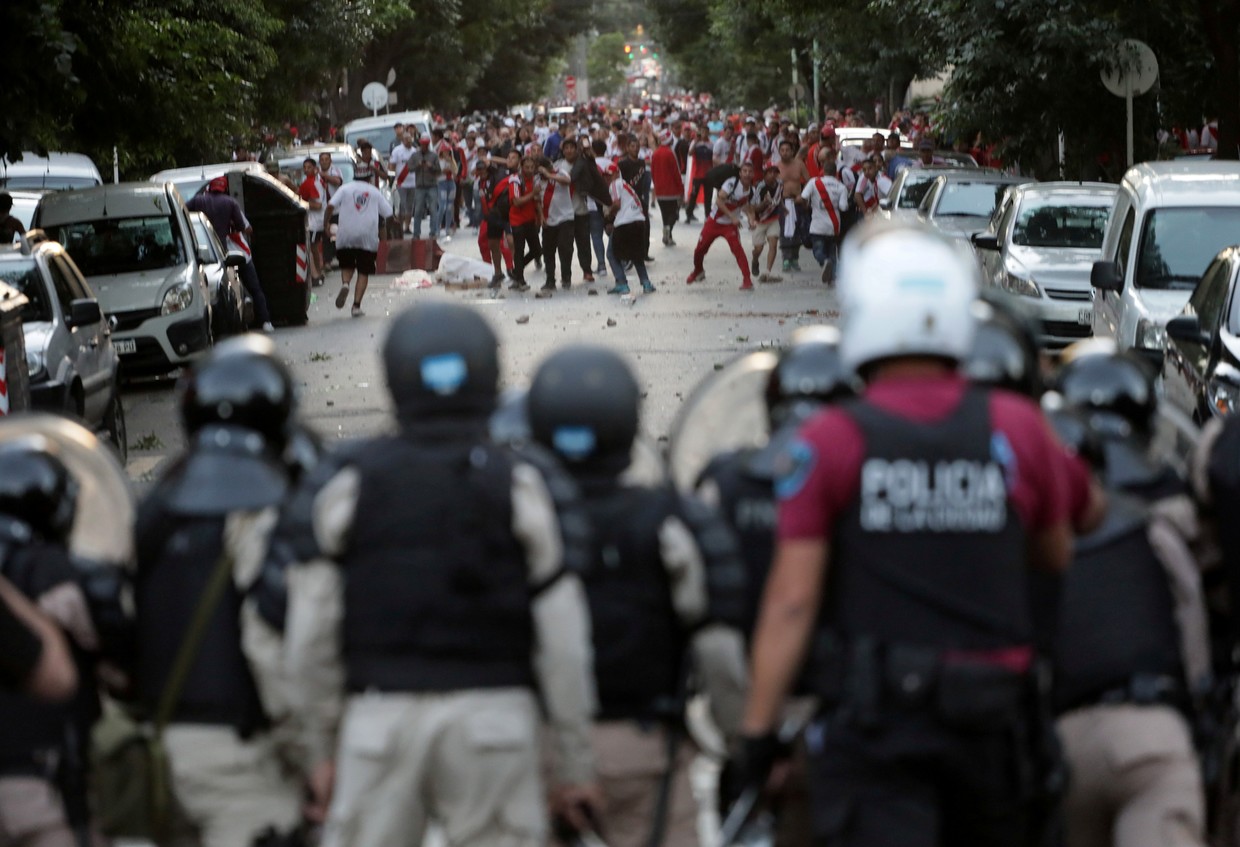 Several players suffered injuries from broken glass, while others were affected by police tear gas which drifted into the smashed windows of the vehicle.
The game was initially due to be played the following day, but was then postponed indefinitely as it became clear that Boca players needed more time to recover.
READ MORE: OFF! Copa Libertadores final suspended AGAIN in bid to 'preserve equality' after violent bus attack
South American football officials then ruled that the game should be moved from Argentina altogether, settling on the home of Real Madrid as the venue.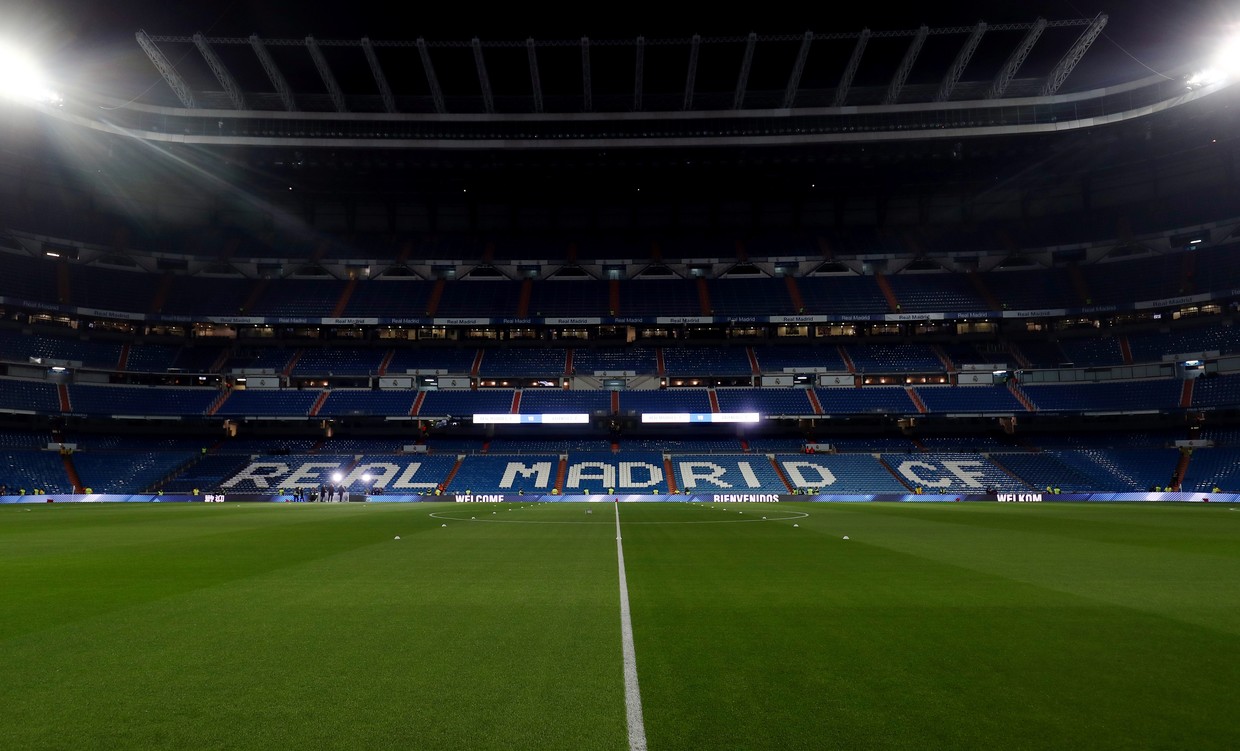 Both teams have opposed the relocation, with Boca demanding that they automatically be crowned champions due to the attack on their team bus, while River have decried the loss of home advantage with the switch.
READ MORE: Copa Libertadores Final: River Plate & Boca Juniors united in rejecting Madrid tie
However, the two teams have both now arrived in Spain and appear set to play on Sunday.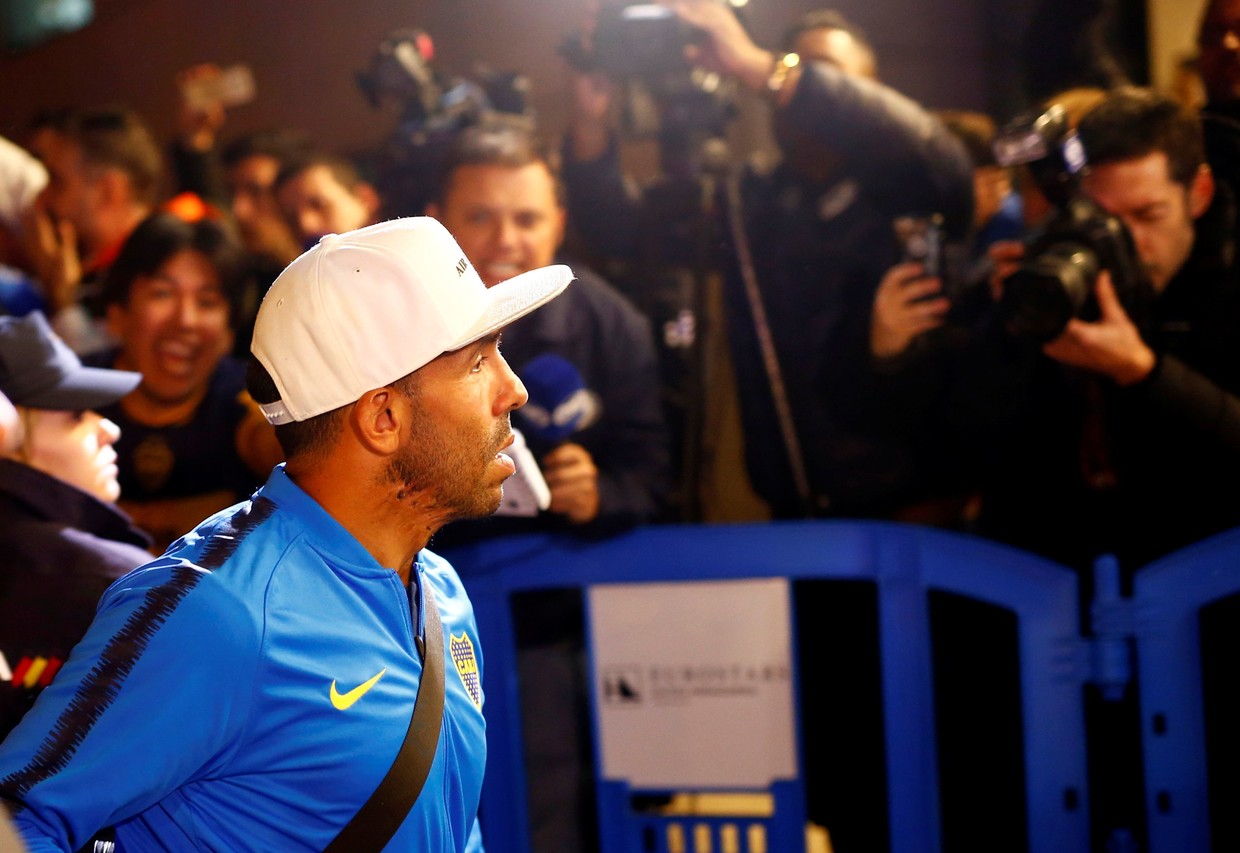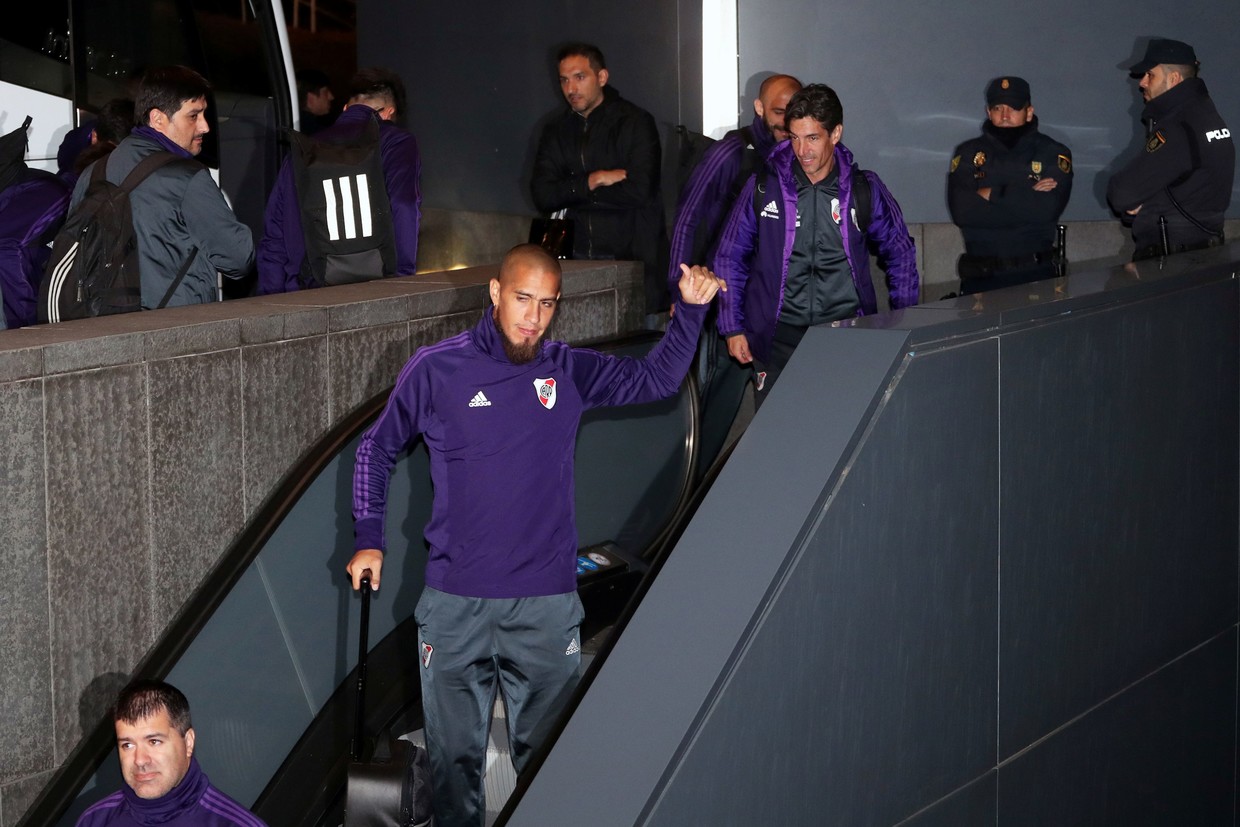 Fans have also started streaming into the Spanish capital in anticipation of the concluding leg of a tie that has been dubbed the biggest ever in South American club football.
The game is poised at 2-2 from the first leg, which was played at Boca's La Bombonera stadium on November 11.
READ MORE: River Plate 'mafia' behind Copa Libertadores bus attack – mayor
Both teams have been handed a 25,000-ticket allocation for Sunday's game at the 80,000-seater Bernabeu, although only 5,000 of those can be sold to fans in Argentina.