Russian MMA promotion fires fighter after mass brawl & 'sex assault' threats against rival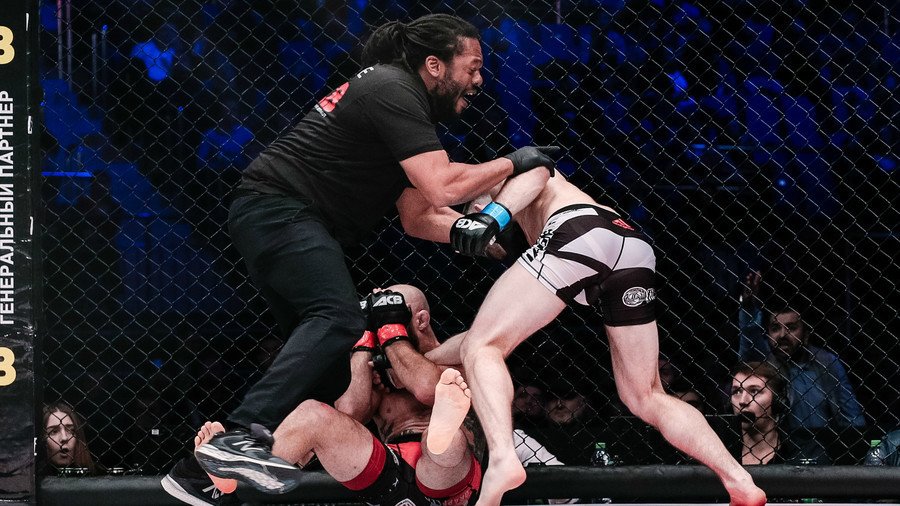 American MMA fighter Georgi Karakhanyan has had his contract terminated with Russian promotion ACB after making sexual threats against his opponent ahead of a bout which also saw a mass crowd brawl.
Armenian-American featherweight fighter Karakhanyan, 33, faced Russia's Timur Nagibin at ACB 90 in Moscow earlier in November in an encounter that was marred by controversy before, during and after the fight.
READ MORE: 'Scariest man on the planet' set to take on 'Iranian Hulk' in MMA match
In the lead-up to the fight, Karakhanyan threatened to "put a bottle up [Nagibin's] anus," while once in the cage the fight ended in contentious circumstances.
Attempting to submit his opponent with a choke hold at the end of the first round, Karakhanyan shouted to referee Herb Dean that Nagibin had tapped, before releasing his grip in the apparent belief that he had won.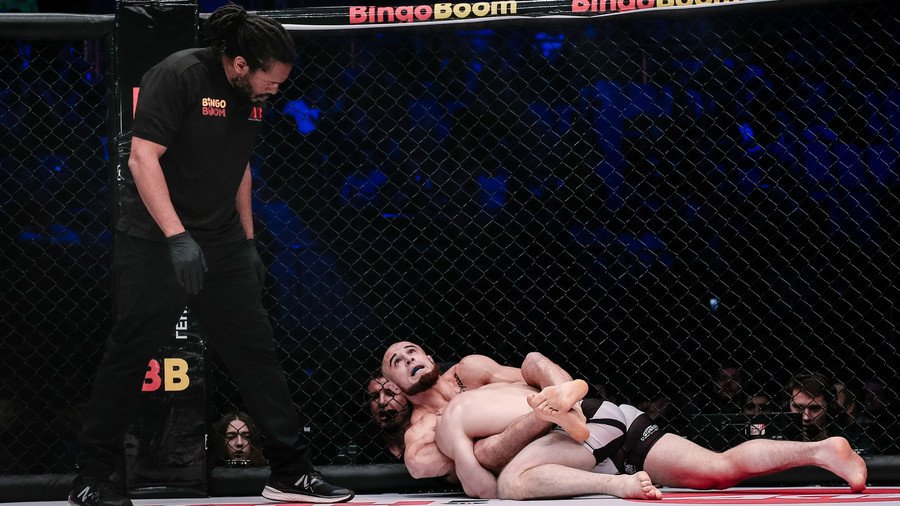 However, Nagibin was adamant that he had not submitted, and then launched a punch at a stunned Karakhanyan which came after the bell.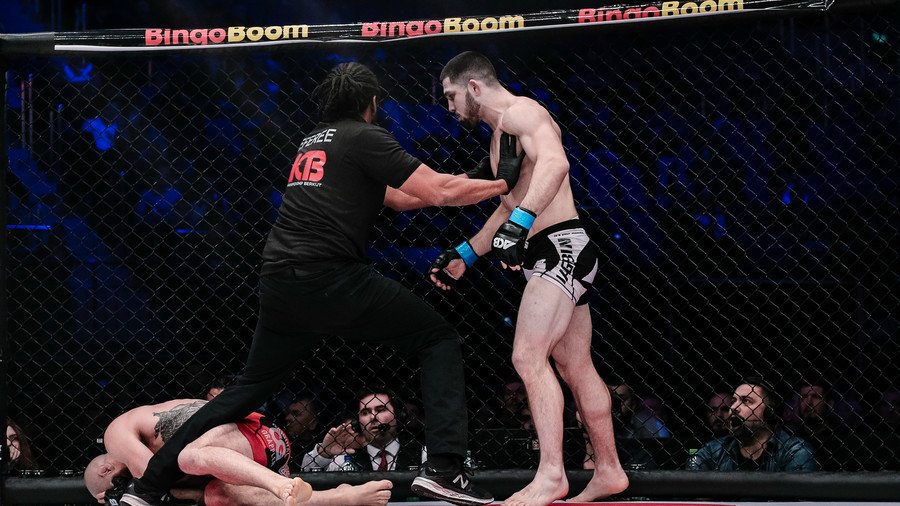 Nagibin was disqualified for the late attack and Karakhanyan was announced the winner.
The drama didn't stop there, and as Nagibin was being escorted from the cage several of Karakhanyan's fans initiated a mass brawl with the fighter and his team which required riot police to intervene.
READ MORE: Riot police break up mass brawl at Moscow MMA event after fighter hits opponent after bell (VIDEO)
A mass brawl breaks out after Karakhanyan fans attack Timur Nagibin, as he is being walked away from the cage following disqualification for punching his opponent after the gong #ACB90pic.twitter.com/dLuDPhad0d

— Denis Geyko (@DenisGeykoRT) November 11, 2018
ACB's Athletic Commission has now ruled that Karakhanyan's contract will be terminated, among other steps against the fighter.
"Georgi Karakhanyan: for the unprecedented unsportsmanlike behavior prior to the fight and during the fight, for simulating and trying to cheat the referee, which lead to conflicts and brawls in the cage and on the arena - Georgi will be disqualified," a statement read.
It added: "The result of his fight against Timur Nagibin will be changed to NC as both fighters was disqualified.
"According to paragraph 5g of the contract between the fighter and promotion - the contract will be terminated and Georgi will be fired."
Nagibin's appeal for his disqualification to be overturned was also rejected by the commission.
Responding to the news, former Bellator fighter Karakhanyan rejected the suggestion that he had cheated, and said that he "give[s] 0 F***S!"
Karakhanyan – whose fighting moniker is 'Insane' – had a professional record of 28 wins and eight losses before the chaos in Moscow, while 25-year-old Nagibin had a slate of 14-3.
There were initially believed to be plans for a rematch between the pair, although evidently ACB has thought better of it, given the combustible circumstances surrounding their first fight.
You can share this story on social media: