Home turf: Tyson Fury calls for Deontay Wilder rematch at Old Trafford
Published time: 6 Dec, 2018 15:03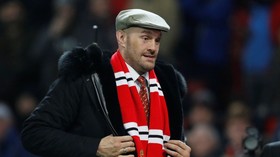 Tyson Fury wants to bring Deontay Wilder over to England for their WBC world heavyweight title rematch, with the home of the British fighter's beloved Manchester United, the famous Old Trafford stadium, his preferred venue.
Fury went the distance with reigning WBC heavyweight champion Wilder in a thrilling title clash at the Staples Center in Los Angeles last weekend, but was left angry and frustrated when the judges at ringside rendered a split draw verdict.
READ MORE: All square! Champ Wilder and plucky Fury scored a draw in heavyweight title fight (PHOTOS)
Immediately after the scores were read all talk was about a possible rematch, with both men keen on facing each other for a second time.
But after traveling to the US to face Wilder in the first meeting, Fury says the American should return the favor and jet across the Atlantic to face the Brit in his hometown of Manchester.
That's where Fury was on Wednesday night as he watched Manchester United take on Arsenal.
"I got robbed blind in America, the world knows it but we've got to go on [and] continue to the next fight," he told BT Sport on the Old Trafford turf, with a Manchester United scarf draped around his neck.
"Frank Warren said [the second fight should be at] Arsenal. I said no, let's have it at Old Trafford. Hopefully, we can have it here in the summer."
Most pundits believed Fury had comprehensively outboxed defending champion Wilder and, even though the Brit was dropped twice in the final rounds, many felt "The Gypsy King" had amassed more than enough rounds to still win on the scorecards.
However, judge Alejandro Rochin scored the bout 115-111 in favour of Wilder, with British judge scoring it a 113-113 draw. The third judge, Robert Tapper, saw it 114-112 to Fury.
READ MORE: 'I knew it was going to happen': Ex-champ Lennox Lewis & others slam Fury v Wilder scorecards
Fury also suggested that the judging would be more consistent in the UK after finding himself frustrated at the scoring discrepancies in Los Angeles.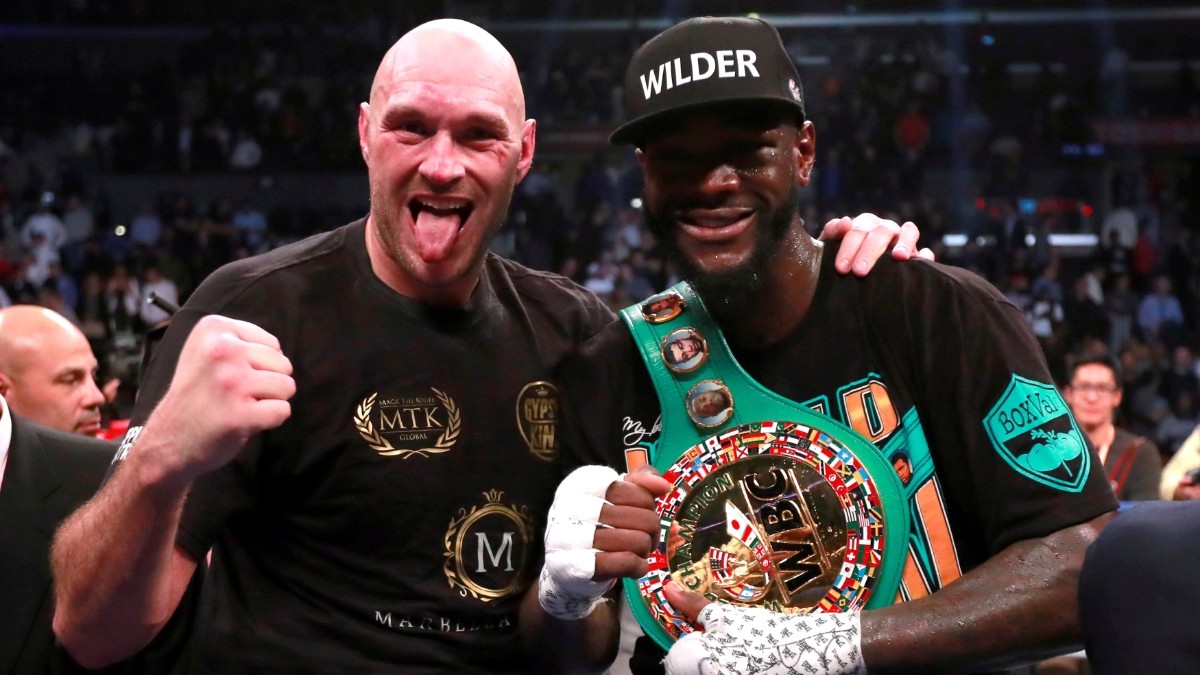 READ MORE: 'They denied me the greatest comeback in history!' - Fury's 1st interview since Wilder draw (VIDEO)
Before kick-off on Wednesday, Fury also joked: "I don't like draws, I only like wins!"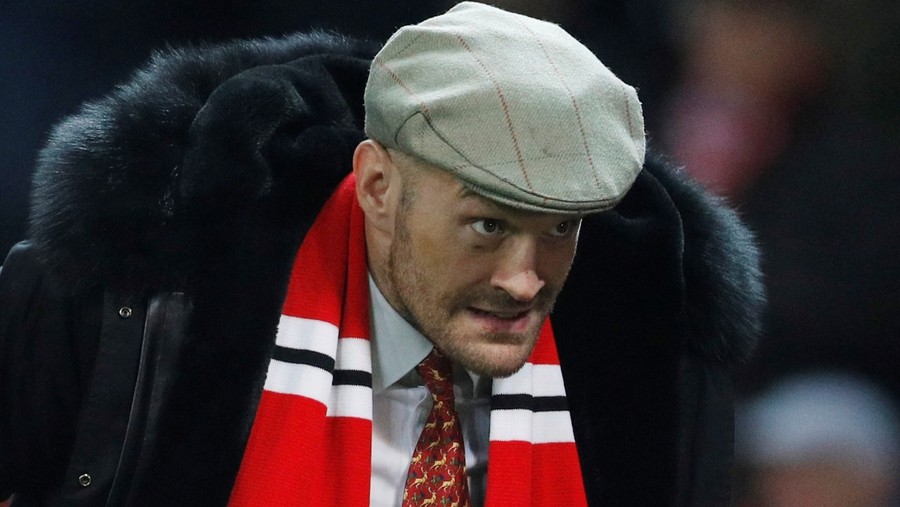 But, ironically, the match finished with the same end result as his bout with Wilder, as the two Premier League giants played out a 2-2 draw at the Theatre of Dreams.
But if Fury gets his wish and faces Wilder in front of 80,000 fans at Old Trafford, he'll be determined to make his home advantage count and secure a title-winning victory on home soil.