EA Sports removes Kareem Hunt from Madden NFL 19 video game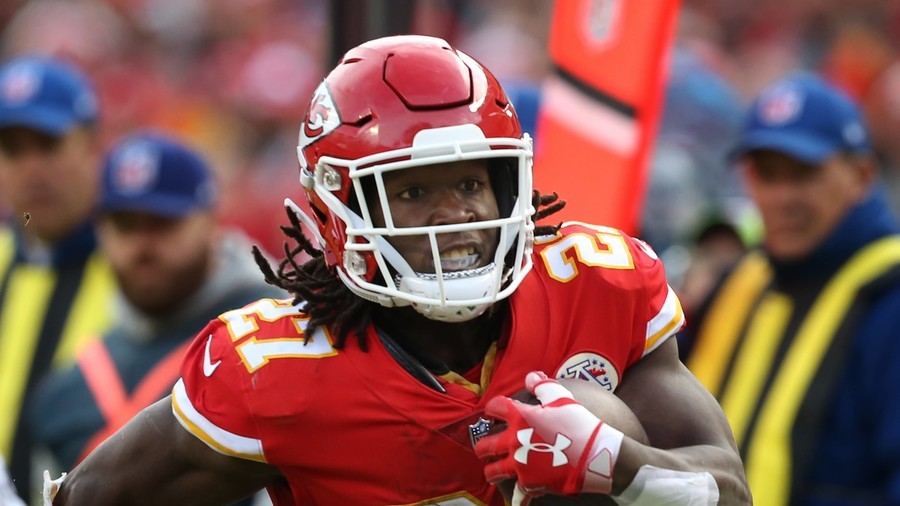 EA Sports, the developer for the Madden franchise, have decided to remove former Kansas City Chiefs running back Kareem Hunt from the Madden NFL 19 video game in the wake of the scandal the player has been embroiled in.
They removed Hunt from their online rosters, offline rosters, and the Ultimate Team game mode in response to the video which showed the 23-year-old player pushing and kicking a woman in the lobby of a Cleveland hotel in February.
READ MORE: Kansas City Chiefs release running back Kareem Hunt after footage shows him kicking woman
"We are in the process of removing Kareem Hunt from the Madden NFL 19 roster, Madden Overdrive and Madden Ultimate Team," EA Sports representative was quoted as saying by TMZ Sports. "Any of our players who currently have Hunt on their Ultimate Team will receive a replacement generic player with identical stats."
Shortly after the video emerged, the Chiefs released the running back, prohibiting him to attend games or team practices.
Hunt, who was placed on the commissioner's exempt list, is barred from playing while the NFL investigating the February incident along with another scandal in June when the player allegedly kicked a man at an Ohio resort.
READ MORE: 'Everybody gets a little angry sometimes': NFL star Kareem Hunt breaks silence on assault
Hunt admitted guilt and apologized for his inappropriate actions during the February incident adding that the Chiefs were right to cut him.
You can share this story on social media: