Access to Moscow doping samples will be provided before deadline, says Russian anti-doping chief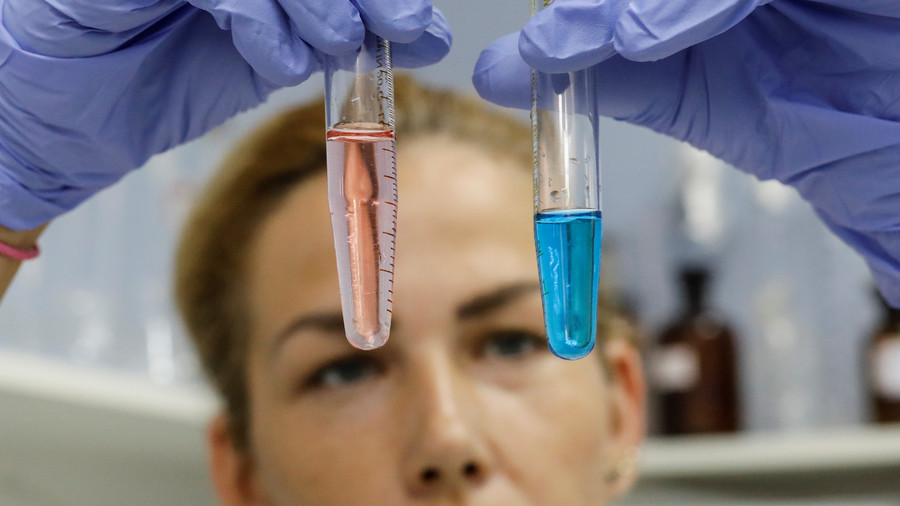 The head of the Russian anti-doping agency (RUSADA) Yury Ganus has vowed that full access to the doping probe data, sealed in a Moscow laboratory, will be provided to the international officials by the end of the month.
Ganus said that all the procedures regarding access to the lab should be fulfilled by December 22 before the World Anti-Doping Agency (WADA) officials take their Christmas holidays.
READ MORE: 'A sign we're making progress': WADA experts visit Moscow lab at center of doping claims
"We have strict deadline – December 31 – to fulfill the obligations (stipulated by WADA). This is of course a formal deadline. We do understand that all the procedures should be completed during working days – before December 22," Ganus said, TASS reported.
"I'm pretty confident that this is who are interested in checking the probes stored in the laboratory. Nobody will cancel the heritage of the Sochi Olympics. This was one of the well-organized Olympics in history," he added.
Also on rt.com
'We trust that RUSADA will keep their promises' – WADA Director General Niggli
Ganus also emphasized that sports organizations, including the International Paralympic Committee (IPC), should also fulfill their obligations and bear responsibility before Russia. The Russian official noted that the body's reluctance to restore the Russian Paralympic Committee (RPC) after all the requirements are met would be "discriminatory" and unfair.
In September, WADA voted to reinstate RUSADA ending a three-year doping saga surrounding Russian sport.
READ MORE: 'Look after your own backyard' – WADA chief hits back at US critics amid White House summit row
The anti-doping governing body warned, however, that the agency could be suspended again if access to the sealed samples in the laboratory is not granted by the end of the year.
Last week, three WADA officials visited Moscow to hold meetings with Russian authorities who promised to "discuss logistics and next steps" of checking the samples in the laboratory.