'We trust that RUSADA will keep their promises' – WADA Director General Niggli
World Anti-Doping Agency (WADA) Director General Olivier Niggli has expressed confidence that the Russian authorities will fulfill their commitments towards the body which will allow both sides "to move forward."
Talking exclusively to RT, the WADA official stressed he has no doubts that Russia will provide access to the Moscow anti-doping laboratory as part of the deal reached in September, when the global anti-doping watchdog reinstated the Russian Anti-Doping Agency (RUSADA) ending a three-year suspension.
READ MORE: WADA confirms it will receive access to Moscow anti-doping lab
On Thursday, WADA President Craig Reedie confirmed that Russia had guaranteed access to the laboratory, which will attended by a three-person WADA delegation on November 28.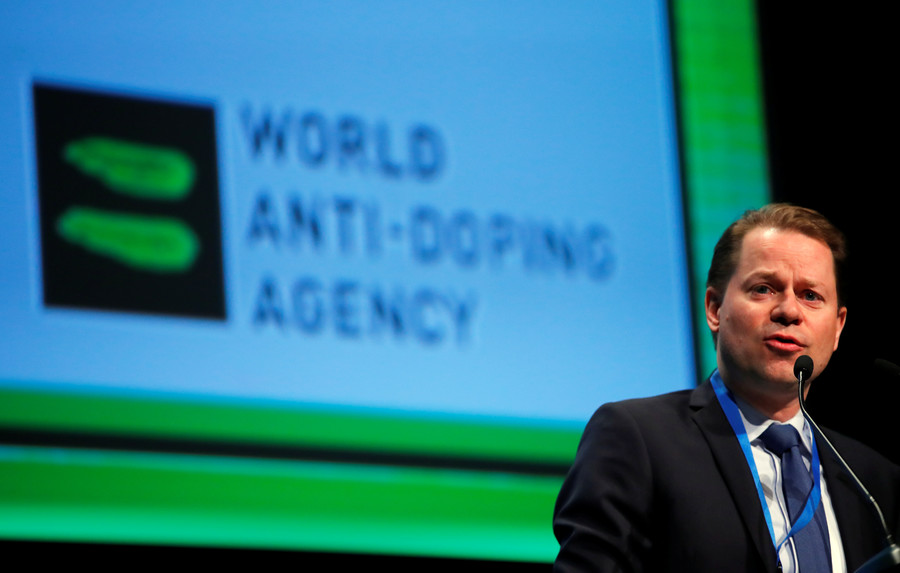 "I have no reason not to share this confidence," Niggli told RT regarding Russia's obligation to grant access to the laboratory.
"I mean the Russian authorities told us that they would do it [provide access to the Moscow anti-doping laboratory] back in September. So we trust that they will keep their promises before December 31."
Niggli also emphasized that all the steps taken by Russia will help to move past the doping saga which surrounded Russian sport following the 2014 Olympics in Sochi.
"Well I hope this will allow to move forward, but there are still a number of steps to be completed before all this [the doping saga] is finished.
"But I hope this could be a sign that Russia is moving forward, that the past has been acknowledged and that we are now working to new era, good RUSADA and a change of perspective on anti-doping in Russia," Niggli said.
When asked about the current tensions with US doping officials who lambasted WADA for its decision to lift the suspension for RUSADA, Niggli suggested that the sides would turn to "constructive discussion" despite current disagreements.
"There are tensions, clearly, and at the moment I hope that everybody comes back to some rational position and constructive discussion. We will see what will come next," he said.
You can share this story on social media: